If you are a digital artist seeking to bring your designs to life in a 3D space, having the right tools at your disposal is crucial. A high-quality mock-up template is one tool that can elevate your work. It helps you make a professional presentation and give your client or audience a glimpse of your design on 3D objects. 
However, instead of downloading a free template off the internet and risking looking like everyone else, you can make your own 3D mockup with the right tools. In this article, we highlight some of the best platforms for generating or creating custom mock-up templates to get started with. 
Top 9 Tools for Making 3D Mock-Ups
Although several platforms offer mockup services, some don't go as far as offering 3D mockup services. Here are the top 9 platforms to access 3D mockups:
YellowImages
The first on our list is Yellow Images. It is the go-to platform for both new and experienced designers looking for high-quality 3D presentations for their design. It has a vast library of both free and premium templates arranged in categories and sections for easy navigation. But here's another feature that you'd love if you have super specific taste when it comes to mock-ups — their custom services. This service allows you to make requests for custom-made templates, unlike the ones they already have on their templates. 
Pros
Vast library covering various design categories.

User-friendly downloads and customization.

Detailed previews of mock-up template.

Custom mock-up services from the team. 

3D smart object feature. 

Offers mock-up in .jpg and .psd files 
Cons
Extra cost to buy premium mockups and custom services. 

Some advanced customization may require design software expertise.
Adobe Dimension
Adobe Dimension is another powerful tool for creating 3D mockups. It is great for those looking for advanced features and interfaces for creating realistic mock-ups from scratch. This software seamlessly integrates with other Adobe Creative Cloud applications, making it a preferred choice for designers who are already familiar with Adobe's suite of tools. 
Pros 
Integration with Adobe Creative Cloud for a seamless workflow.

A comprehensive library of templates and resources.

Advanced 3D rendering capabilities.
Cons
Requires a subscription to Adobe Creative Cloud.

A steeper learning curve, especially for beginners.
SmartMockups
Smartmockups is an online mock-up generator that lets you achieve professional results without Photoshop or other editing software. It has a wide category of templates ranging from clothing mock-ups to digital devices and print templates. You can also take advantage of the inbuilt custom mock-up maker if you don't want to use the templates on the platform. 
Pro
High image quality

Supports Dropbox and Canva integration

Regular updates
Cons 
May experience a few glitches 
Blender
Blender is an open-source 3D creation suite that offers robust features for designing and rendering 3D mockups. It is a great option if you are looking for advanced functionalities to create 3D models from scratch. However, if you are just starting out using mock-ups or a new designer this platform may not be the best option due to its steeper learning curve. 
Pros
Advanced 3D modeling and rendering capabilities.

Free and open-source.

Strong community support and extensive tutorials.
Cons:
A steeper learning curve for beginners.

It is not as user-friendly as other options.
CLO 3D
CLO Standalone is an excellent choice if you are designing for a fashion and clothing brand. It specializes in creating 3D mockups of apparel, allowing you to visualize how your designs will look on real clothes. 
Pros
Specialized in fashion design and apparel mockups.

Realistic visualization of fabric and clothing drape.
Cons
It is not suitable for non-fashion projects 
Canva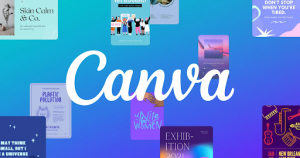 Canva is a beginner-friendly design platform with thousands of templates for different design projects including realistic mock-ups. It has an intuitive drag-and-drop feature that allows you to customize premade mock-up templates to suit your needs. 
Pros 
Very beginners-friendly 

Easy-to-use customization features 
Cons 
Your designs are only downloadable in JPG, PNG, and PDF but not as a PSD file. 

Their templates may not be as realistic as other platforms. 
Boxshot
Boxshot is a user-friendly and versatile tool for creating 3D product mockups. It's particularly useful for creating packaging design mock-ups and it comes with a lot of customization options. 
Pros
User-friendly interface.

Specialized in packaging and product design.

Robust customization options.
Cons:
Does not offer advanced 3D modeling 
Vectary
Vectary is an online 3D mockup tool that requires no downloads or installations. You can access this platform directly from a web browser making it one of the most convenient options for creating a mock-up template. 
Pros
Browser-based, no downloads required.

Beginner-friendly with a drag-and-drop interface.

Offers collaboration features for team projects.
Cons
Limited offline access compared to desktop software.
SketchUp
SketchUp is a popular 3D modeling tool for creating mock-ups for architecture and interior design. If you have a design project related to this field, you may want to use this specialized tool.  
Pros
User-friendly interface. 

Suitable for architectural and interior design mockups.

Offers extensive learning resources.
Cons
Some advanced features require a paid subscription.
Conclusion
As a designer, creating realistic 3D mock-ups that effectively showcase your design is a vital skill. Nevertheless, picking the platform or tool for this purpose can be daunting. It is important to consider your unique design needs, budget, and learning curve when selecting the tool for your projects. We hope that with this article, we can help you get started on making a suitable decision.