Woorise is a new platform that helps you create contests, sweepstakes, and giveaways. It's for both businesses and marketplaces. Specifically, it's perfect for bloggers and e-commerce websites that want to grow their audience. 
Whether you want to address user feedback, engage a community, or collect reviews, Woorise can help.
However, like any other platform it has its own pros and cons, continue reading this article to understand everything about Woorise reviews, the best alternative, and pricing packages.
Do you want to easily design your Instagram giveaways? Click here.
What is Woorise?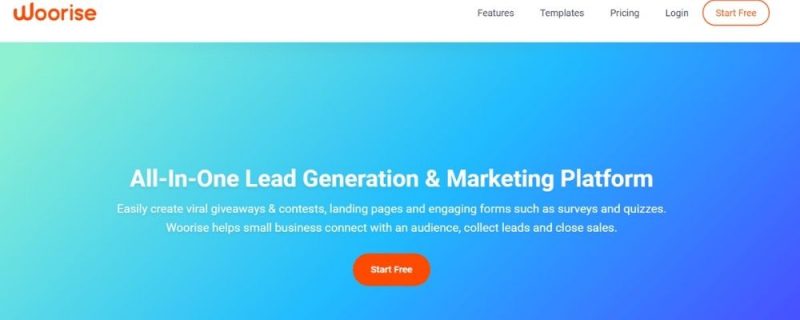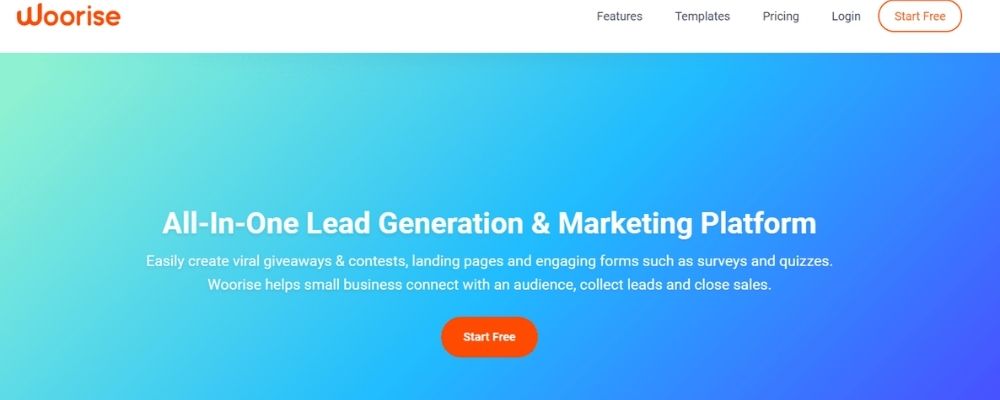 According to a woorise appsumo review, Woorise lets you run contests and giveaways, using templates and drag-and-drop tools to engage your audiences and grow your social following
Regarding the price it offers, we have selected a more cost-effective alternative. In the following, you can briefly see how a contest marketing campaign works on both Instagram giveaway apps – Woorise and AiSchedul.   
| | | |
| --- | --- | --- |
| Features | AiSchedul | Woorise |
| Mobile device/ Website | ✅ | ✅ |
| Capability to Schedule giveaway posts | ✅ | ❌ |
| Customize hashtags for the giveaway  | ✅ | ❌ |
| Optimize Campaigns Over Time | ✅ | ✅ |
| Powerful customer service | ✅ | ✅ |
| Giveaway feature | ✅ | ✅ |
| Reviews | 4.8 stars from 5 | 4.6 stars from 5 |
| Price | $7, & $15 | Free/ 23$/ 39$/ 79$ |
Try AiSchedul giveaway tools now
Features of Woorise
How does woorise work? Woorise has different features that you can use in terms of your needs. The features are promised to take care of your contest, from creating your content to publishing the giveaway post. Here are all the woorise features:
Woorise Contest
Award management

Entrant management

Entry fee processing

Forms management

Timeline management

Voting management

Skills contests
Online Form Builders
Woorise quiz/ questionaries

Collaboration tools

Drag & drop/ No code

Data tables

Pre-made templates

Surveys
Influencer Marketing
CRM

Campaign management

Payment tracking 

Social media monitoring

ROI tracking

Woorise custom branding
Landing Page
Analytics

Drag & drop

Woorise WordPress plugins

Woorise custom domain

SEO management
Want to grow your Instagram followers faster? Click here
Woorise Pricing
Woorise provides you with four different pricing packages. The first one is fully free, but it has very few features, the second one costs you 23$ with a little more features than the first package, the grow package with more features charges you 39$. Finally, the pro package is 79$; it has all of the features without limitations.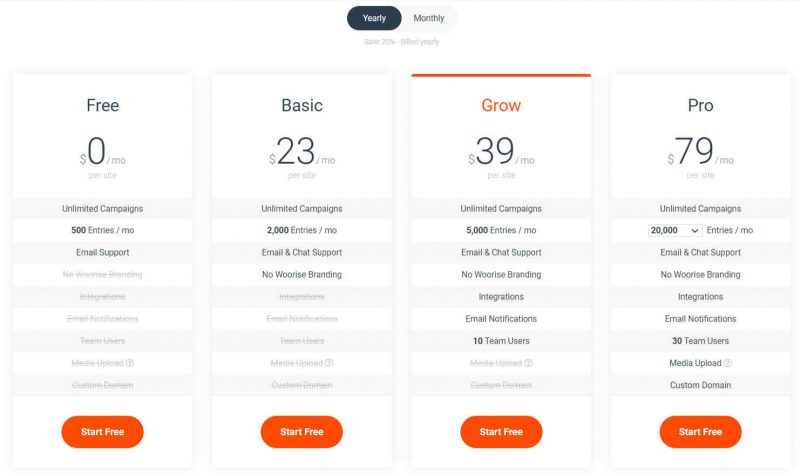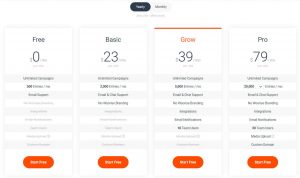 Pros & Cons of Woorise 
Woorise has both advantages and disadvantages as reported by reviewers on Trustworthy websites. To evaluate a service, you should read its reviews. Such as bellow: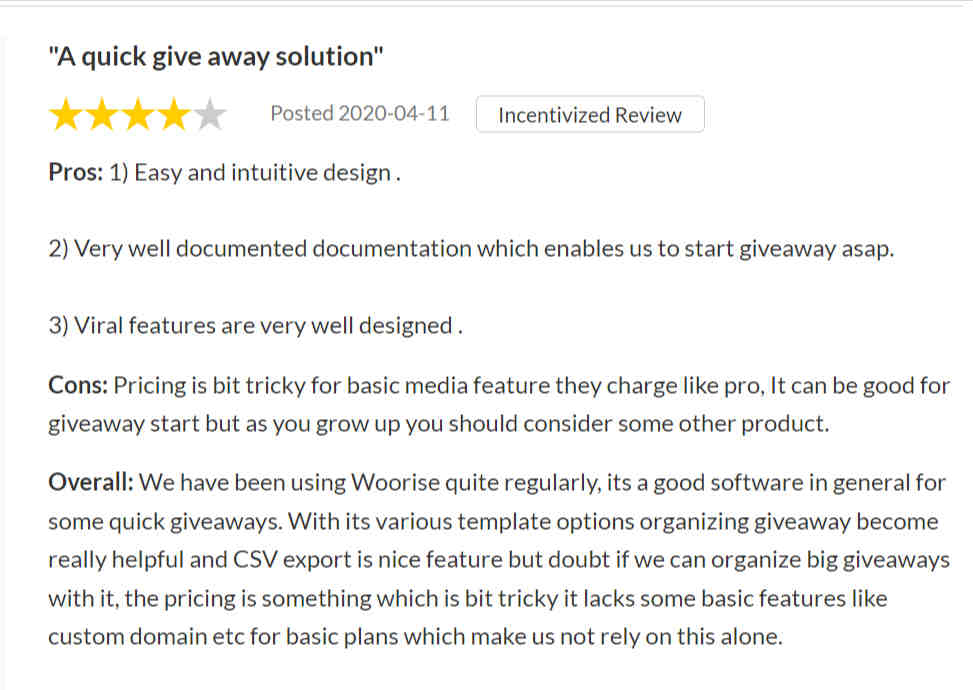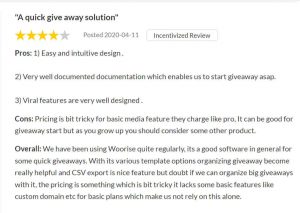 Pros of Woorise
It is user-friendly 

It is a good viral giveaway platform 

You can create your content 

It can handle giveaways 
Cons of Woorise
You have to figure out all the things by yourself, and it may waste our time.

Woorise has a Limited number of entries 

Also, it is an expensive application

Woorise UI

could be better

It doesn't have a good backup service

It doesn't have a UGC giveaway feature
If you invite your audience to create content for you and post or story it on Instagram using your hashtag, you will be tagged. 
UGC, or user-generated content, is a vital feature for users, yet most giveaway picker platforms lack the feature, even though most users require it.
Why do we need UGC?
Users make content for you.

You can expand your followers.

UGC generates awareness.
If you tell them to mention 5 followers on that post, it can make organic and real followers for you! That's what you get access to using the AiSchedul post and reward feature.
Delegate your Instagram giveaways to AiSchedul
AiSchedul: The Best Woorise Alternative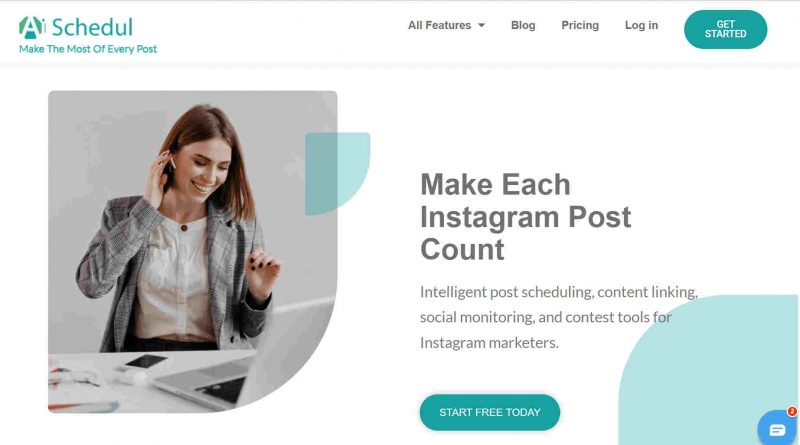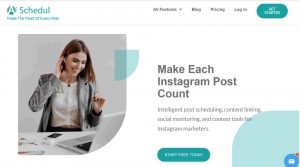 Users are always looking for the most powerful and cost-effective platform they can use. AiSchedul is a third-party app that helps you reach an organic audience and grow your business.
If you are a fan of Instagram giveaways, you can use AiSchedul post and reward and Instagram giveaway picker tools. let's see how they work:
How Does AiSchedul Instagram Giveaway Picker Work?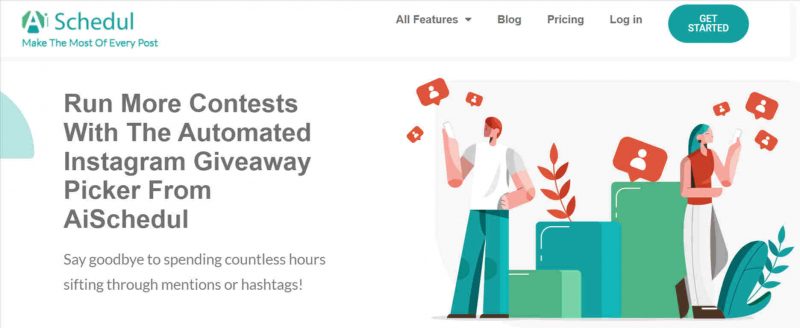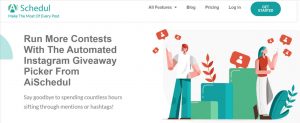 AiSchedul has created a tool to help you select a random winner from your Instagram giveaways. It is extremely fast, easy to use, and guaranteed to pick a winner fairly!
Even if you've already published your Instagram contest post to your account, you can still use the Aischedul giveaway picker to pick the winners for you. Using this tool will save you from the hassle of manually picking contest winners. Just paste your post's URL, set the criteria for winning, and let the app do the rest.
Another unique benefit you get using this tool is that it allows you to use a post and reward tool to design your giveaways on Instagram from scratch. 
The number of contests you can run depends on the Instagram giveaway picker package you choose. You are allowed to run unlimited contests on Instagram with this tool by buying the annual package.
let's see how you can do that:
After creating an account on AiSchedul, you will be taken to your Dashboard. On the top-left bar, select the "Giveaway Picker" tab.


In the first box, paste the URL of the giveaway post. Then, in the second box, enter the name of your contest.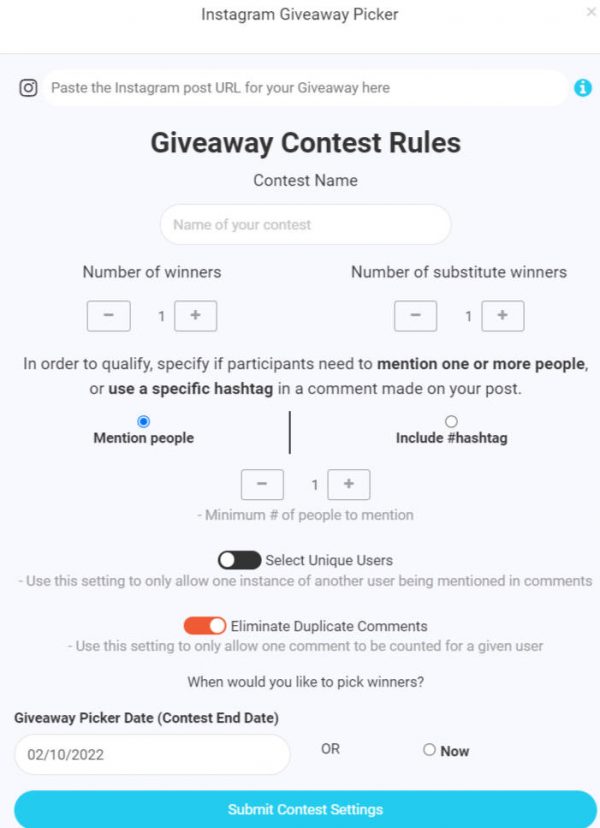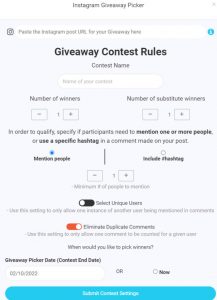 Decide on the criteria for selecting winners; give a specific number of winners, then filter through all the people who used a certain hashtag or mentioned a certain number of accounts in the comments.
Select Unique Users
"Select Unique Users" prevents multiple mentions of the same person in comments. Use this setting to prevent repetition.
Eliminate Duplicate Comments
"Eliminate Duplicate Comments" allows you to delete several similar comments. It only counts one instance of a certain comment, regardless of how many times the same user leaves a comment.
After you've set a date for the winner selection, you're all done.
Try AiSchedul giveaway picker, thousands already did.
AiSchedul Instagram Giveaway Picker Pricing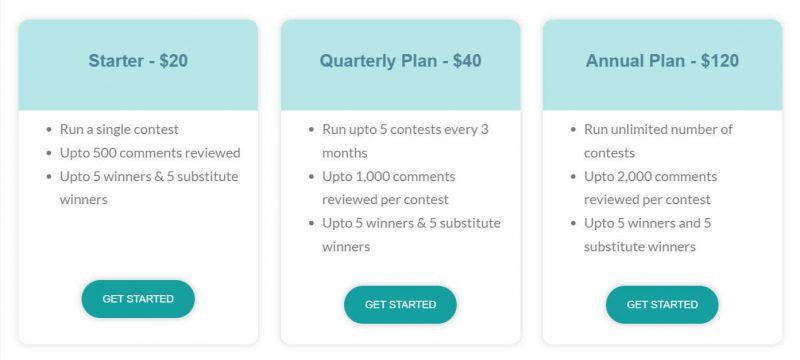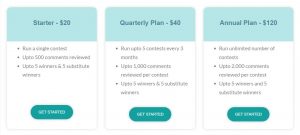 The following three pricing packages are available: $20 for running a single contest plus up to 500 comments reviewed, $40 for running 5 contests every 3 months plus up to 1000 comments reviewed, and $120 for unlimited contests plus up to 2000 comments reviewed per contest. Each package includes picking up to 5 winners and 5 substitute winners.
Pick a package and sign up now!
How Does AiSchedul Post And Reward Work?
Watch the video below to see how you can automate your giveaway or contest using the post and reward feature:
Sign up

on AiSchedul

, and connect its dashboard to your Instagram account, then tap on "manage account."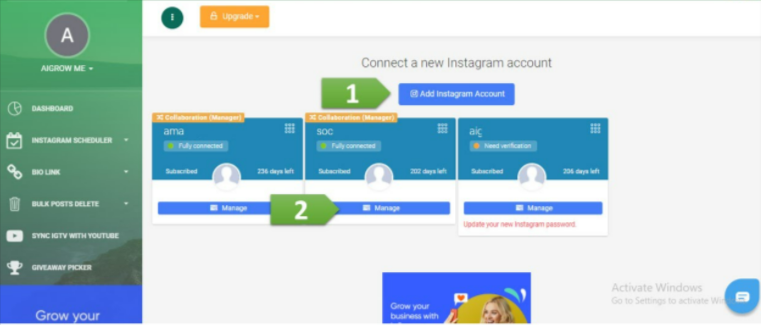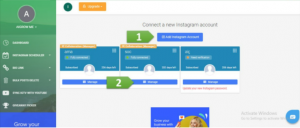 2. Now click on the "post and scheduling" tab and go to "post and reward."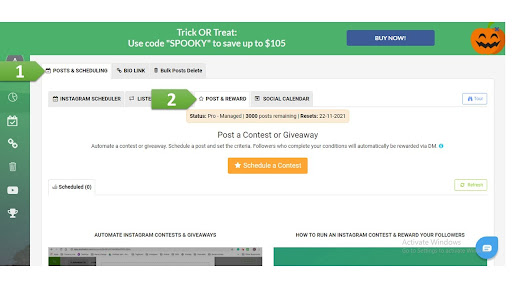 3. Now, click on "Schedule a contest" to set up your giveaway. To create your post, drag and drop up to 10 images and videos to make an Instagram carousel.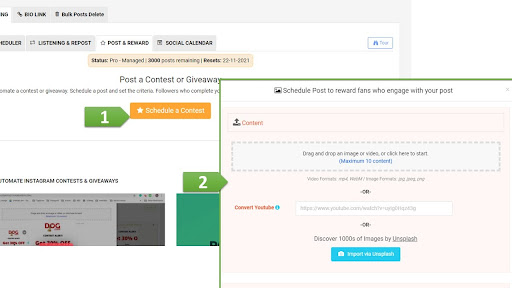 4. Here is the best part of making a giveaway, you should make Instagram contest rules for your giveaways.  If you choose the regulations regarding the comment, you can condition entries to tag several people, enter a specific hashtag, and follow you. Moreover, you can ask users to tag you on one of their posts they want you to repost on your feed and follow you into the bargain.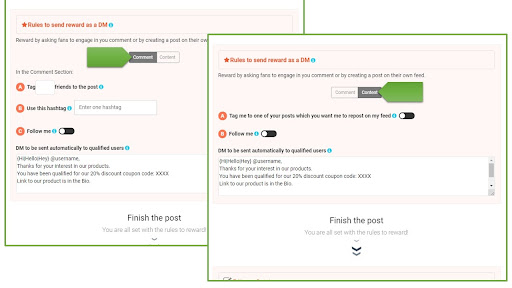 5. Here you can create an auto DM to notify your audiences and promote them about your content.

6. finally you need to write your caption, add Instagram giveaway hashtags, add location, and set the time for scheduling your giveaway!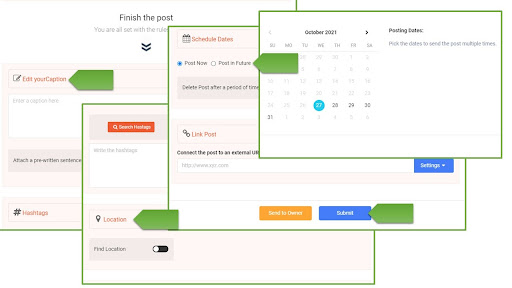 AiSchedul boasts many features to create, optimize, and schedule content before they get published. Also, it is worth the budget you dedicate to it, even as smaller businesses or new creators. 
Here are Aischedul's features:
Schedule social media posts, Stories, and IGTVs

Run Instagram giveaway 

UGC giveaway

  

Add popular giveaway hashtags

write Instagram giveaway caption.

Repost Instagram posts, Stories, IGTVs, and

 

YouTube videos

 

Mass delete Instagram posts 

Manage

multiple accounts.

Social media calendar

 

Hashtag generator tool

 

Instagram hashtag analytic tool.
Give AiSchedul giveaway picker a try now
Conclusion
Do you think you get your desired results using the woorise giveaway feature? After reading a full review of Woorise and learning more about its features and costs, you can decide whether it's worth trying or not. You also learned about the best alternative for the Woorise giveaway, AiSchedul,  with more features and how it differs from Woorise.
Sign up for AiSchedul now and see how it works.