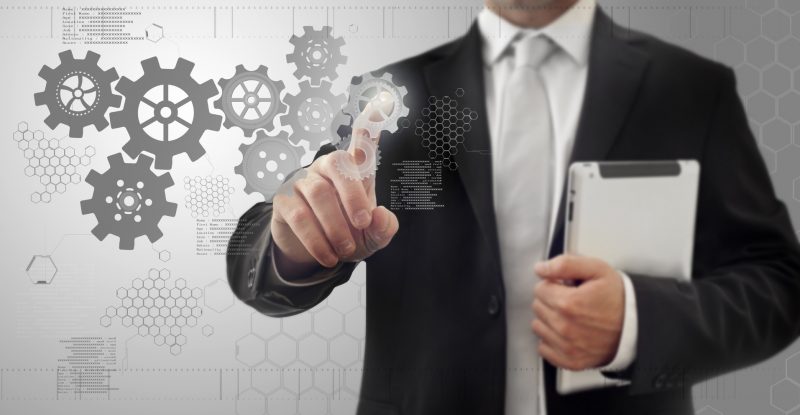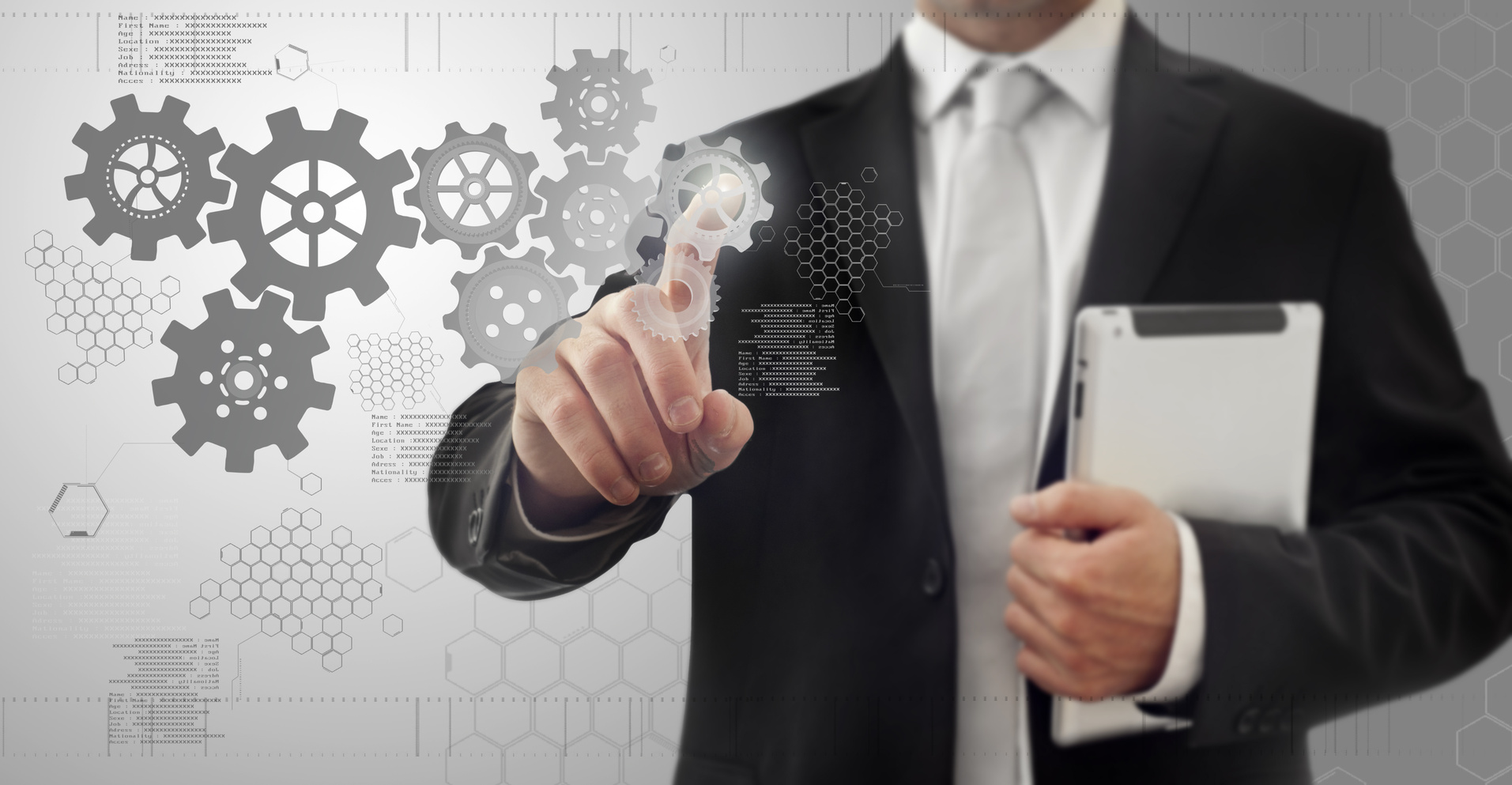 Introduction
(Campsite.bio Alternative)
In the current age of communication, the favorable use of social networks has grown enormously and virtual social networking is the best tool that can help you achieve your professional goals.
There are many people in today's business world who are looking for a professional person or service on virtual social networks.
We teach you how to professionalize your Instagram-Bio to help attract people.
In today's article, we want to talk about how to break through the limitations of Instagram and put multiple links on Instagram and give you some tips.
Remember that links are not the primary goal, but the ladder to reach the goal.
To be able to add multiple links to your Instagram biography you need to use special tools that we will introduce to you.
App review Campsite.bio
Okay, so we are gonna start by going to Campsite.bio and click get started for free.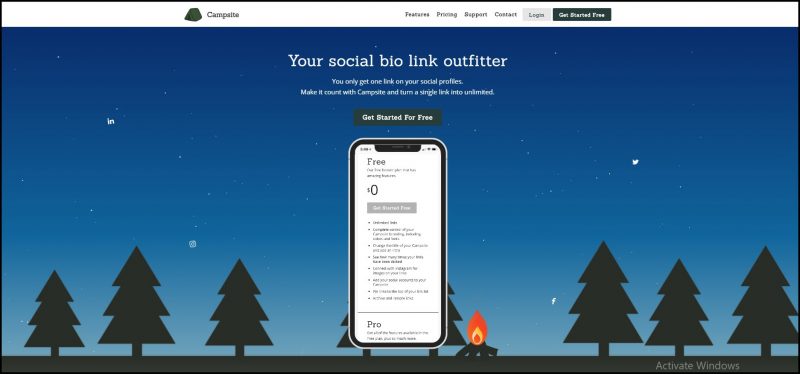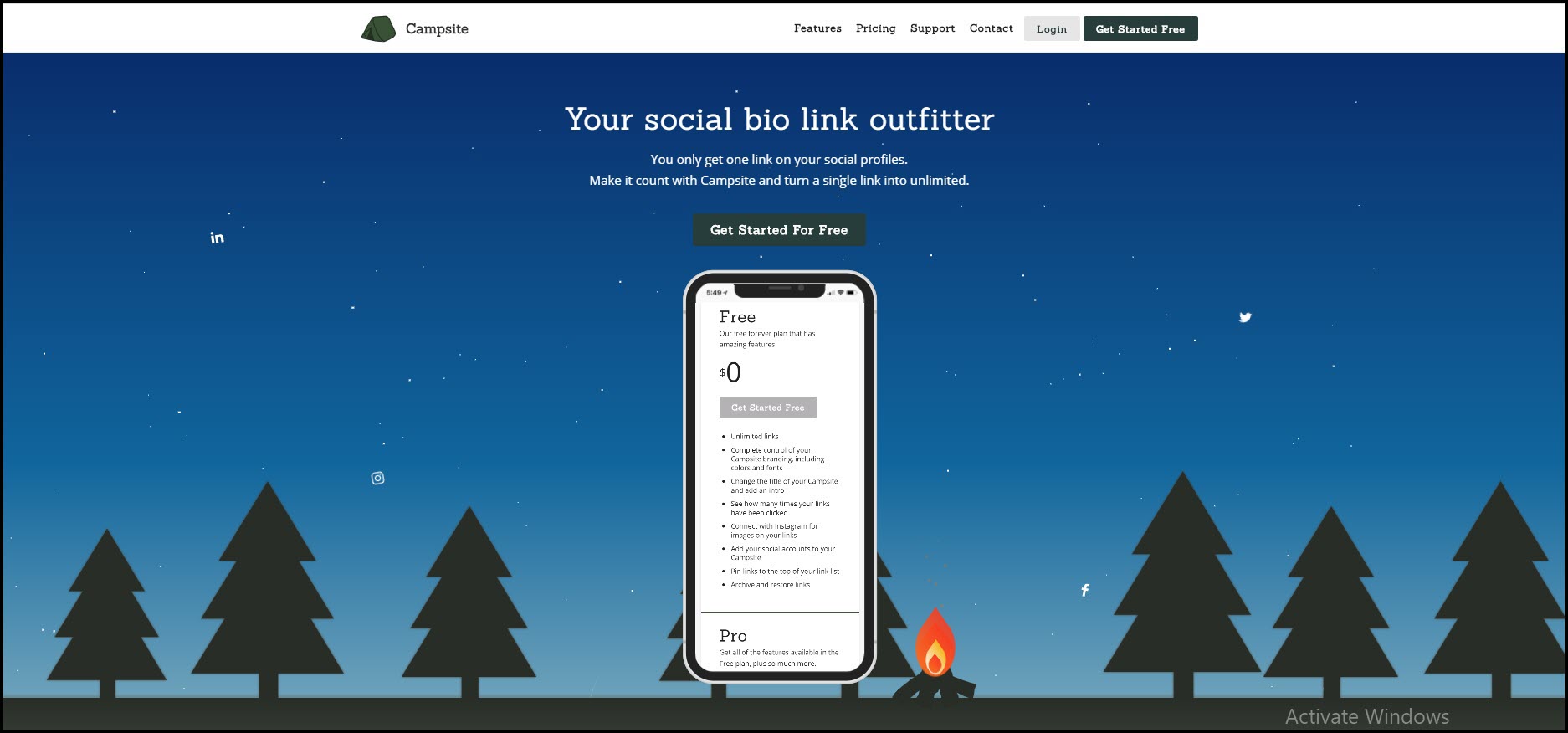 this is where you will fill out all of your account information and agree to the term of service and privacy policy and then click on create an account.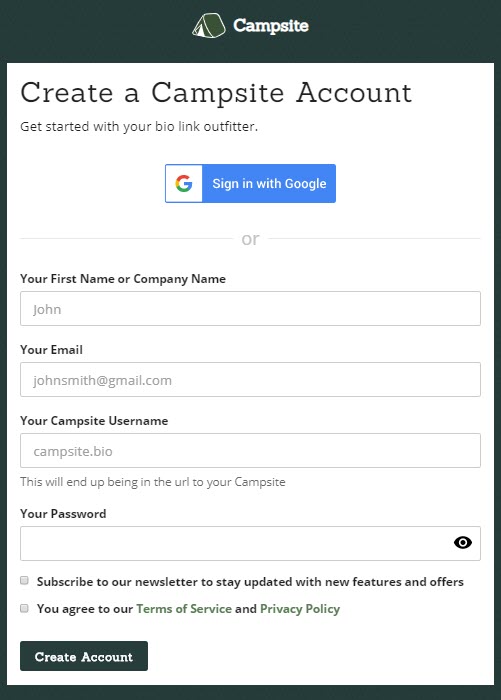 It will take you straight to the homepage so this is the links page as you see on the photo where you can customize all of your buttons and then the other page that you will go to often is settings this where you can change the appearance of everything so we will start with links.
Adding Your First Link
Click the Add New Link option
Choose a name for your link
Paste in your URL
Switch the toggle in the bottom left corner to enable your link.
You can see also how many clicks each link gets and that is just pverall analytics piece as a free user if you want to go into the pro plan there are more customization options, so with that, you can see more detail analytics.
another fun option is you also can be able to add an image to your buttons and your photo option will be a little bit limited if you are in the free plan.
So right now if trying to do a photo you have to select one from your Instagram account something that has already been published to your Instagram feed.
If you choose to upgrade to the pro plans that is where you can upload photos from your computer or even use free photos from the Campsite gallery.

you can see the preview section so as you make changes it will be reflected on the cellphone photo in the right section as you can see it below.
Note that any new links you plan to add must be done previous actions again.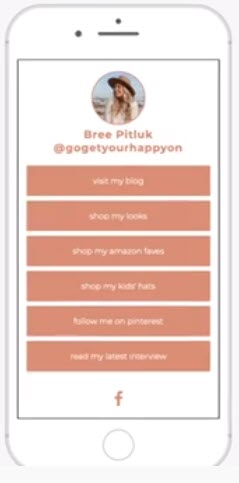 Campsite.bio Settings
Other areas that you will go into is setting .this is where you can customize everything.
you can upload a profile picture. if you choose to do so and then you can add a site title and if you don't write anything it will just default to your username on Campsite.bio name.
In the next box, you can do kind of intro text and this can be anything from like a happy greeting or explaining what your links are about or thanking people for visiting and anything like that.
You can see more options there that are related to the appearance of your Campsite.
As soon as you have added your Instagram account to this platform you will receive an email that you must confirm.
After you confirm the email you can go to your Instagram page and paste the link you had built by Campsite in your bio section.
Clicking on it will lead users to a page containing all your links.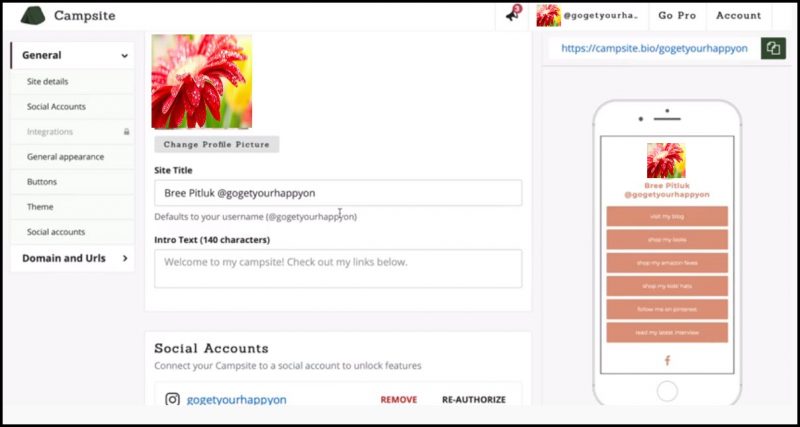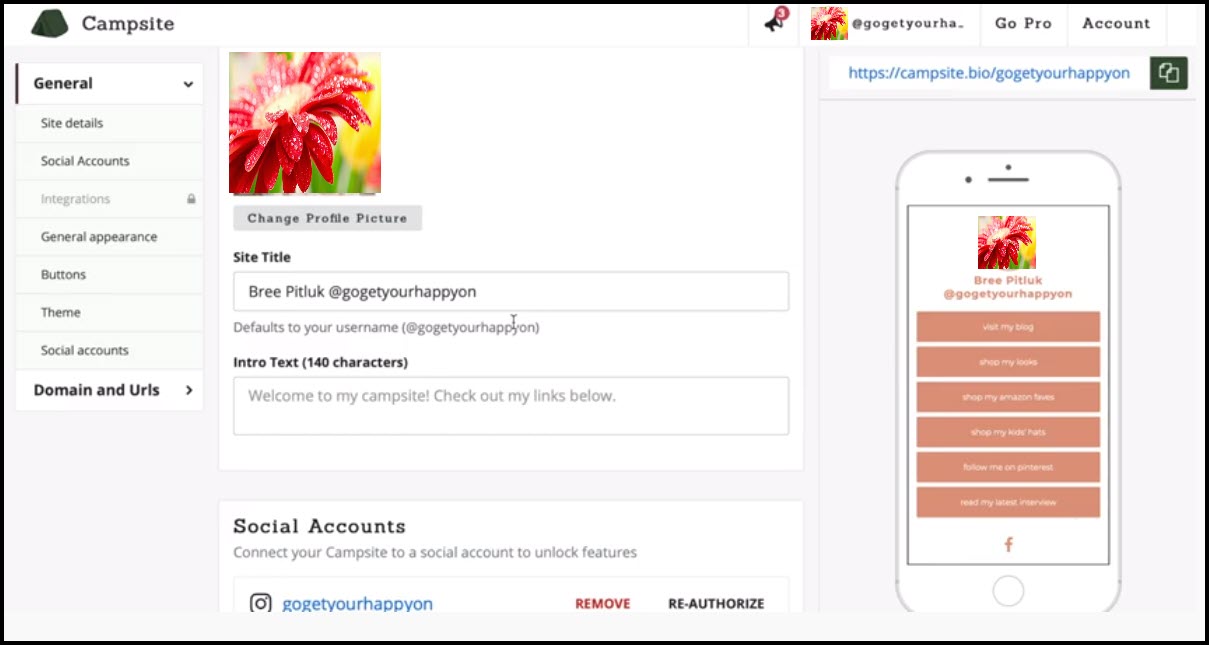 Free Campsite Alternative That's Actually On Brand
If you are one of those who use Campsite.bio and think that this tool is not the perfect choice for you, join us to get acquainted with the latest and most up-to-date tools available in today's world.
this is an on-brand tool called AiSchedul and will help you to build your brand online.
it is basically helping you to turn that one single link in your Instagram bio into a mini-website.
as we told you links are not the primary goal, but the ladder to reach the goal.
It also helps you organize Instagram contests with advanced tools for evaluation and planning.
You can also pre-prepare your posts and stories using the calendar provided by this tool, and share automatically within the specific date range you want.
Also, it is claiming to turn your link in your bio into an instant website and did I mention it is totally free!
keep reading to find out how to use AiSchedul and we have made the switch.
Just click here to get started. Once you are logged into the homepage of the website, click on the Start Free tody option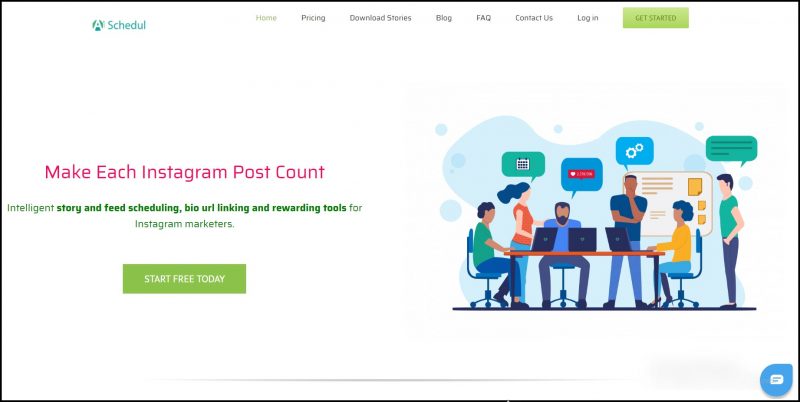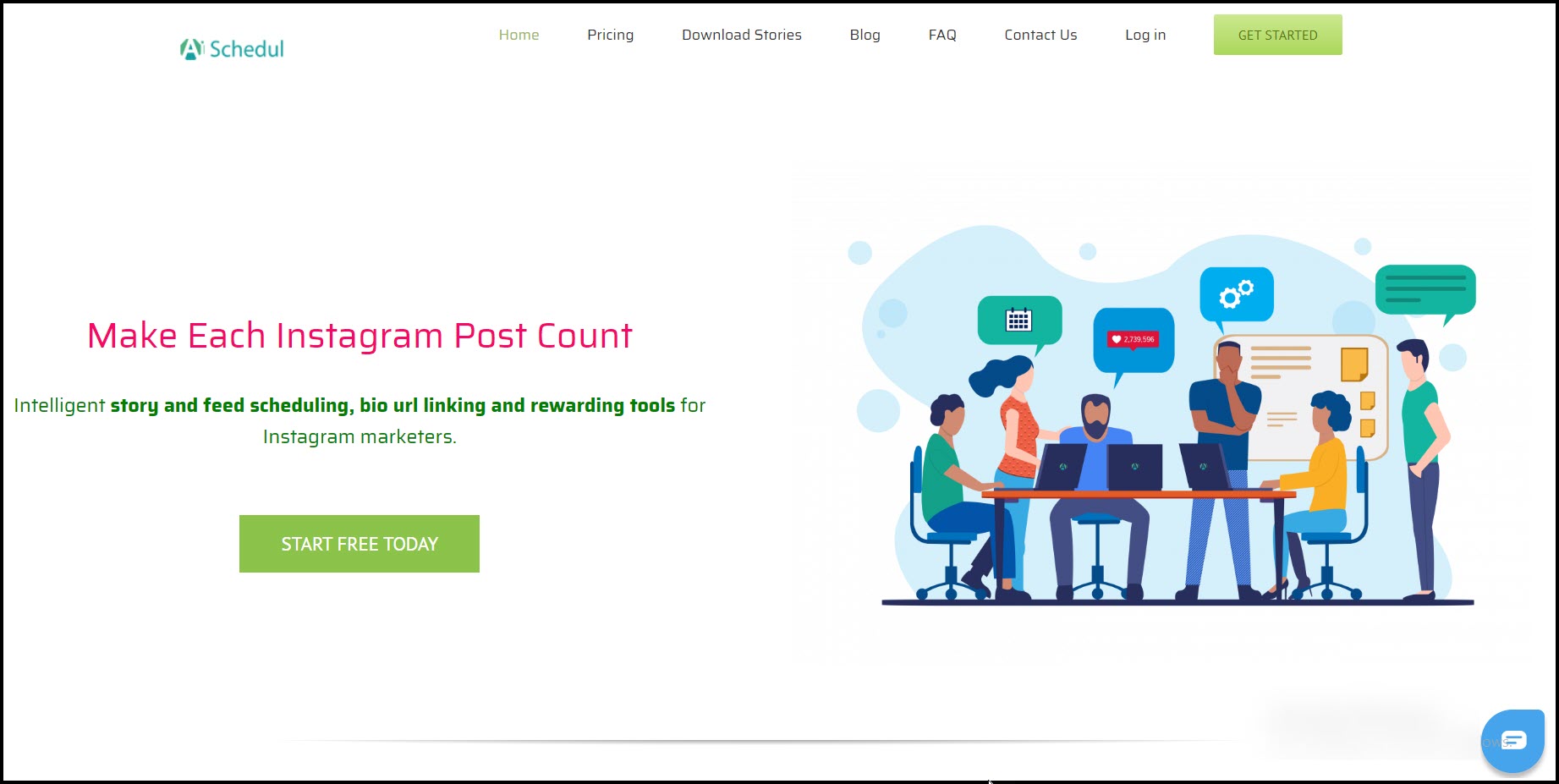 Now complete the registration process by entering a name and a valid email and password on the new page and logging into your dashboard page where you can add and manage multiple Instagram accounts at once.
One of the prominent features of this tool is the simultaneous management of multiple Instagram accounts.
After logging into the dashboard page, click on the Add Account option and add your Instagram account and repeat these steps to add multiple accounts.
You can see and manage all the accounts you add on your dashboard page.
Click the Manage Account option to start managing any of the accounts you want.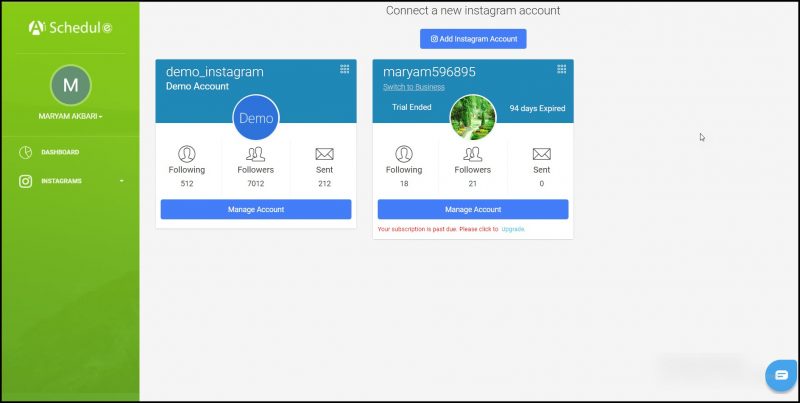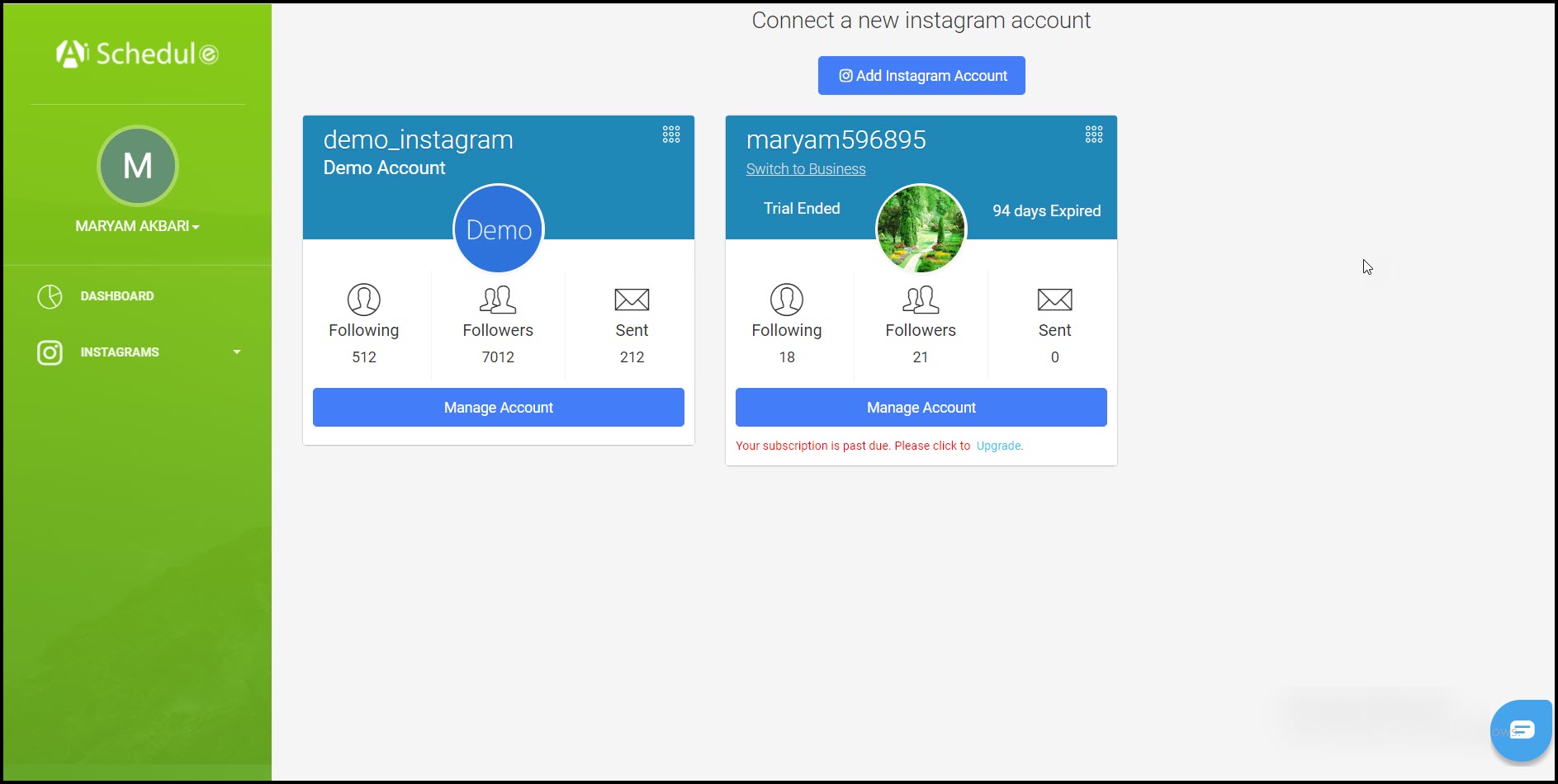 The three main tasks that you can plan with AiScedul include:
Multiple Bio Link
Schedule Content
post and reward

Multiple Bio-Link on Instagram by using AiSchedul
To access multiple links in your Instagram biography, click on the Bio-Link option to explain its steps.
You can create a single link that will direct the user to a page where all your links are located on.
Also, you can Connect each post to a URL.
Select the icon for each of the social networks you are a member of, then copy and paste the link it.
and you can also add as many URLs to Bio as Buttons.
Finally, you can choose a theme from the themes on the right and Copy the link in the box and paste it into your Instagram biography.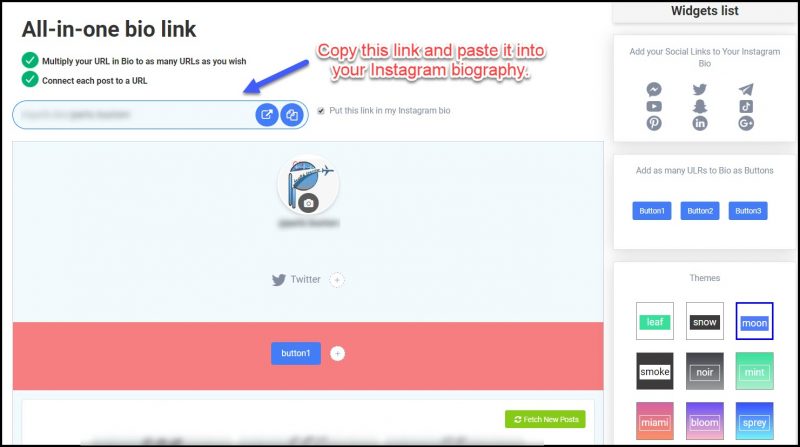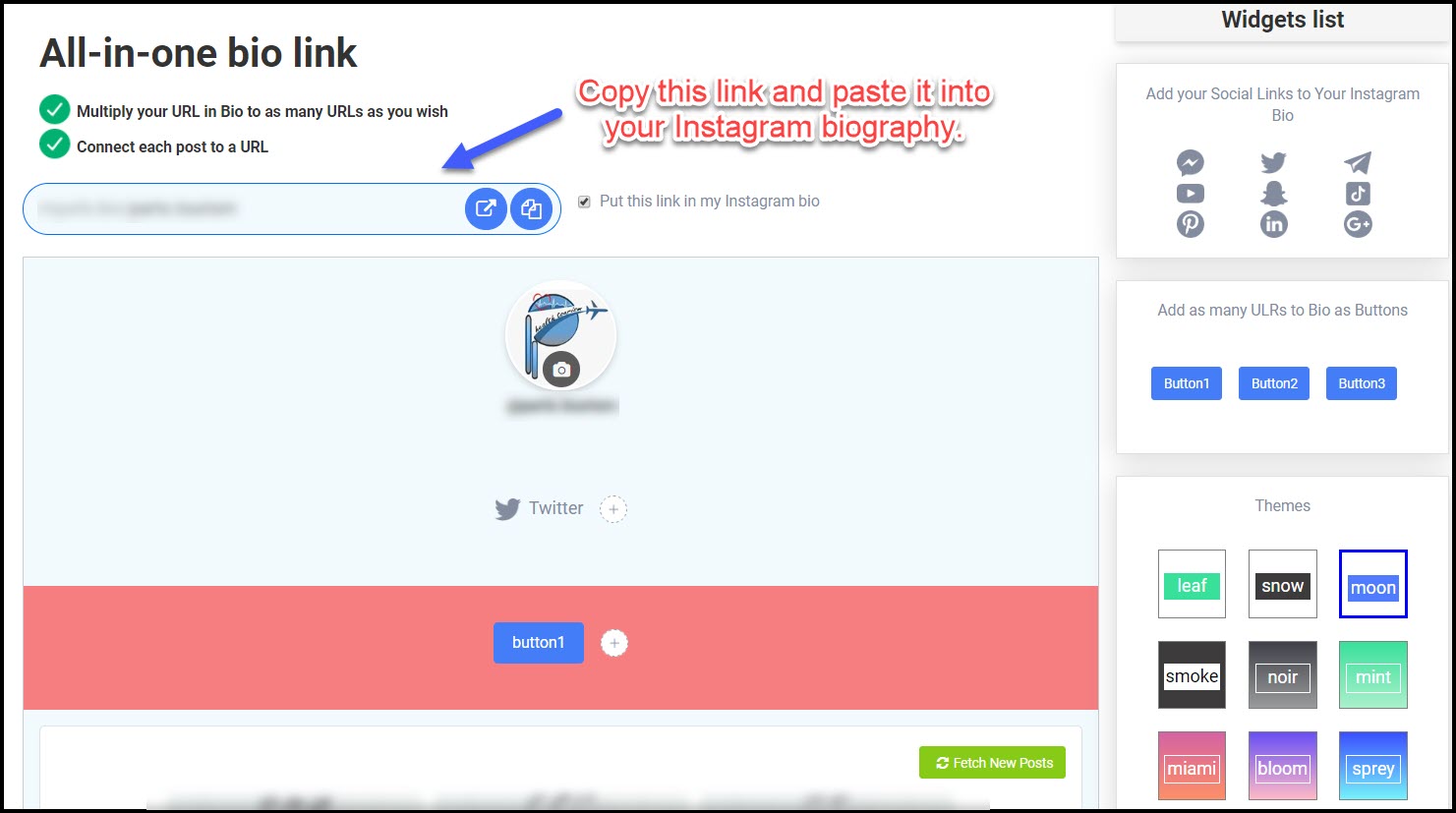 Schedule your Content on Instagram by using AiSchedul
With a content calendar, you always provide a steady stream of content to your audience. This makes sure that you don't have to worry about your daily posts if there are certain events or special days.
Creating daily and regular content for users is important because it can bring back old users!
Also by publishing daily posts, you can compare the Engagement Rate of your posts and get some interesting signals.
We have prepared a useful content calendar for you to use!
How to plan for every Instagram post ?!
After selecting the theme and designing the visual post format, it is time to plan and schedule.
To do this, you can select the scheduler option.
Then you can plan your posts and stories and even repost any other user posts you want.
Drag the photo you want to post to the specified box.
Write a caption in the next box.
In the next box, select the best hashtags using the tool AiSchedul has provided.
Select the location where you want this post to appear and select the date of sharing or even deletion after a while.
Connect the post to an external URL.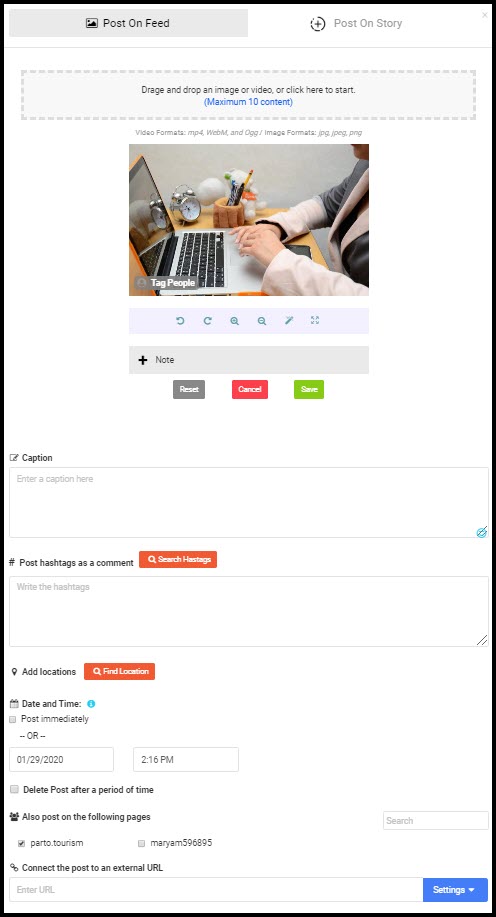 You can use this method to prepare your posts for days, weeks and even months ahead.
Tip: Be sure to use this table for your Instagram Stories and see the amazing results!
Use AiSchedul for post and reward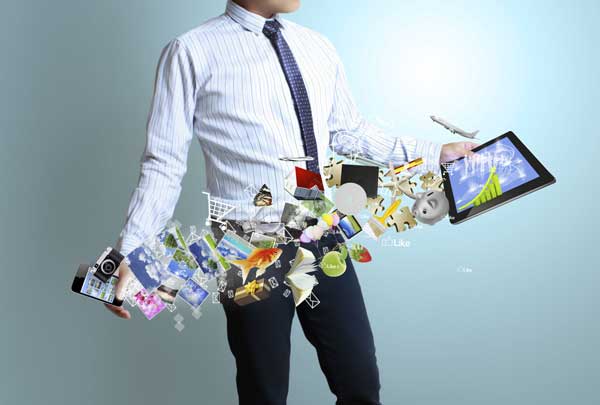 Many businesses and even brands use Instagram contests to increase followers. Usually, the procedure is for participants to answer a question and tag a number of their friends.
But Instagram is not a tool for how to evaluate results, and it is not easy to determine who is going to get the right answer and who tag the number of their friends.
In this case, AiSchedul also comes to your aid.
Select the Schedule to reward option for this.
Drag the photo you want in the box.
in the next box specify the number of people that users should tag.
If you want to create a hashtag for your brand and want users to use it, specify that hashtag in the next box.
If this is one of the rules of the race to follow you, enable Follow us option.
In the next box, prepare a message for the winning person to send it automatically after the winner has been determined.
In the next box, write your caption.
select the best hashtags using the tool AiSchedul has provided.
Select the location where you want this post to appear and select the date of the beginning and ending the contest.
Finally, Connect the post to an external URL.
Now you can sit back and drink a cup of coffee because AiSchedul will take care of all the tasks.
summary: In this article, we introduce you to an alternative tool for Campsite.bio. It's called AiSchedul, which helps you build multiple links in one link, and it also has more features than Campsite.bio, where you can plan your posts on Instagram and use it also to manage your Instagram contest.