Many social media management tools help with posting and scheduling content. By using these tools, you can save more time on creating the content. This is a big help for brands and companies in their digital marketing. ContentCal is one of these tools designed for the four most powerful social media: Facebook, Twitter, Linkedin, and the most important one, Instagram. So with ContentCal, you can manage all your accounts from one place. In this article, we are going to tell you all you need to know about ContentCal, talk about its features, and introduce you to the best alternatives for it.
Looking for the best Instagram scheduler? Try AiSchedul.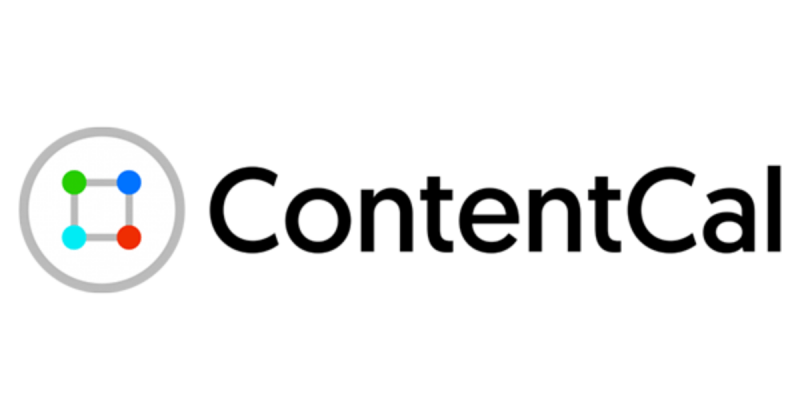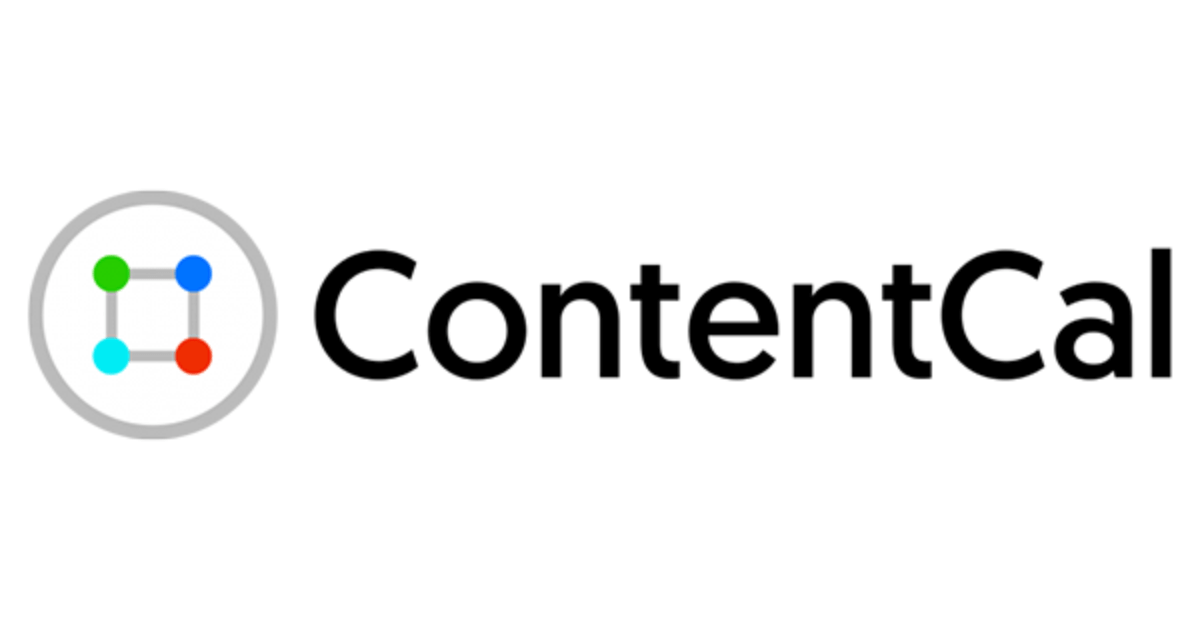 ContentCal is a social media content calendar designed to help you organize your posts or tweets. The best thing you need to know about ContentCal is being easy and beginner-friendly to use. However, Today ContentCal is not just a simple calendar and has many features such as:
Social media analytics
Schedule and publish posts
Preview posts before publishing
Running campaigns
 Social media monitoring
Work with teammates
Social media analytics
ContentCal provides you with an analyst tool to monitor your audience's growth. By using this feature you can find out what kind of content your audience is interested in.  It also shows you the time that your posts received the most reach so you can find the best time to post.
Keep in mind this feature is not available in their free package.
Schedule and publish posts
After finding the best time for posting using the ContentCal analytics tool, it's time for posting. But sometimes you forget to posts at the right time, or you may not have access to the internet. ContentCal has a solution to this problem. You can add your posts to its visual calendar, set the time to publish, and done!
You can also preview the posts before publishing, tag, and categories your content.
If you are scheduling a tweet on Twitter, keep in mind that you only have a maximum of 140 characters for your tweet.
With this platform, you can easily repeat your high reached posts by clicking the "Re-use post" button under each post.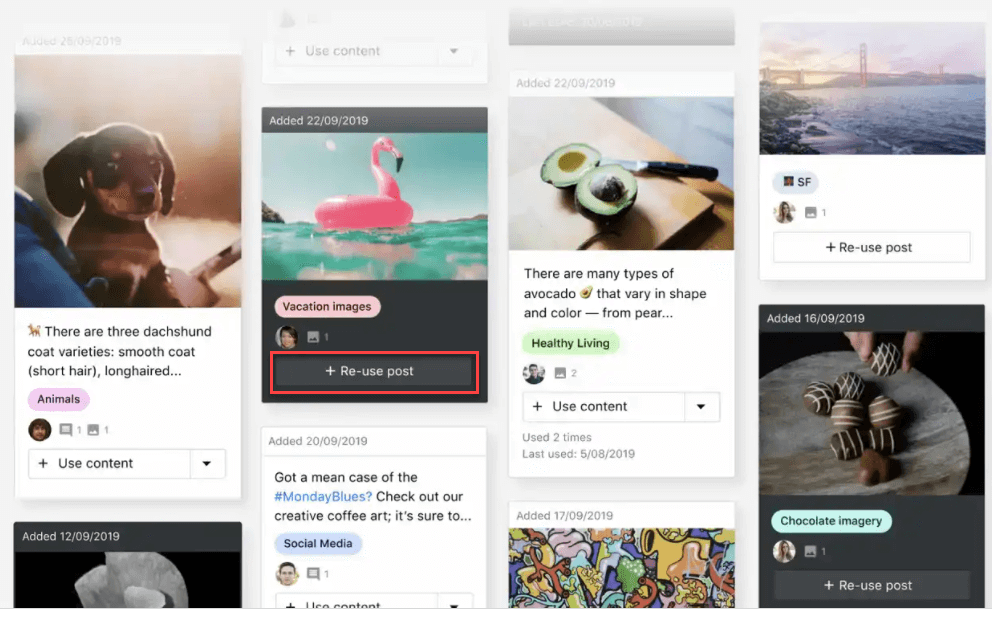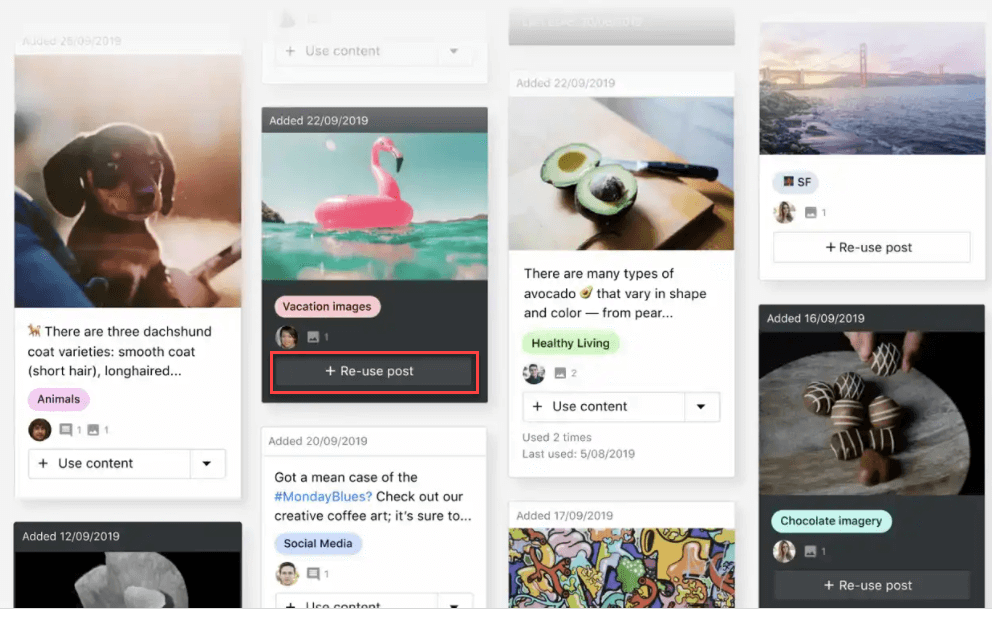 Work with teammates
ContentCal has a team inbox that allows you to share your ideas, posts, and tweets with your team members. You can give your team members different permissions including creator, approver, view+comment only, and approver+creator. This platform also has a feature named "backlog" to store your posts and draft ideas.
ContentCal pricing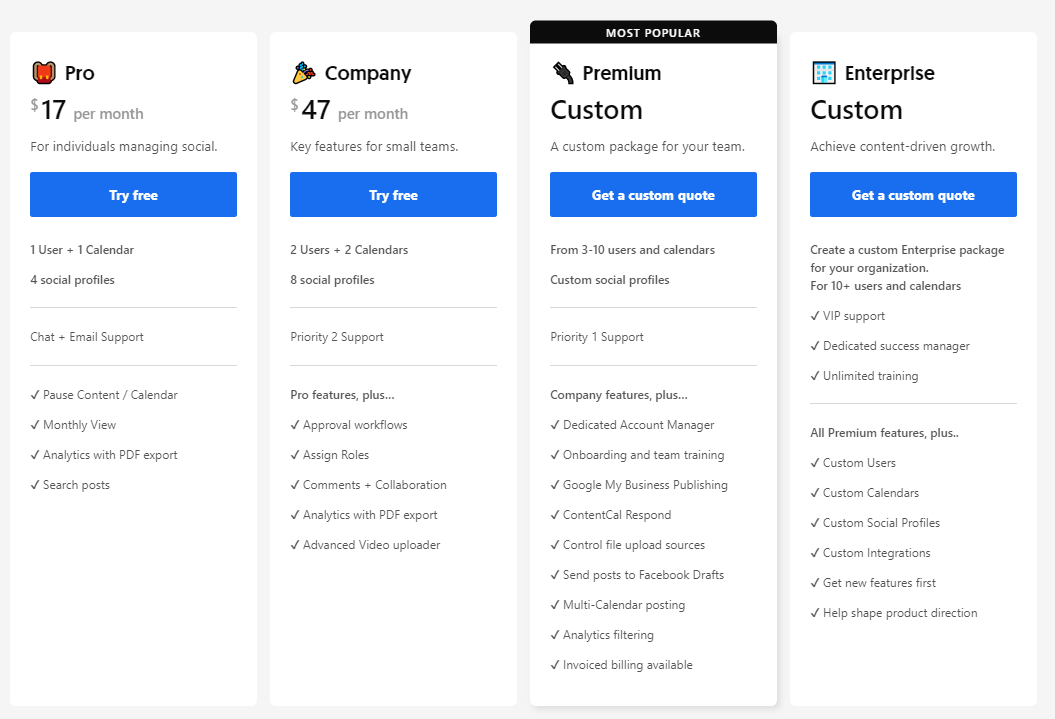 ContentCal's pricing comes in 5 different packages. Obviously, the first one is the free package that allows for one user and one calendar with connections to Instagram, Facebook, LinkedIn, and Twitter for automated publishing. So, it doesn't involve other features.
The next one is their pro plan that costs 17$ per month. This package is only available for purchasing annually. So if you want to test the features, this package doesn't work for you. But don't worry, ContentCal has a 7day trial to test all the features.
If you couldn't find a suitable package for your business, you can easily request a demo and ask their team to create a custom Enterprise package for your organization.
Even though ContentCal's performing is amazing and most of its users are satisfied with it, it doesn't have lots of tools to grow your social media account. That's why we are about to introduce you to some alternatives with more features.


If Instagram is the social media you are focusing on, AiSchedul includes everything you need to grow your page in one package. AiSchedul is an Instagram management tool with many features to help you in every aspect. Some of its features are:
Designing your special Bio-Link landing page
Reposting content
Managing multiple accounts
Auto-publish posts and stories
Hashtag monitoring
Tracking mentions in Instagram
Organizing giveaways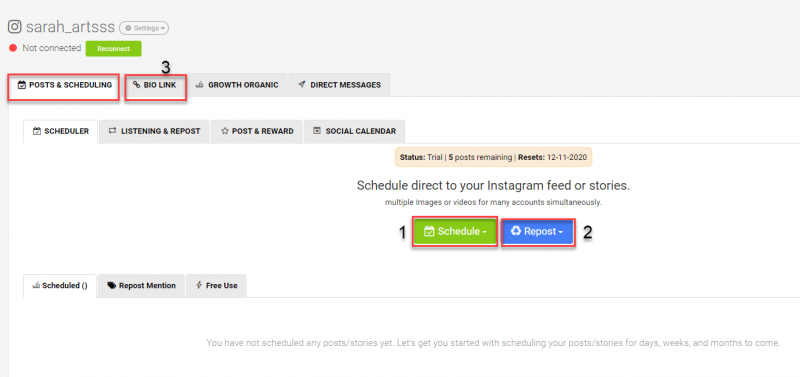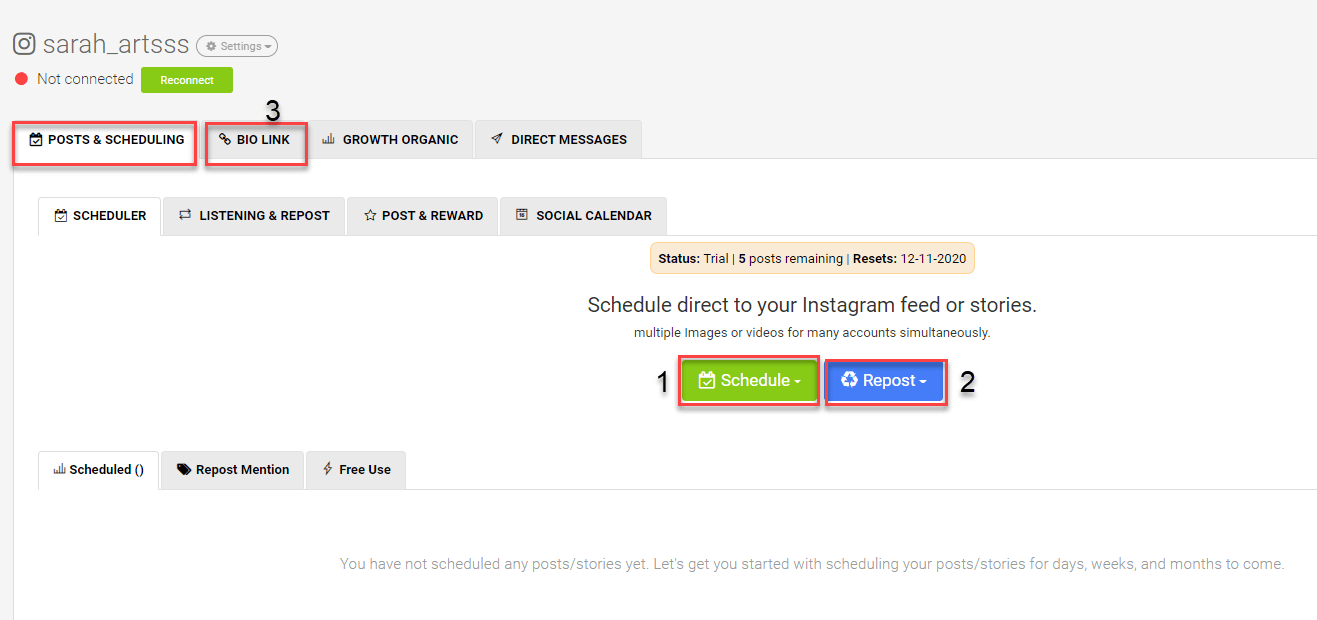 and many other features that you can know them better by using its 7day free trial.
1.Auto-publish posts and stories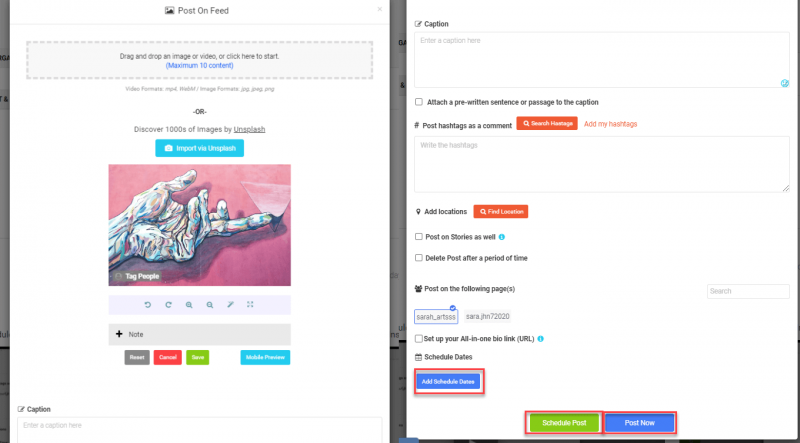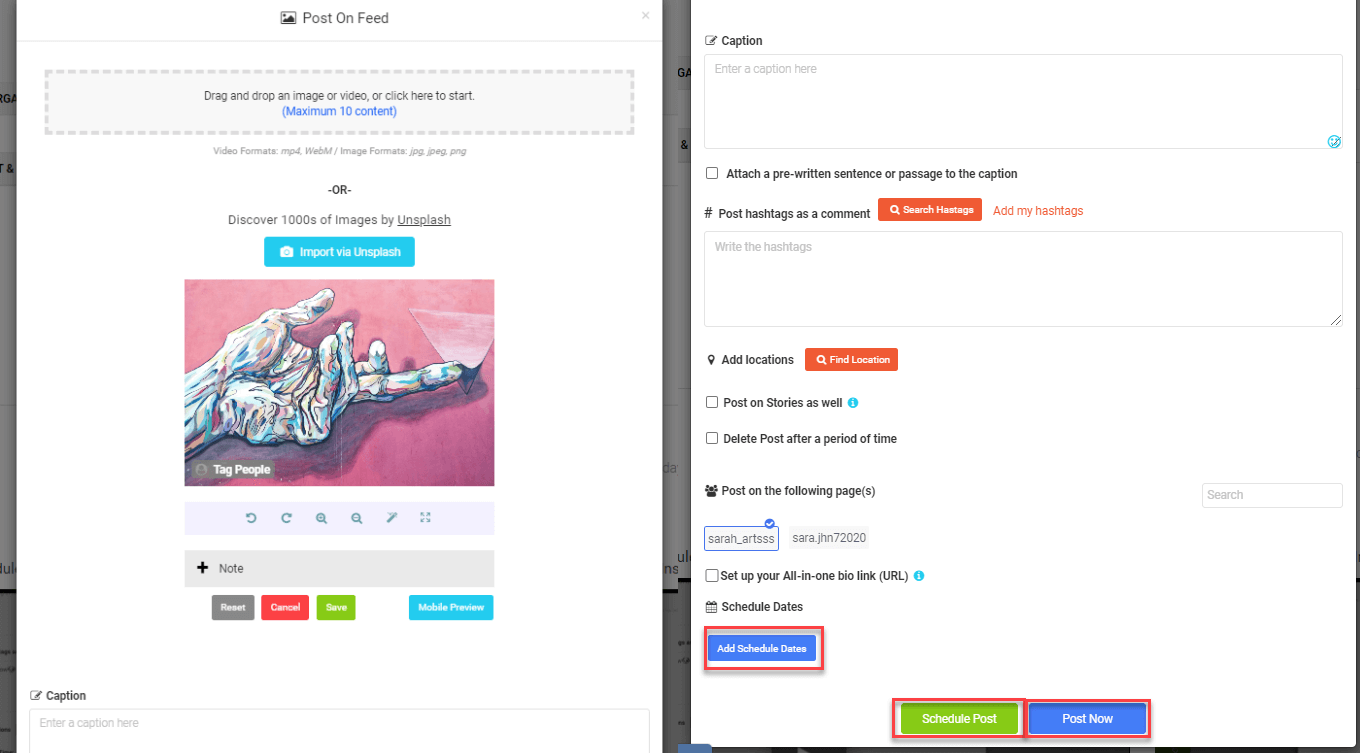 Like ContectCal, Aischedul has a scheduling feature for both posts and stories. All you need to do is creating the content and setting the publish time. After that, AiSchedul shares your posts and stories automatically. Even if you don't have a network connection it would be published by AiSchedul.
2.Reposting content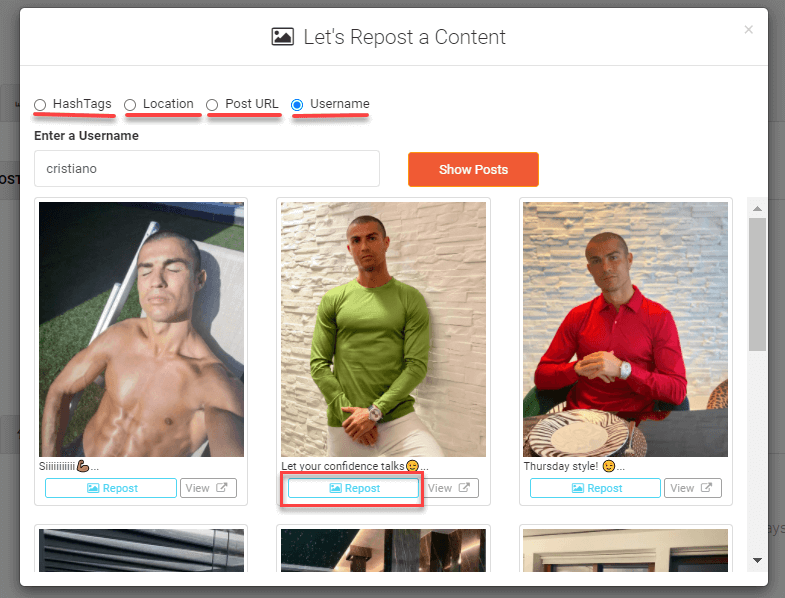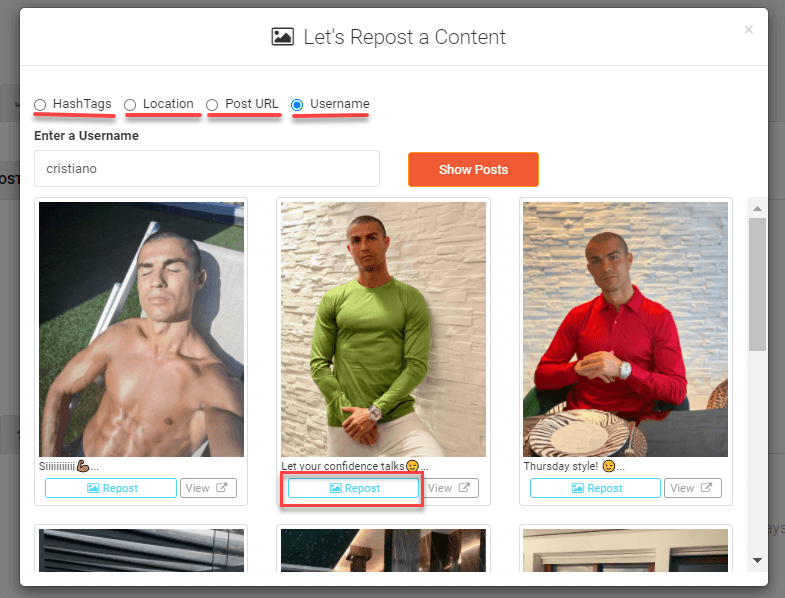 Instagram is full of pictures and videos that may be related to your page content. For the times that you cant create your own content, you can easily repost similar and related posts on your page. Instagram doesn't give access to its users to repost through its application. But with AiSchedul's reposting feature, you can repost any content as easy as pie.
3.Designing Bio-Link landing page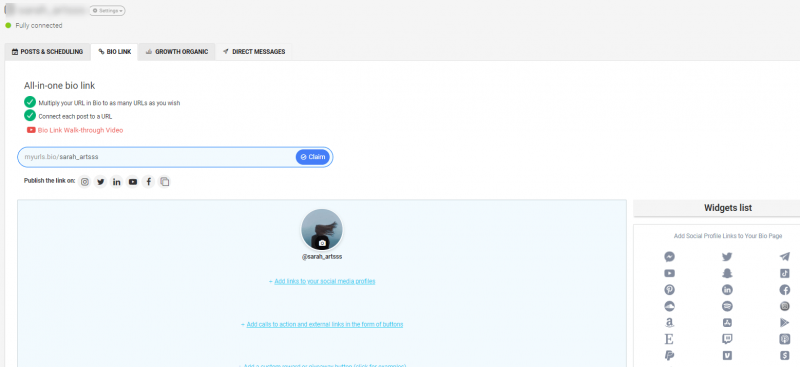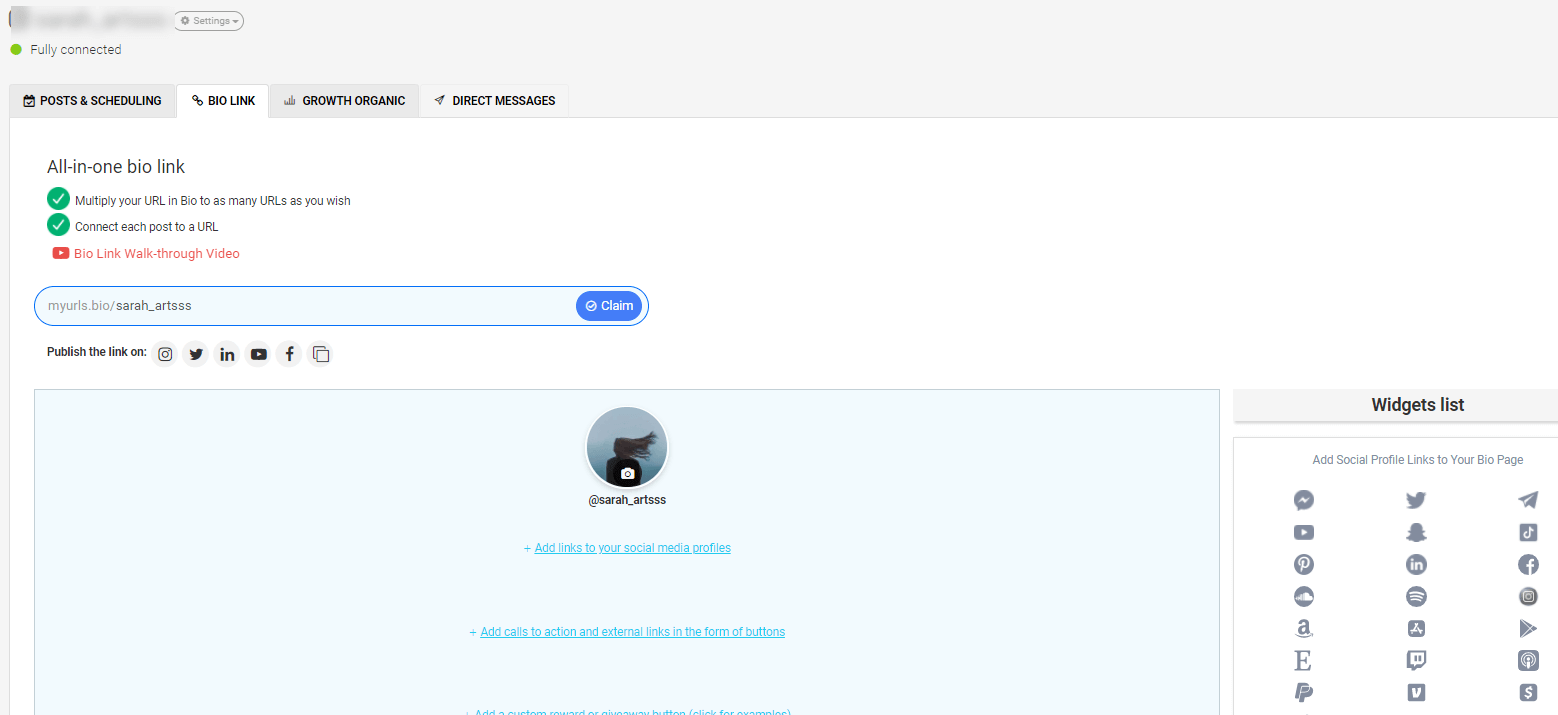 If you are using Instagram for a while, then you probably know that the only place you can share a link is on your bio. Also, you can't share more than one clickable link there. So if you are trying to drive more traffic to your website, store, youtube channel, or more, this would be a big problem for you. But AiSchedul has a solution for you named Bio-Link.
Bio-Link is a link containing all your links. When your followers click on the link from your profile, they'll be redirected to a landing page. This is the place all your links are located.
If you like to read more about this feature and learn how to use it, read this article.
Managing multiple accounts
Having more than one Instagram account is really common today. With AiSchedul, you can add more than 80 accounts and manage them all together. You can also share content between your different accounts easily.
Read more: How to schedule Instagram posts for multiple accounts?
Conclusion
If you are looking for a management service to schedule your posts on different social media, then ContentCal is one of the best choices. But if you are focusing on Instagram and you are looking for a tool that not only schedules your posts but also helps you grow your page faster, AiSchedul is all you need.
If you have any questions about Instagram schedulers, ask us in the comment section. We will be happy to answer you ASAP.