Instagram, as one of the most popular platforms around the world, has a lot of users. Once people used Instagram just for having fun, sharing their photos and videos with their friends and family. But things have changed nowadays!
Now, most of the Instagram users do their best to be seen. Moreover, the number of Instagram influencers has changed over time. In other words, users should find a strategy that fits them the best.
Since Instagram gets more users every day, you should find the best tools and organizer apps to help you be seen among the crowd and improve your marketing strategy. Therefore, today we are going to talk about 5 Instagram organizer apps that help you grow your Instagram account and reach what you were waiting for.
Before going through the article, if you are looking for the best Instagram organizer app with useful features, the best option would be AiSchedul. It simply gets you all you need on Instagram.
5 Instagram organizer apps that are killing it in 2021
If you are looking for a way to grow your Instagram account, then you should follow some factors that play an important role in getting a high engagement rate and growing Instagram account.
To have eye-catching Instagram posts and to attract Instagram users, you need to consider all the necessary basics such as the quality of the photos, the hashtags you use, your feed's theme, the time of posting, the frequency of sharing posts, etc.
 There are a lot of Instagram apps that claim to be helpful; to organize and grow your Instagram account in the best way, you should use some apps such as photo and video editing tools, post scheduler, hashtag generator, all in one bio link, and banner designer.
Let's talk about the top 5 Instagram organizer apps.
VSCO – photo and video editing tool
The first way of encouraging Instagram users to stay on your account and follow you, is having eye-catching posts that make users stare at your photos. In other words, once you take care of the visual side of your business, you are a step ahead of others.
Besides, you might have seen some Instagram accounts with specific themes and colors and wonder the way to do so! All you need to do is using an app such as VSCO that edits photos and videos and helps you design your shared photos.
It is available for both iOS, and Android users, which offers a lot of photo filters that help you attract your audience.
VSCO features
Filters

X-Skew

Y-Skew

Clarity

Tint

Skin Tone

Fade

Shadows Tint

Highlights Tint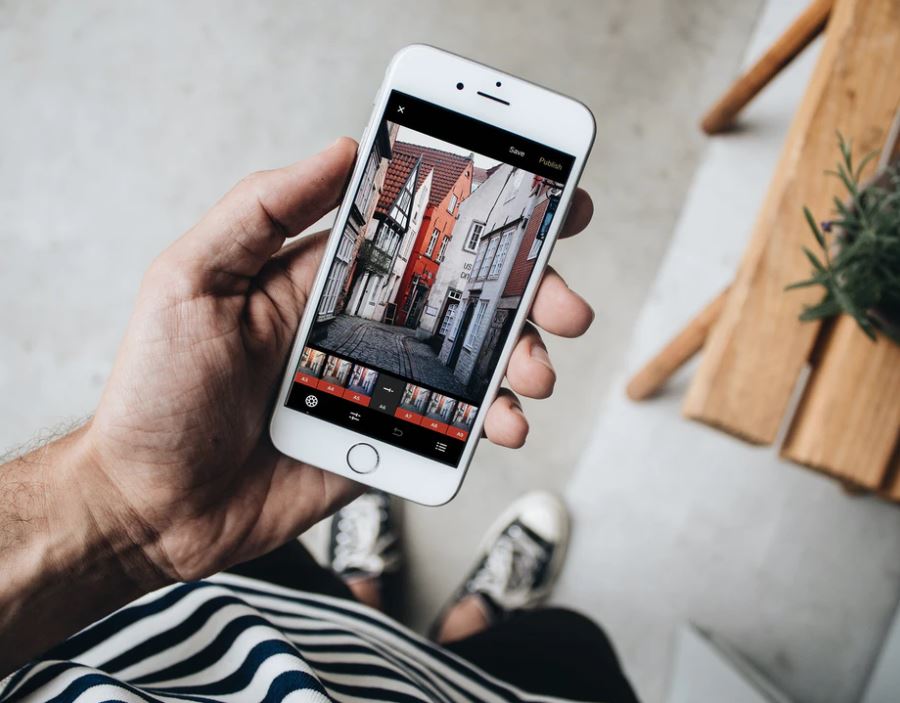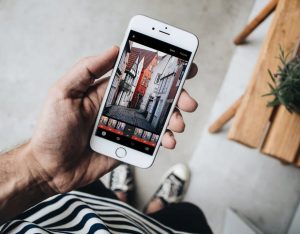 VSCO pricing
It provides some basic features for free while the advanced feature is 19.99$ a year. Just create quality contents for your Instagram account to see the results.
  2. AiSchedul – Scheduling service
It is another useful service for Instagram users that offers beneficial services such as social monitoring, all in one bio link, post and story scheduler, etc. You can have all the features at a very affordable price that is mentioned in the following.
AiSchedul features
Schedules Instagram posts and stories

Designs posts and stories before publishing

Adds effects, emojis, tags, etc. before publishing

Adds carousel posts

Manages multiple accounts

Reposts any content

Schedules post deletion

Searches hashtags
AiSchedul pricing and plans
AiSchedul offers three different plans that let users choose the one that fits them the best. It has the "free," "starter," and "pro" plans.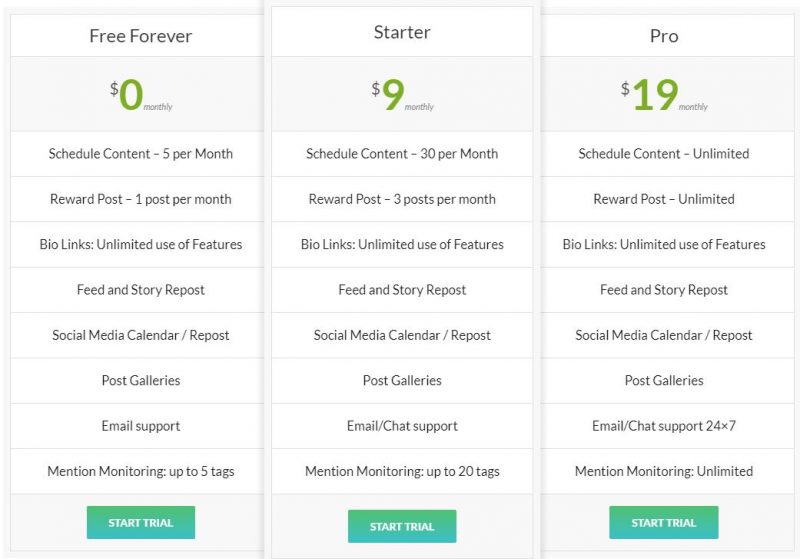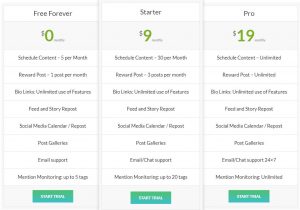 3. All Hashtags – Hashtag generator
Hashtags are also essential for being seen and letting others find your posts. Once you add a trending hashtag to your Instagram post, you will have the chance to be seen among the crowd.
So, in order to find top hashtags, you should use a hashtag generator tool such as All Hashtags to use them in your related posts.
Furthermore, it is not only an Instagram hashtag generator, but also it is useful for other social media platforms.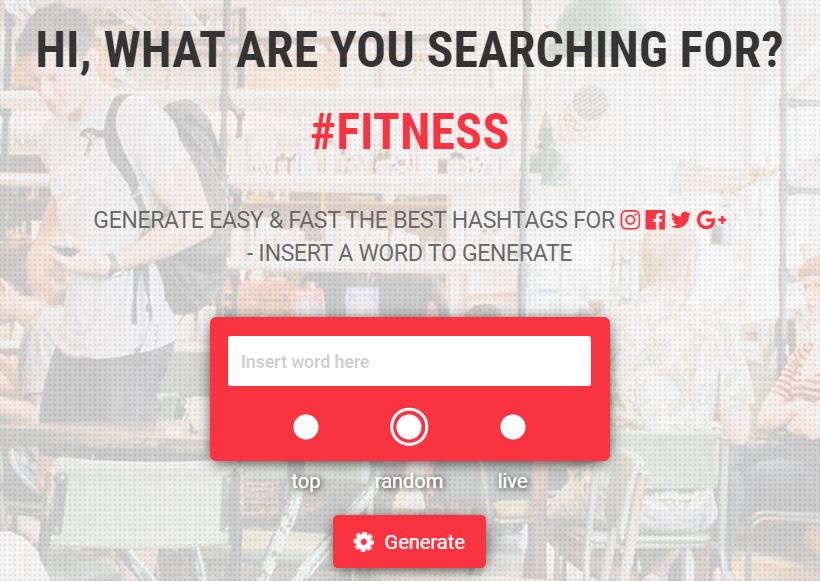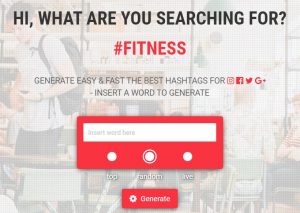 All Hashtag app features
Generates top, random, or live hashtags

Offers hashtag creator

Analyzes hashtags and gets analytic information

Shows top hashtags

Shows similar hashtags

Generates random hashtags

It is free to use

Suitable for all platforms
All Hashtag price
Happily, it offers all the features for free, and users don't have to use the trial. Enjoy the unlimited hashtag generator!
  4. AiSchedul – All in one bio link
Another provided service by AiSchedul is "All in one bio link," which lets users add several links of articles, events, socials, online stores, etc. in one link. By using the All in one bio link of AiSchedul, you will have access to various features that are mentioned below:
Optimizes traffic and offers analytics

Adds several links in one link

Gets your custom URL

Publishes custom links to your Instagram bio

Unpublishes any link any time

Schedules posts which are linked to external pages
AiSchedul pricing
As we mentioned earlier, AiSchedul offers a free plan, starter plan for 9$, and pro plan for 29$. To check the features of each plan again, take a look at the previous pictures.
 5. Word Swag – Banner designer
If you are a business and you are looking for a way of turning your followers to customers, you should follow some tips such as posting at the best time, posting consistently, considering an attractive theme or design for posts, etc.
So, by using a banner designer app such as Word Swag, you can grab followers' attention on other socials as well as Instagram.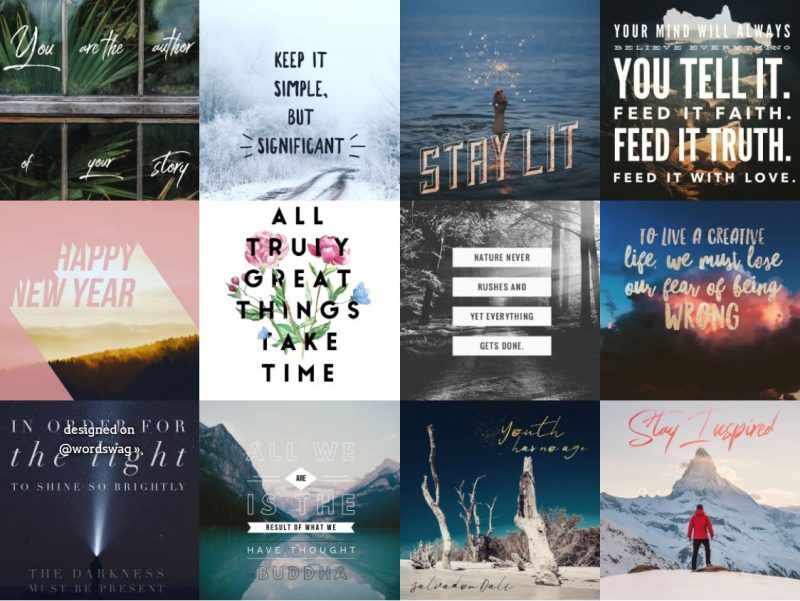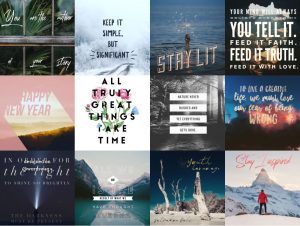 Word Swag features
Lets users add text

Provides a lot of fonts

Offers a lot of stock image backgrounds

Makes quote cards

Lets you add your logo
Word Swag price
 The price used to be 4.99$, but now it offers all the features for free.
Final thought
Being successful and reaching goals on Instagram depends on several factors. Generally, users should try different tools and services to get the best result.
Therefore, using the mentioned Instagram organizer apps gives you the opportunity to manage, schedule, and edit your Instagram posts in the best way.
Do you use any apps and services to organize your Instagram account? Please share your experiences and ideas with us. We are all ears!