It's convenient and effective to store, highlight, share and download Instagram stories, IGTV, etc., all on one Instagram Story Saver App for free. With just one simple click, you can save the Instagram story to your device quickly. Just like when you download and use an Instagram photo viewer app, you can save a number of pictures in your Gallery for easy access.
Using an Instagram Story Downloader app, you can easily download stories from Instagram, save them, and share them with family, friends, and fans.
Moreover, you can stay unknown and see Instagram Stories anonymously using Instagram viewer tools.
How to download Instagram stories and videos of others on iPhone, Android, or desktop?
Some users have the habit of saving Instagram stories to Instagram albums. Moreover, the story might not be added to Highlights, and you may need to watch the story on your device's Gallery later. That's the time using an Instagram story downloader tool comes in handy.
Today, we are going to mention the best Instagram story downloader tools to help you save stories and highlights on Instagram.
Besides, it might be interesting to know that such a tool isn't just limited to the Instagram story downloader tool; in other words, it provides practical Instagram tools for Instagram users all around the world.
Actually, it provides an Instagram post and story scheduler tool, hashtag generator tool, account monitoring tool, auto direct message tool, and more!
Before going through the steps to download Instagram stories, you should keep in mind that you can only see the Instagram stories of public users anonymously and download them.
If you are looking for a way to see a private Instagram user's stories, you have to follow the account to see their posts, stories, and highlights and download them. Reading the Top tips to view the private Instagram account in 2021 article would help you view a private Instagram account.
Download Instagram Stories on Android, iPhone, or PC
You can easily download Instagram stories on desktop, Android, or iPhone following the step below:
1.Open Instagram story downloader of AiSchedul (It is free)
2.Then enter the username of a public Instagram account in the box and click on the search icon
3.Now, you can see the number of shared stories, as well as the time the stories were added to their account.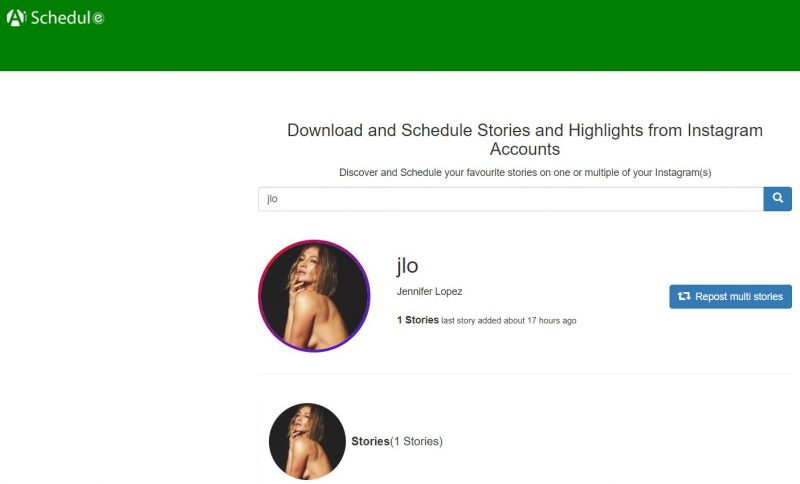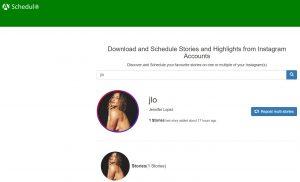 4.Next, you can easily download or repost the story by clicking on the options shown below.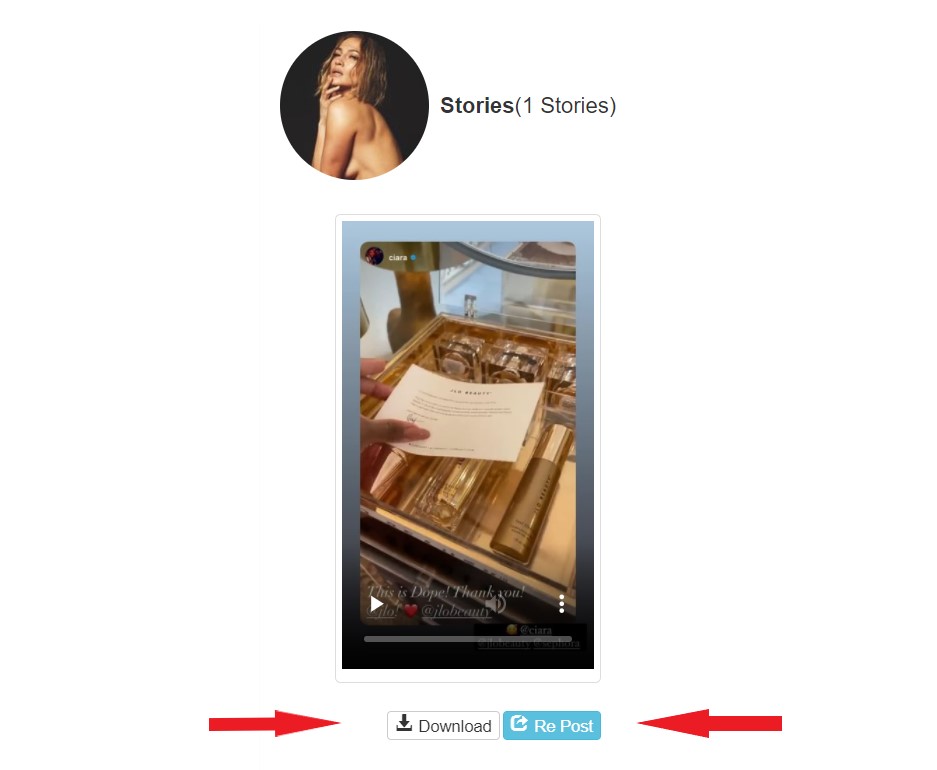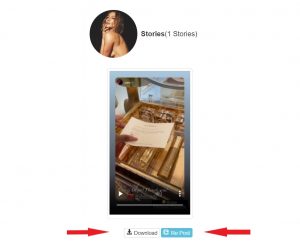 That's it!
Can a user tell if I view and download Stories?
The short answer is No! Your identity stays unknown while you use Instagram downloader tools. So, you can feel free to use the story downloader of AiSchedul.
How to save my own Instagram stories?
Actually, sometimes you don't want to lose your shared story after 24 hours, so what would be the solution to keep your story as long as you want?
Here is how you can save your shared stories on your account's archive, which is only visible to you.
Open the Instagram app, go to your profile, and tap on three lines on the top right corner of the page

Tap on "Setting"

Next, tap on Privacy and activate the "Save to Achieve" mode
Besides, if you want to save the story and share it with your followers as well, you can add the stories to your "Highlights." Your highlights will be visible under your Instagram bio.
How to schedule Instagram stories?
Using AiSchedul would be a big help in managing your Instagram account, scheduling your posts, stories, and IGTV, finding top Instagram hashtags, sending auto direct messages, accessing the social calendar tool, adding multiple links in one link for your Instagram bio, etc.
If you are looking for a way to schedule your Instagram content in advance, AiSchedul is there for you. Just follow the steps below to schedule your Instagram stories on AiSchedul:
1.First of all, you should sign up on AiSchedul for free
2.Then, connect your Instagram account to its dashboard
3.Tap on the "Story" item on the "Schedule" tab, as you see below: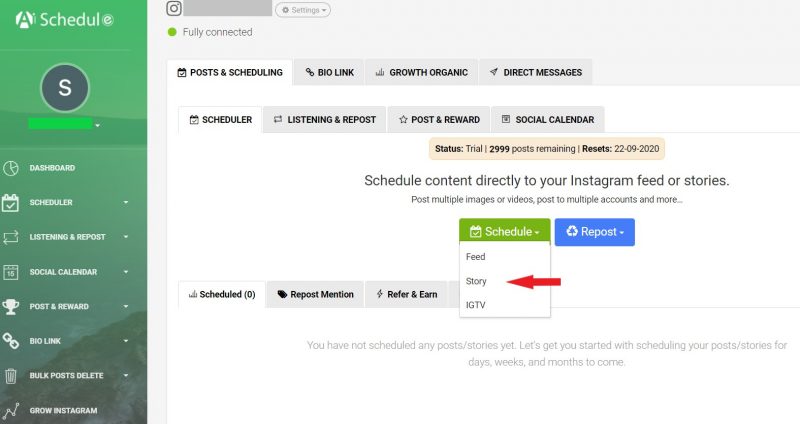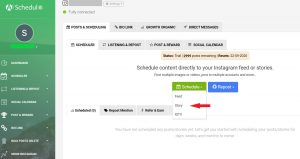 4. Now, add a photo or video, change the background color, add texts and emojis, etc. and tap on the "Save" button.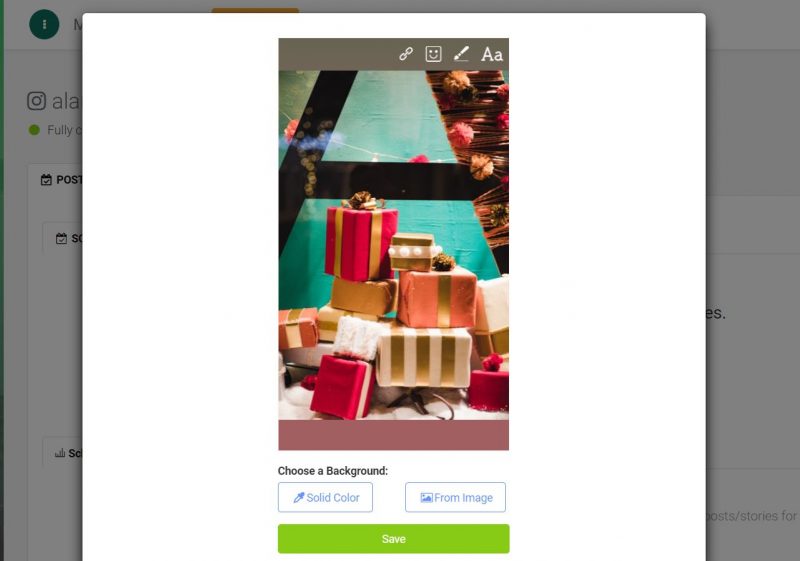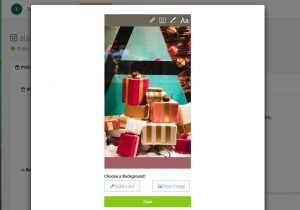 5. Then, click on "Schedule Story" or "Post Now" to schedule your story or share it at the moment.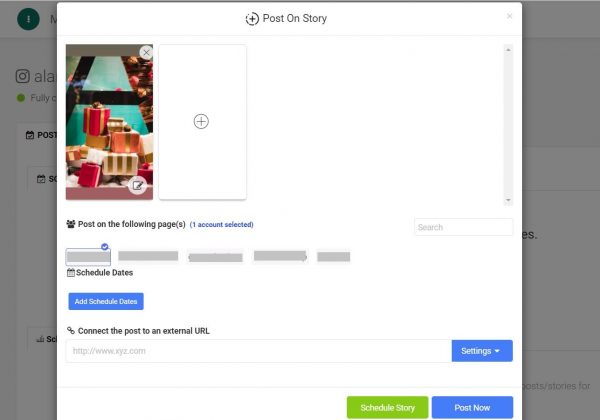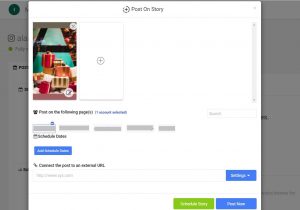 AiSchedul pricing
It offers all of its services at an affordable price by Free, Essentials, and Pro packages, as you see below.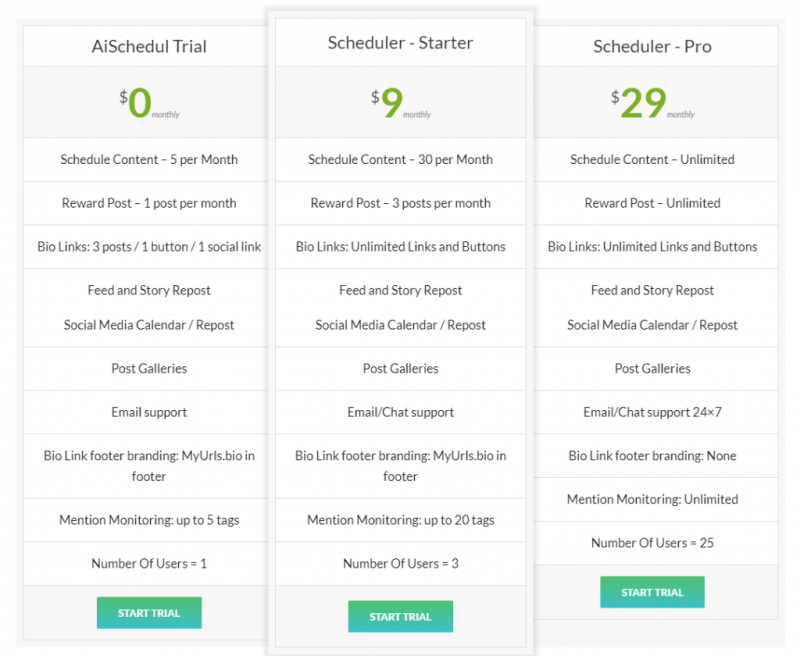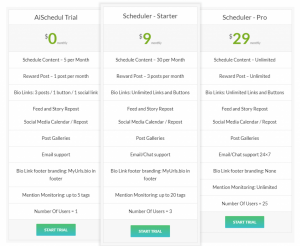 AiSchedul discount code
You can use the SAVE10B discount code on your first purchase on AiSchedul to get 10% off on all the packages. The code will be expired by the end of 2021.
The last word
Since Instagram stories disappear after 24 hours and the account's owner might not add the story to Highlights, you can easily download Instagram Stories using the Instagram story and highlight downloader of AiSchedul and keep any story on your device forever!