You never get a second chance to make a first impression. Wearing a suit in a job interview, be convincing when presenting a new product, or make a good first impression with your Instagram bio for those who are new visitors to your profile. 150 characters to highlight the essential information about your business.  
What should we do before beginning to create our Instagram bio?
Your Instagram name is what your followers are going to know you with. We don't say it is not possible to change it; on the contrary, it is very easy to change. But it is not advisable since you may lose some of the trust you have earned in the first place. 
So, the first step is to pick a perfect username before creating your Instagram bio. 
Secondly, choose the right profile picture for your business. Whether you choose your logo or a headshot depending on your business, you need to make sure the profile photo is suitable for all the time on your Instagram account.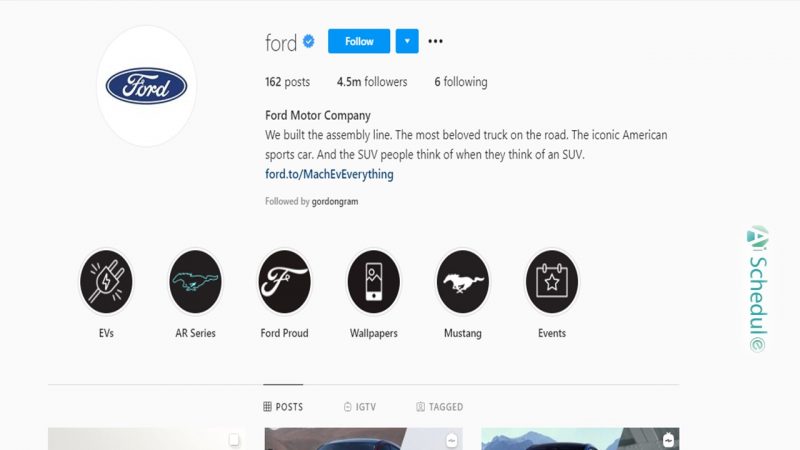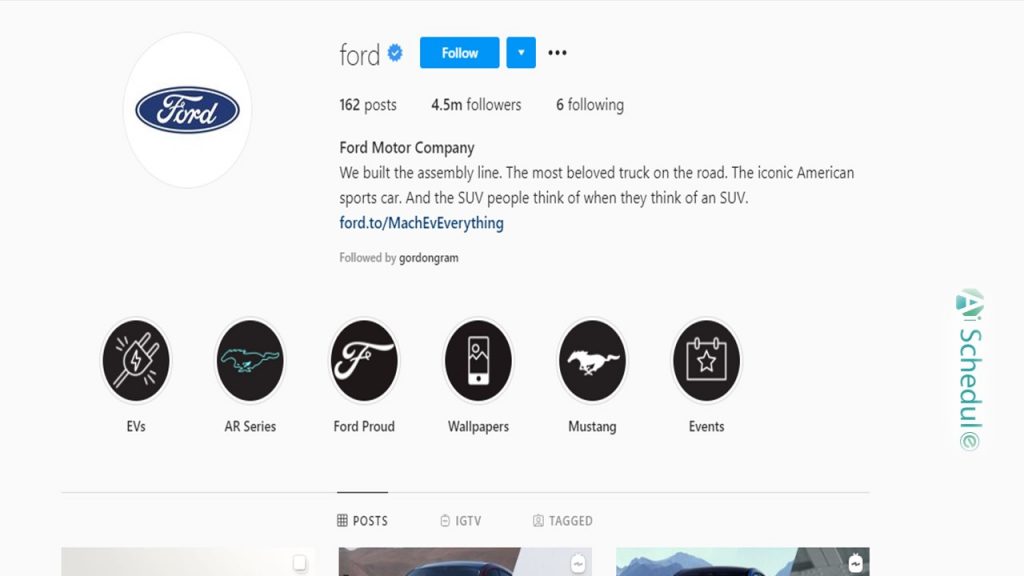 How to target the best audience with our bio? 
There are creative Instagram bio ideas, but overall, you need to be brief, concise, and eye-catching. Your audience will appreciate and understand the time you have spent bringing your bio together. From thinking of how to be as informative as possible to Instagram bio fonts you use, every detail matters.
This will certainly play a major role in your sales, or any type of success you wish your business to meet. Here are 3 steps to take so you can make a good first impression with your Instagram bio. 
Step #1 – Consider who you are and what you do
Mention your certain niche so that people will immediately learn what you are about and link with the right community they are interested in. Having the right name field, which is separate from your username, is of great importance. As your name field is searchable, try to think of the keywords your potential target audience will search on Instagram. 
You also need to think about what sets you apart from other businesses and get creative expressing those features. 
Step #2 – Place the link to your website in your bio
Although you cannot place a link in your captions, Instagram offers quite some effective approaches to share a link. For example, adding a link to your Instagram stories. 
Moreover, the link you place in your bio is inseparable from your Instagram profile. A link to your main website is the most common choice, but you can also link to your online store. Keep in mind that you can edit the link at any time, yet again this is not preferable to change unless you had to change the address to your website. 
This is how to put a link in the Instagram bio. Instagram only allows you to add one clickable link at the bottom of your bio. Either you decide to put a link to your website or online store, you can easily convert traffic to sales. 
Step #3 – Think through what keywords you will use 
You only have a 150-character limit to create your bio, so you should be selective to choose the words that evoke the right mood or personality.
Alongside the search results, they convey your importance to your potential audience. 
Why the bio link tool of AiSchedul helps create your Instagram Bio?
As mentioned earlier, you can only place one clickable link to your bio, but the bio link tool of AiSchedul gives you the opportunity to remove the restriction. So, what reason could be better than adding multiple links to your Instagram bio to use the tool?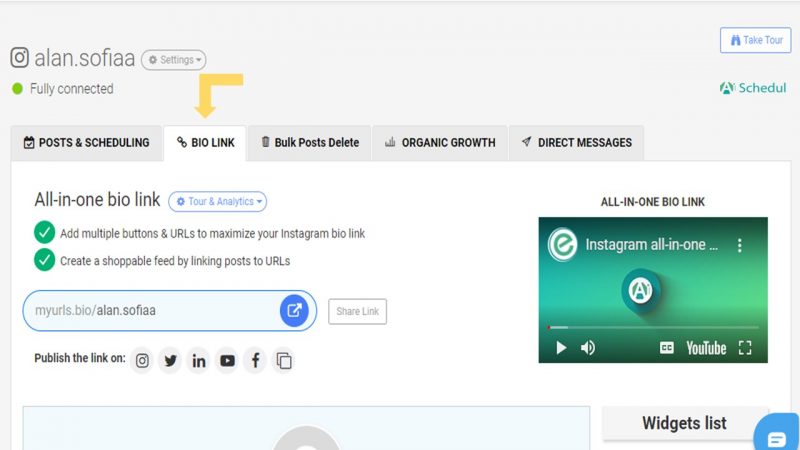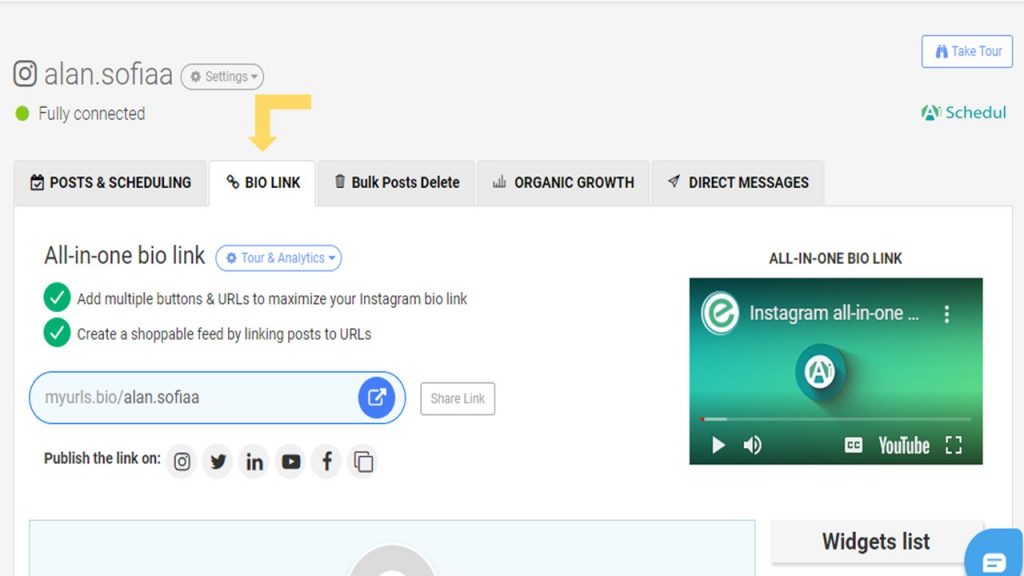 Here is the step-by-step guide to easily use the bio link tool of Aischedul: 
Step #1 – Register for free.
Step #2 – Add your Instagram account to the dashboard.  
Step #3 – Select the bio link option, and select the links to social network sites you want.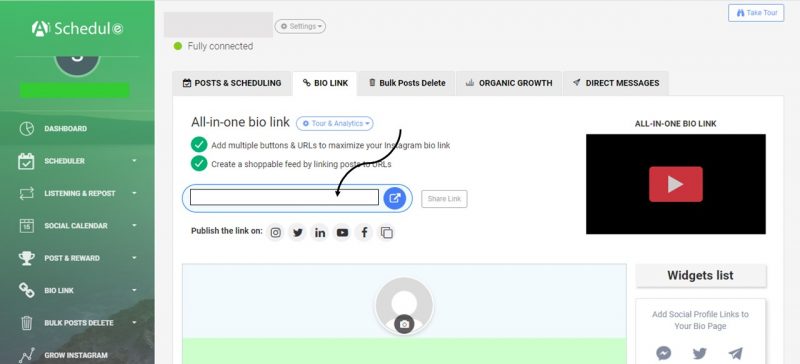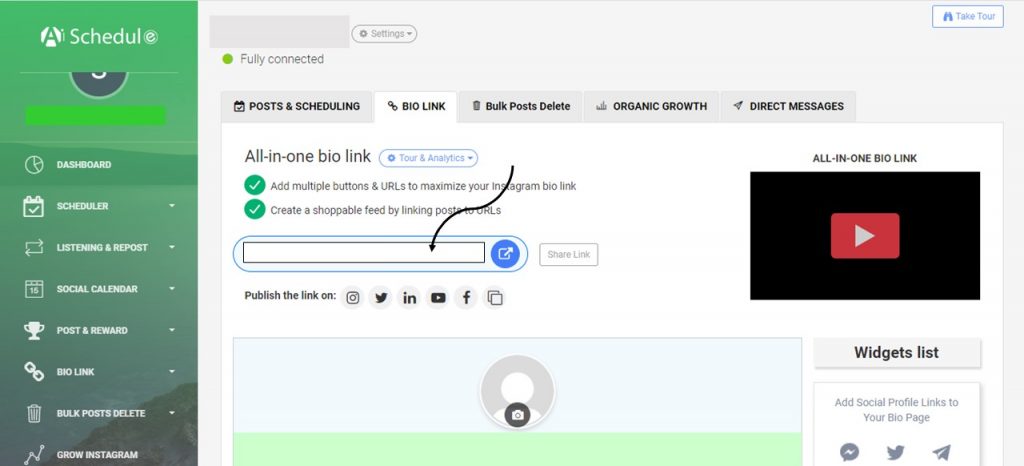 Step #4 – AiSchedul will give you a link to put in your bio. This link will redirect the users to a page where all your links are added.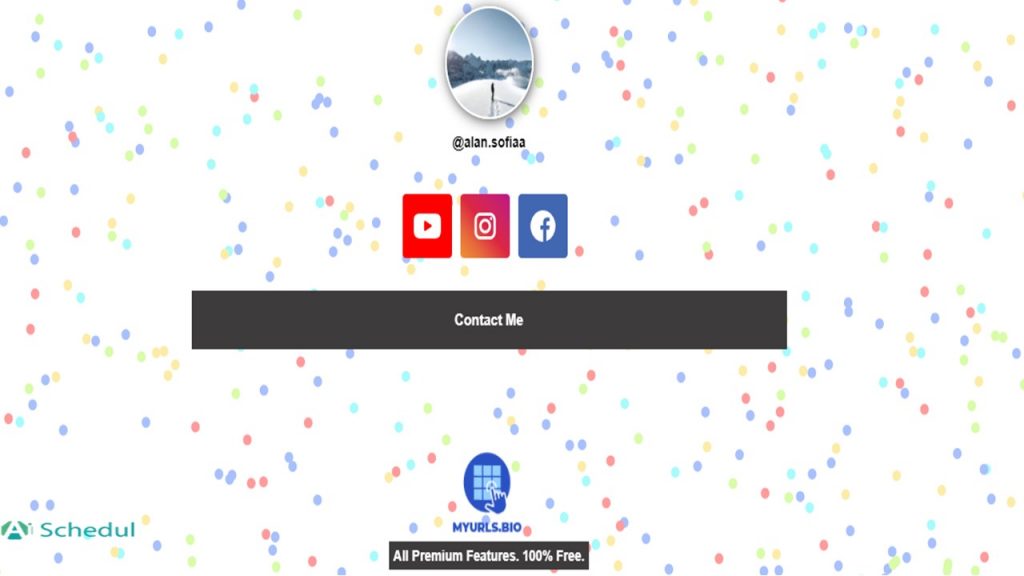 Conclusion
Your Instagram bio is a small space with huge impacts on your profile. It is not only about the first impression you make, but also the features that help your audience recognize you with, and contact you, or even buy from you. 
It is important to be creative, effective, and informative when using this small space.