With over 800 million active users and its growing popularity, Instagram has become the number one social media platform for online businesses. Not surprisingly, different Instagram business tools are created for creators and business owners to help them optimize their Instagram profiles. 
What Instagram business tools should we use? 
Well, every tool designed for business on Instagram has its own benefits, but not all of them might be reliable. Some may offer their free services in return for information and unrestricted access to your account, and some others may charge you first, but they neither live up to their promises nor satisfy your expectations. In this article, we have introduced 7 powerful Instagram tools to grow your business and trust your business with. 
1. AiSchedul 
AiSchedul is an AI generator tool that helps you grow your followers organically, post your content more effectively, and improve your Instagram profile. It allows you to connect to your Instagram directly, design your content and post them to your Instagram. So what sets AiScehdul apart are the features and its direct access to your profile. Here are some features that it offers:
#1 – plan your content to be posted automatically
One of the important things in Instagram marketing is your timely manner and consistency. However, planning all your content single-handedly and posting them exactly when you are meant to, is not an easy feat. That is where AiSchedul plays its major role as you can set your schedule for posts on your feed, story, or IGTV videos, and get the most out of your Instagram page.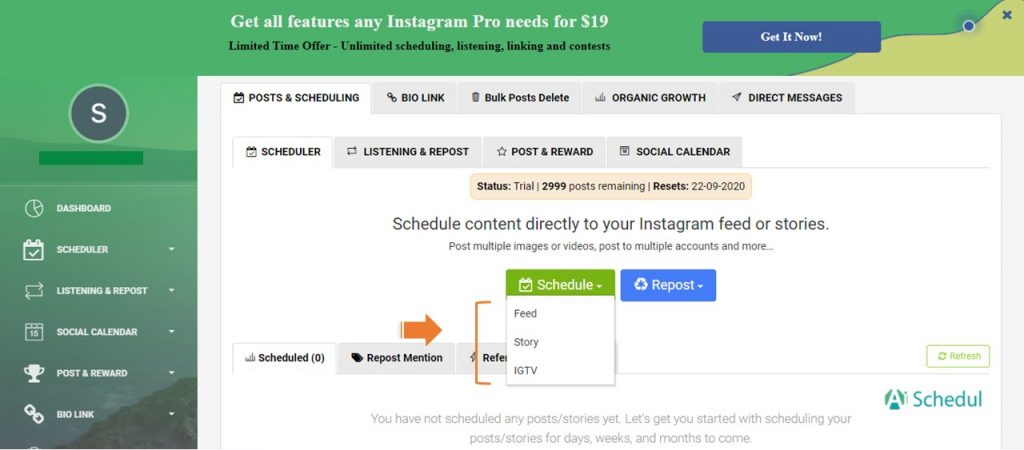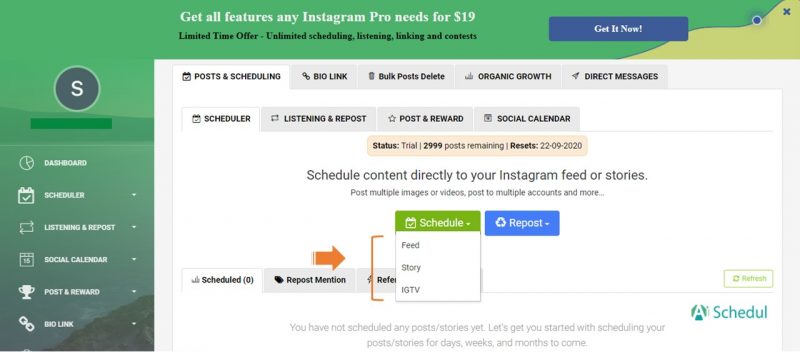 #2 – Share multiple links to your bio
Sharing multiple links on Instagram seems a bit challenging as there are not too many possible places to add your links there. Captions do not allow you to place a clickable link, and stories urge you to either meet some criteria or use some tricks to give you access to place your link. On the other hand, your Instagram bio easily offers the feature only under one circumstance; you can share just one link. So AiSchedul creates a link for you to redirect the users to a page where all your links are added there.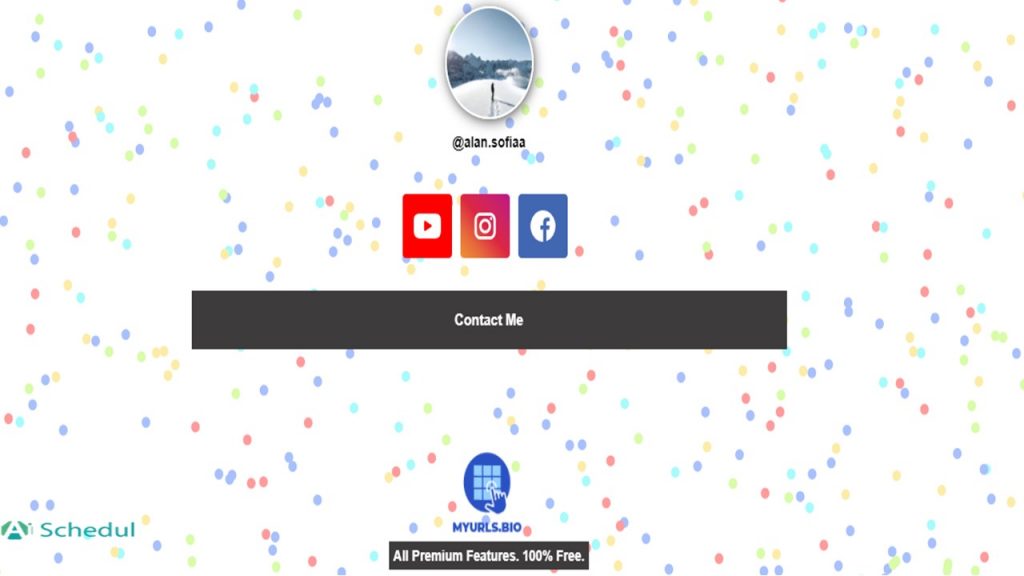 #3 – Run Instagram contests automatically
Instagram is a powerful tool to increase engagement rate, get introduced to new people, and grow your followers organically. You can use AiSchedul to set the rules of your contest and choose winners fairly. Automate everything with the post and reward feature, and enjoy the results.
Here is how you can easily use the feature, having signed up to AiSchedul. 
Go to your dashboard and select "the post and reward". 

Hit the orange button to enter the parameters for your contest. 

You can easily edit your DM template, caption box, hashtags, and other features. 

AiSchedul will hold the contest automatically for you.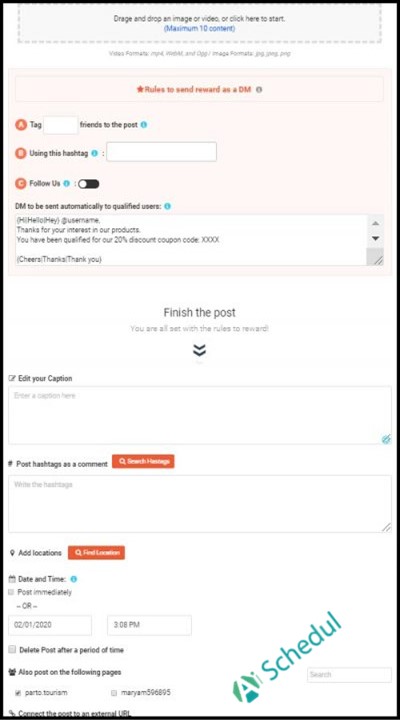 #4 – Monitor your Hashtag strategy
Do not simply search for trending hashtags; find the ones that fit your content best. However, You need to get some help from an AI generator tool such as AiSchedul that its results are beyond your search. 
Why AiScehdul? 
Do not let the details and the need for consistency put a great burden of responsibilities on you, set things to be done automatically, and increase your engagement rate while you have enough time to give yourself a break and analyze your performance.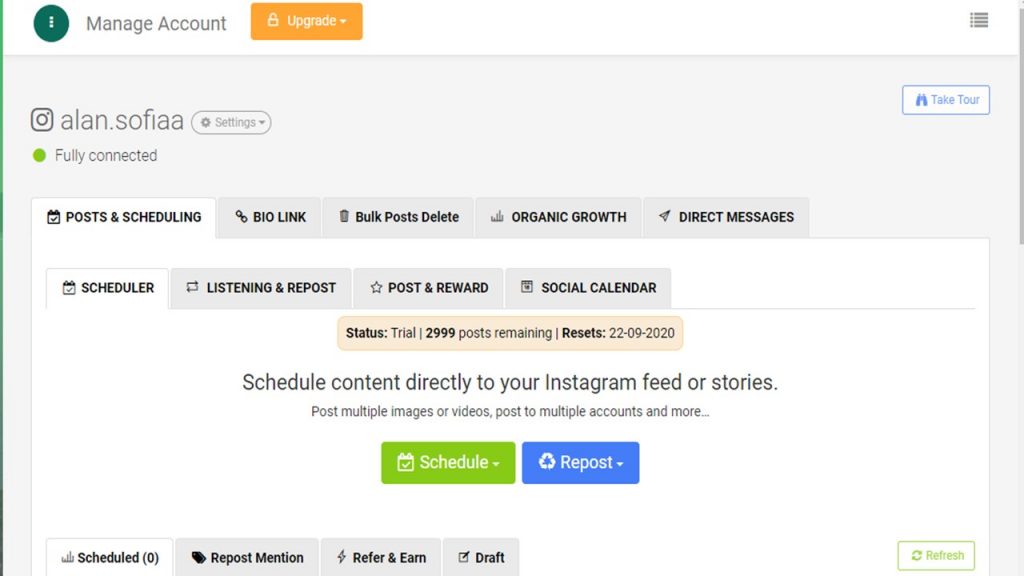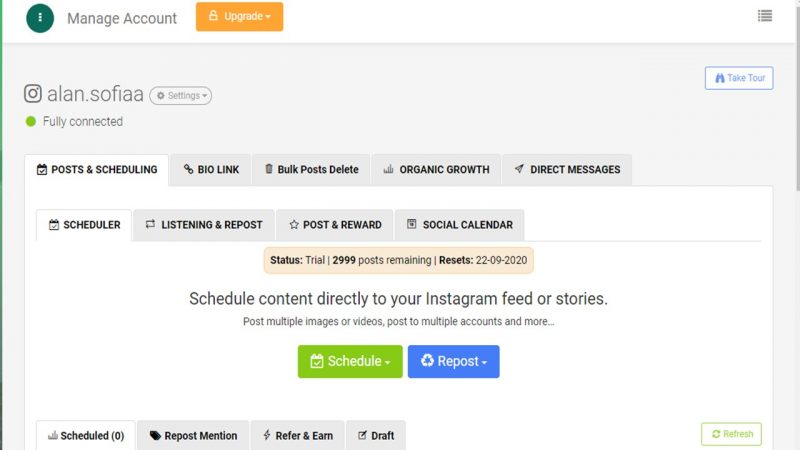 2. Combin 
Another powerful Instagram generator tool is Combin. It uses hashtags and locations of your followers to help you find accounts and posts from your target audience. It also offers both single and mass actions to like, comment, follow or even unfollow users.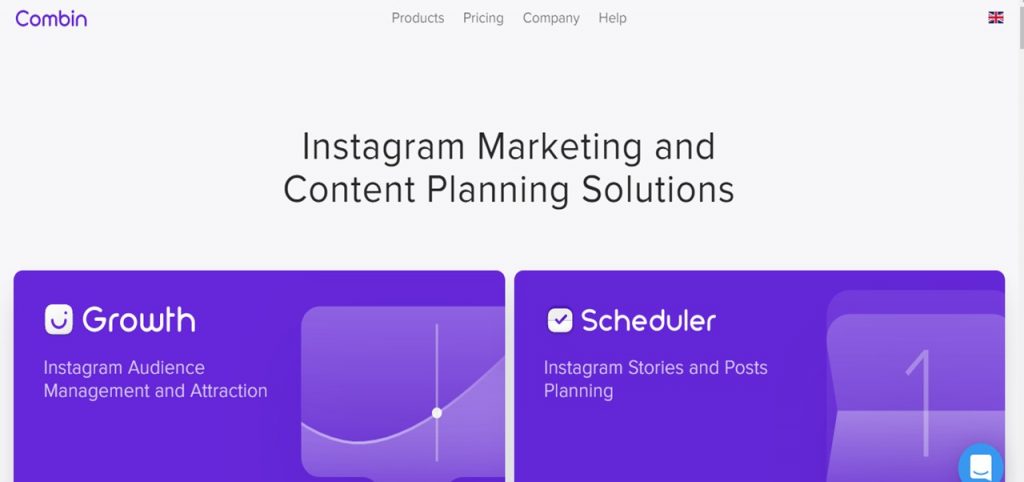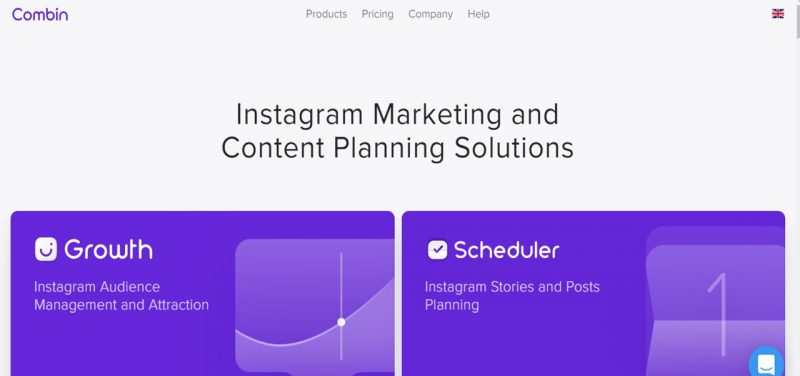 3. Linktree
Linktree is a free tool with a similar feature to the AiSchedul. It helps you increase your traffic by sharing a link in your bio which redirects users to a page where they can see the multiple links you have shared there.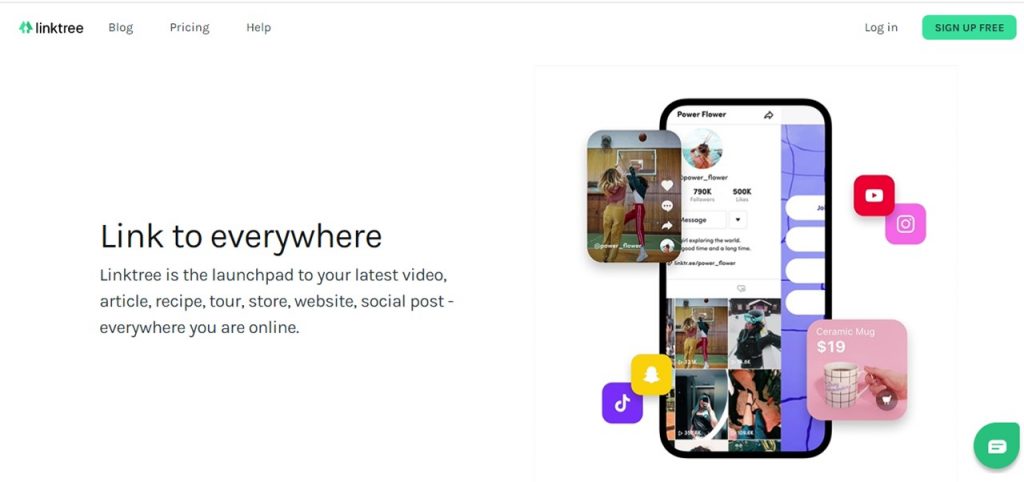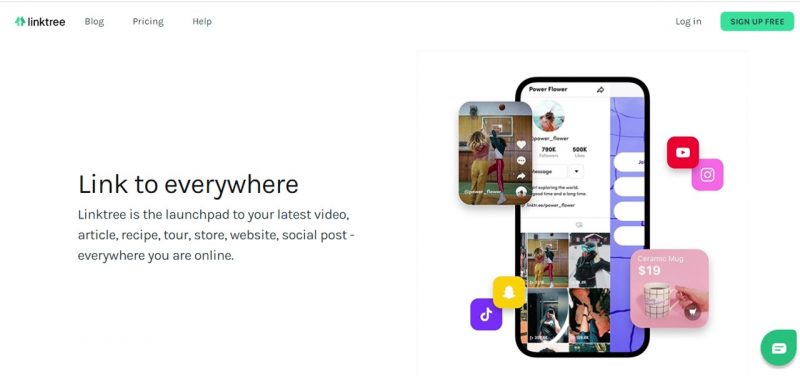 4. Crowdfire
Have you ever tried to increase your follower count on Instagram by following other users? Well, That is not an uncommon approach for businesses; however, that could become an attempt in vain if you don't track whether or not those users have followed you back. 
Crowdfire is an Instagram business tool that offers you the option to identify and unfollow those users without having to check them one by one manually by yourself. 
Another feature it offers is to search hashtags, locations, followers, and comments of your competitors to help you grow your business.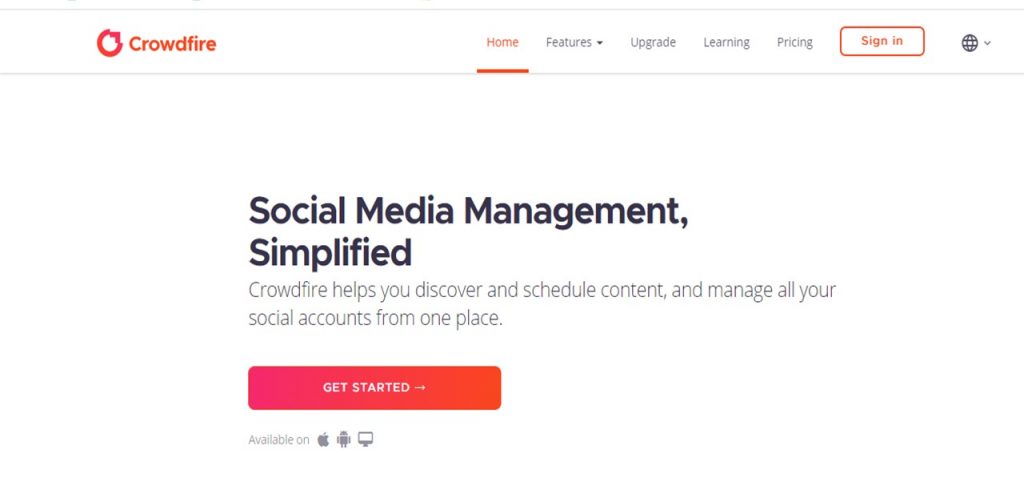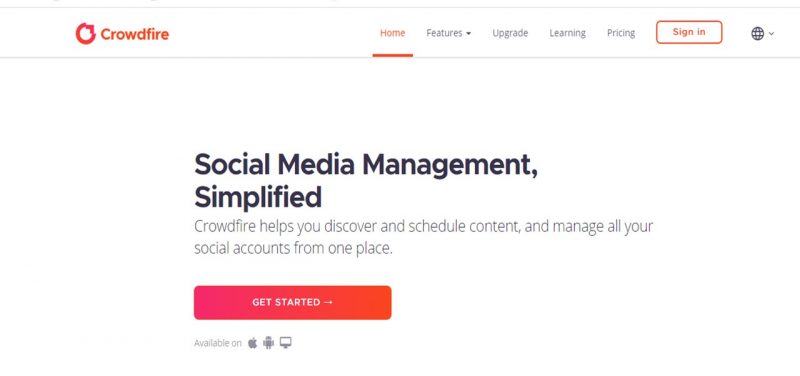 5. SocialRank
When you switch to a business or creator account on Instagram, it unlocks a feature that leads you to data analysis. This is an important step towards growing your business. SocialRank is very much the same as one of the features on your Instagram data analysis which places its focus on your follower demographics, so you can manage to identify and organize your followers. 
It collects data based on your followers' age, location, and gender to help you filter them based on your criteria.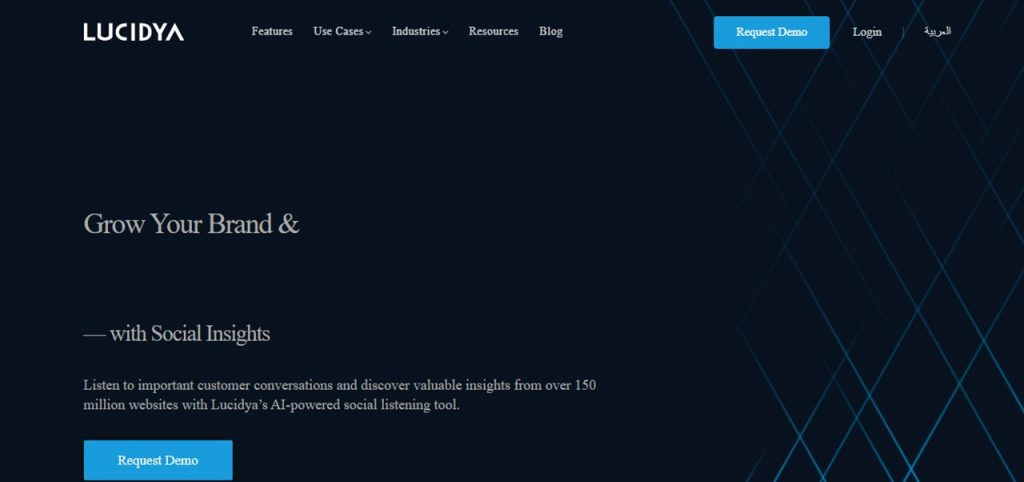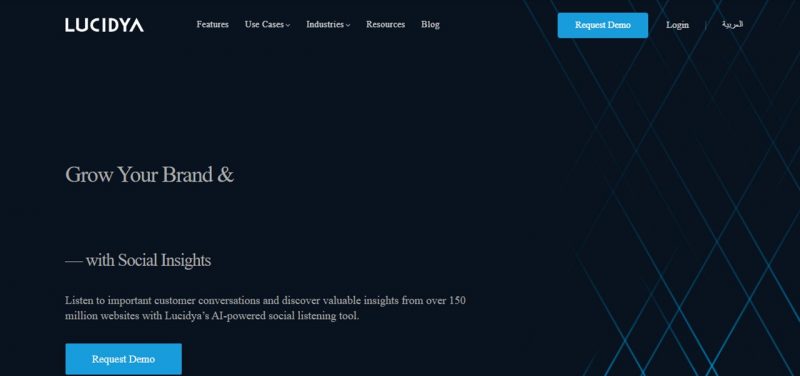 6. Ingramer 
Ingramer is the next powerful Instagram business tool on the list, which offers different tools such as a promotion module that deals with the follow, unfollow, and likes. The direct message module helps you send bulk messages to your targeted users. Above all else, it allows users to schedule their posts.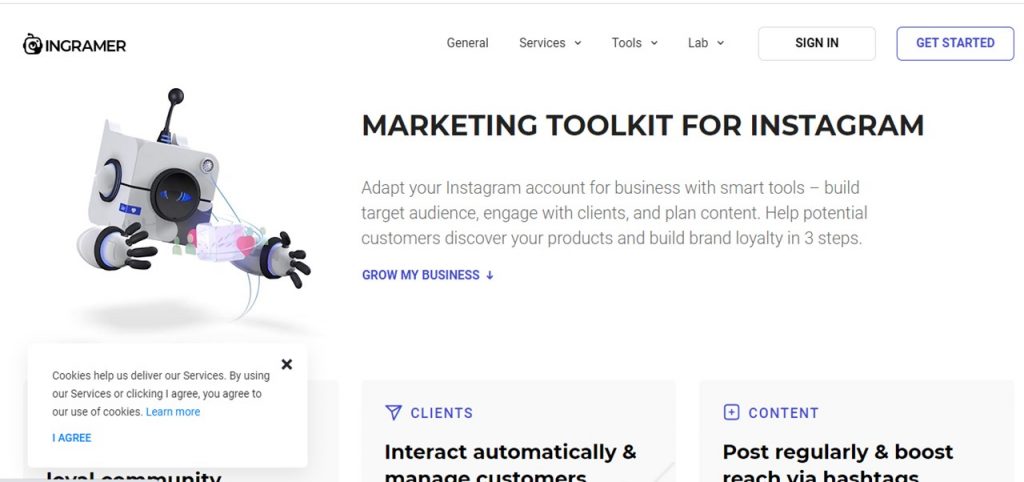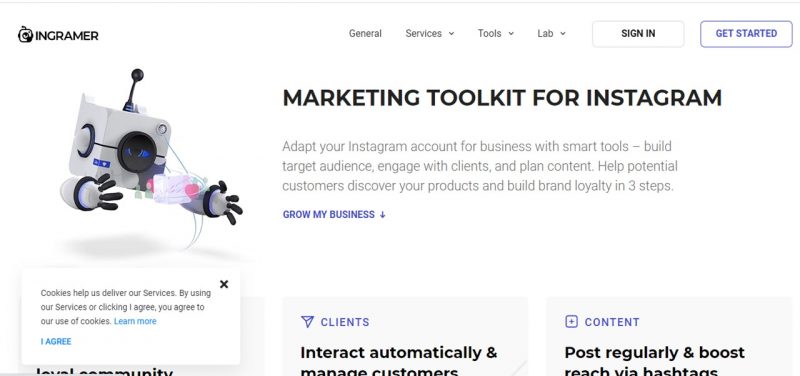 7. Exploding Topics
This tool provides you with a deeper insight into trending topics on Instagram so that you can choose what your content should be about and choose the right topic for your niche.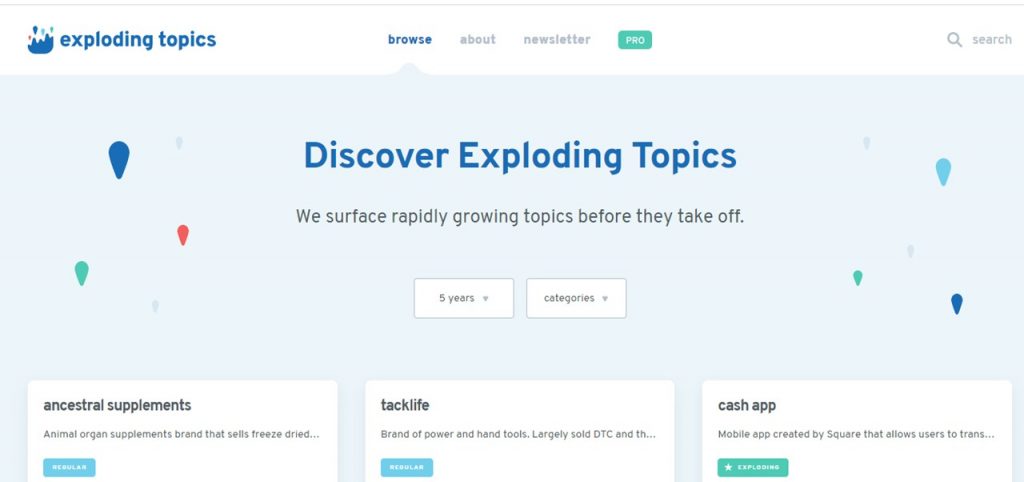 Conclusion 
Instagram marketing is a promising investment, but you need to know that there are just many details to take care of. This multi-tasking could result in either confusion or burnout. So using Instagram business tools can be very effective to not only prevent you from micromanaging but also analyze things and perform sometimes even better than you.