Nowadays, shopping online is easier than shopping by walking from a store to another. People can compare the price, quality, delivery time, etc. So that's why the number of businesses and brands that run the Instagram shop increases every day.
As the number of brands and businesses increase on Instagram, people tend to shop online. Also, people are busier than they used to be; therefore, buying online saves time and sounds to be the best option.
Surprisingly, the researches show that every Instagram user follows a brand on Instagram. To be optimistic, the number of users who follow brands would increase soon. So, why don't you show off your products and on Instagram?
The Instagram shop might be an effective way to show your products and drive more sales. If you are looking for a way to start and manage your Instagram shop, then you are in the right place. Just follow our lead.
What is an Instagram shop?
The Instagram shop is one of the smart ways of converting followers to customers. The Instagram shop allows businesses and brands to sell their products on Instagram and promote them directly from their posts, stories, etc.
Instagram launched a checkout feature in March 2019, which lets users shop without leaving the Instagram app.
Here is what Instagram explains about the feature:
When you tap to view a product from a brand's shopping post, you'll see a "Checkout on Instagram" button on the product page. Tap it to select from various options such as size or color, then you'll proceed to payment without leaving Instagram. You'll only need to enter your name, email, billing information, and shipping address the first time you check out.

Once your first order is complete, your information will be securely saved for convenience the next time you shop. You'll also receive notifications about shipment and delivery right inside Instagram, so you can keep track of your purchase."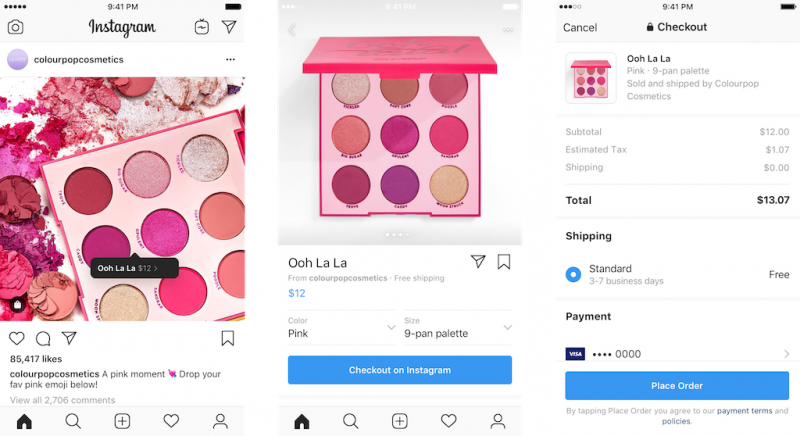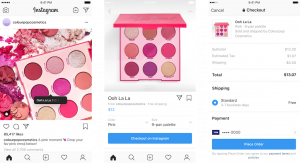 If you care about buying from popular brands or if you are a business and you want to learn the way popular brands work, you can take a look at the brands below:
Adidas @adidaswomen & @adidasoriginals & @adidashoops

Anastasia Beverly Hills @anastasiabeverlyhills

Balmain @balmain

Burberry @burberry & @burberrybeauty

ColourPop @colourpopcosmetics

Dior @dior

H&M @hm

Huda Beauty @hudabeautyshop

Kith @kithfootwear & @kith

KKW @kkwbeauty

Kylie Cosmetics @kyliecosmetics

MAC Cosmetics @maccosmetics

Michael Kors @michaelkors

NARS @narsissist

Net-a-Porter @netaporter & Mr. Porter @mrporterlive

Nike @niketraining & @nikewomen & @nikegolf & @nikesb

NYX Cosmetics @nyxcosmetics

Oscar de la Renta @oscardelarenta

Ouai Hair @theouai

Outdoor Voices @outdoorvoices

Prada @prada

Revolve @revolve

Teespring @teespring

Uniqlo @uniqlousa

Warby Parker @warbyparker

Zara @zara
How to start an Instagram shop?
If you are new to the Instagram shop and want to drive more sales by Instagram, you should follow the steps below an start an online store: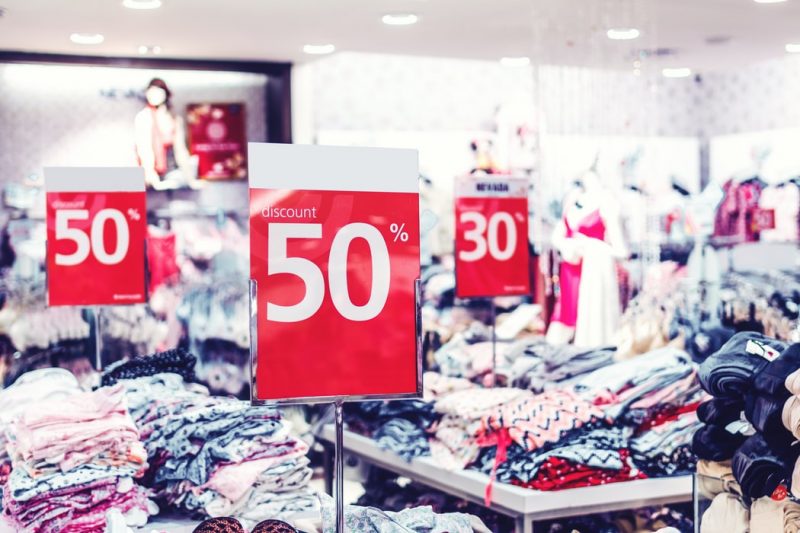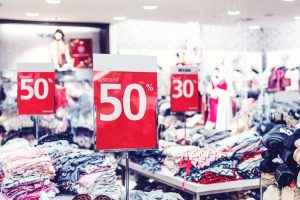 1.  Make sure if you are eligible for Instagram shopping
You should sell physical goods

Follow the commerce policies

Have a business account on Instagram

Connect your Instagram account to Facebook

Check whether you are located in a supported market
  2. Connect to a catalog (Use one of the mentioned options)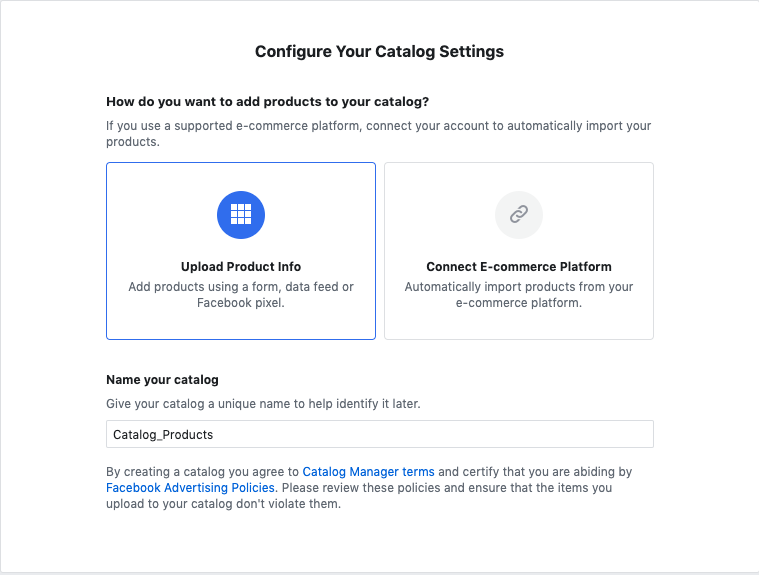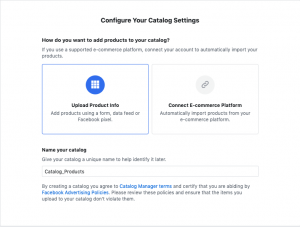 3. Sign up in the app
After doing the mentioned steps, now it is time to sign up for shopping on Instagram.
Go to the Instagram app

Go to your profile's Setting

Tap on "Business"

Finally, tap on "Instagram Shopping."

Submit your account for being reviewed by Instagram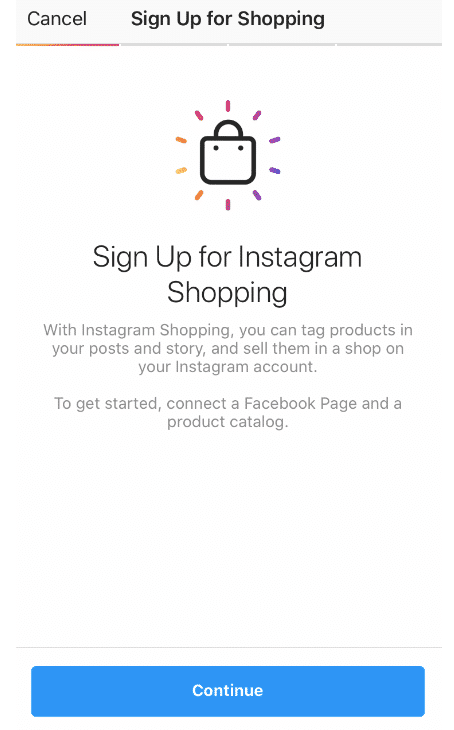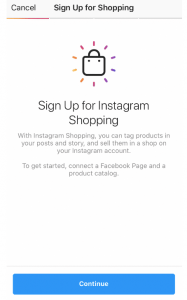 Once you have done the mentioned steps, you should wait for a couple of days or even a week to know whether your request has been approved.
As soon as you get approved by Instagram, you will receive a notification from Instagram to complete the shopping set-up in Setting.
On the other hand, if you receive the "Your store isn't eligible for Instagram product tagging," you can fix it by reading the How to fix Instagram error: Your store isn't eligible for Instagram product tagging article.
 4. Happily, you can create your first shopping story or post
You can use at most 5 tags on each post for your products. Moreover, you can add one product sticker for your stories.
 5. Check the shopping insights
To ensure whether you are on the right path or not, we recommended checking the insight of shopping Instagram often. It also gives you valuable information about what your customers want.
How to add product tags to your Instagram posts?
Now, it's time to earn money!
You should start as you always do! Upload an image for the Instagram post, add filters, write a caption, add hashtags, location tag, etc. Then, you can tag your product by tapping on "Tag Products."
Next, you should write a name for your tags and tap "Done."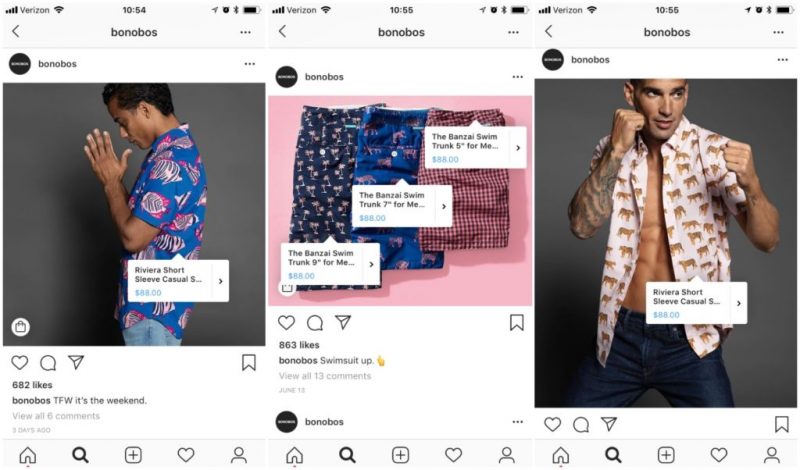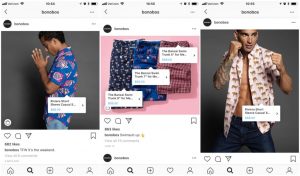 How to add shopping stickers to Instagram stories?
If your followers check your Instagram stories more, compared with your posts, then you shouldn't miss sharing stories with shopping stickers.
Once users tap on the shopping stickers on Instagram stories, they will see some information such as the description of your product, the price, etc.
The good news!
And the good news is that you can add a shopping sticker for both images and videos on your stories. So, you should use the best of it by creating attractive photos and videos.
Besides, you don't need to have 10k followers or have a verified Instagram account to add the shoppable sticker.
Here is the way you can add a shoppable sticker to your Instagram story:
Take a photo or video or choose the one from the camera roll

Tap on the sticker button and choose the product sticker.

Then you can select a product from the catalog.

Next, you have the option to change the color of the sticker by tapping on it.
How to promote your shop on Instagram?
Well, running an Instagram shop alone won't work, and you need to learn some ways to promote your shop on Instagram.
 1.Run Instagram shopping Ads
Running Ads would be useful if you want to promote your products in a short time and attract users. Once users click on any Ad, they will see the product's description page, and then they can buy from the page.
If you want to try Instagram shopping Ads, here is the process:
1.Open the Facebook Ads manager page on Facebook
2.Click on "Create" and choose your objective. (Reach, brand awareness, link clicks, etc.)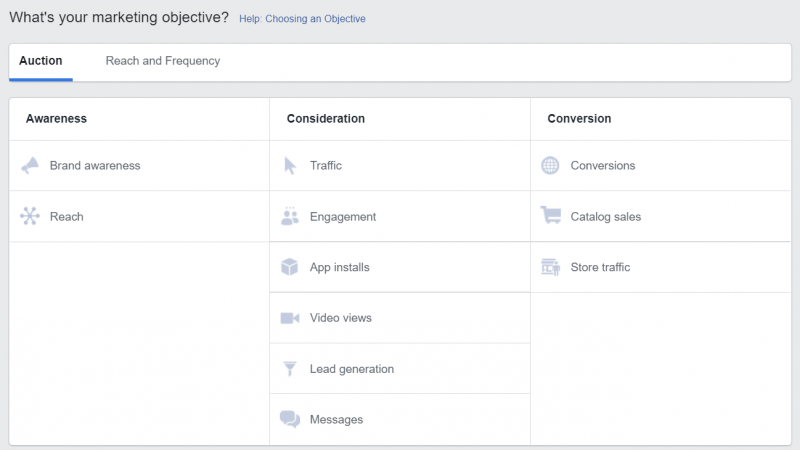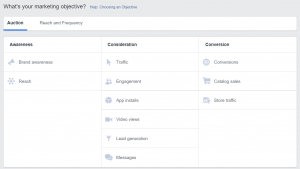 3.Select your target audience.
4.Select "Edit placements" and only choose "Instagram feed."
5.Then choose the "Use Existing Post" while you are customizing the Ad.
6.Choose the content that you want to run it as Ad.
7.Complete the left information and click "Continue."
Users would see the "Sponsored" word on top of the story ads.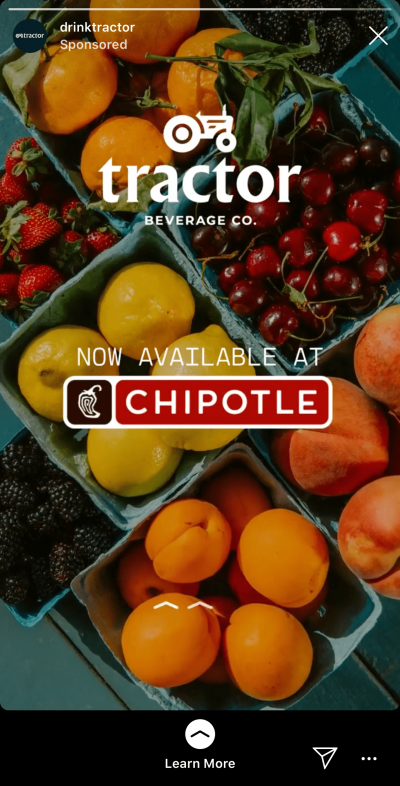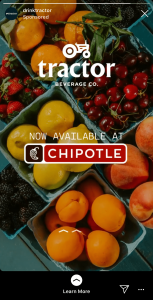 2.Use the product sticker in your stories
To get most of the Instagram shop, you should use the product sticker in your stories. Add an attractive photo to your story, add a call to action, and use the product sticker to encourage users to shop!
3.Use hashtags
Using hashtags on Instagram is an effective strategy to be seen and promoting your account. So, it would help if you never underestimate the power of using hashtags. Hashtags help you appear in the Explore tab, which means a high engagement rate and more sales.
4. Use Instagram Influencers
There is no secret that influencers can be one of the most impactful ways to promote your business on Instagram.
Spend some time to find influencers on Instagram and filter the ones that are suitable for your shop.
The advanced tips for selling products on Instagram:
Use attractive and high-quality photos and videos

Share coupon code or promotional code

Show your products in videos (tutorials, how-to, etc.)

Use colors to make it attractive

Be authentic

Choose a style

Share user-generated content
How to use your Instagram bio to drive more sales and traffic?
Your Instagram bio and profile picture are the first things users see when they check your Instagram account. You can use the best of Instagram bio by adding several links in one link.
Indeed, you know that users can only add one link on their Instagram bio. So, you may lose the chance to share all the necessary links on your bio.
That's the time you would find AiSchedul's all in one bio link useful. It allows you to add your e-commerce product pages, blog posts, other social media channels, Sound Cloud or YouTube posts, etc.
By using AiSchedul, you will have access to the following features:
Get your custom URL

Connect your social and external links

Publish your custom link to your Instagram bio

Connect your existing feed posts and external links

Schedule Posts which are linked to external pages

Unpublish when you want
AiSchedul price
It offers all the services at a very affordable price. Just give it a try!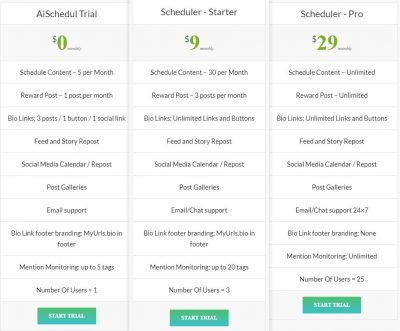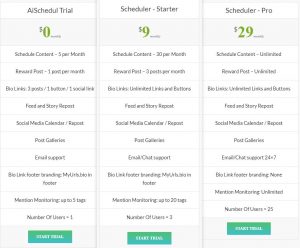 To sum up
Creating an Instagram shop is free and easy; the sooner you try it, the better results you will get in selling your products.
If there is any question left in your mind, we would be happy to answer them and help you grow. Just comment below.