Instagram is one of the fastest-growing social media. With more than 500 million followers, it has the main role in digital marketing. Since May 2016, Instagram has introduced business accounts that have many professional features. One of these features is linking products in your post directly to your website. This feature became popular in no time; however, some users came across an error saying: Your store isn't eligible for Instagram product tagging. In this article, we will discuss the reasons behind this error and how we can fix it.


Why Does This Error Happen?
This error happens when Instagram considers your account unqualified. There are plenty of reasons that may cause this problem. Here are some steps you should check for your account to be accepted by Instagram :
Guidelines and policies
Make sure your store does comply with Instagram guidelines. Many products are prohibited on Instagram, like drugs, weapons, etc. If you are offering them, your account is probably not eligible. Also, your Instagram business account must contain a product listing that is available for direct purchase from your website or checkout on Instagram.
Your shop location
Instagram shopping is not available in every country. Check here on the Instagram website to make sure your country is available. Nevertheless, the Instagram team is trying to make Instagram shopping available in every country, but it might take some time.
website
To be approved for product tagging on Instagram, you must have a website where you sell your products. You can link your products directly to your website. A website not only helps small businesses promote and sell their products, but it also allows them to distinguish themselves from their competitors. Make sure both your Instagram and Facebook pages are a business account.
Facebook


Link your Instagram to your Facebook. To link your Instagram to your Facebook, go to your profile via the Instagram application, open setting, find account, linked accounts, and connect to Facebook.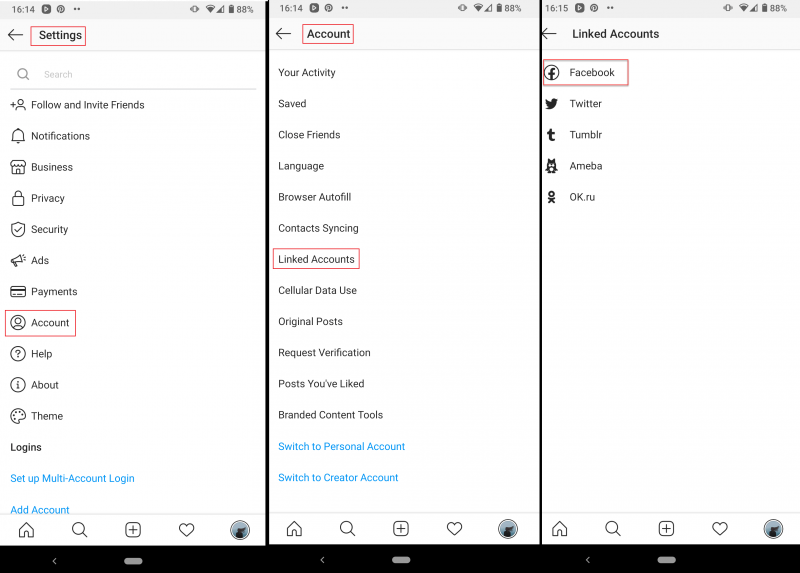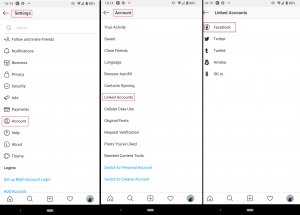 Then connect your Facebook to your Instagram. Follow these steps to do that: Open your Facebook Page, select Settings from the top menu, select Instagram from the right toolbar, and select Connect accounts. Connect your store to Facebook before connecting it to Instagram. Remember that being accepted by Facebook doesn't mean that Instagram will accept your account.
Profile setup
Show Instagram you are a real existent business by upgrading your profile. Add your email to your profile. Add your website's link to your Instagram bio; you can learn more about Bio-link here.
How To Fix This Error
If you haven't violated any of the points above, you are still struggling with the" Your store isn't eligible for Instagram product tagging" error, don't worry! Keep reading; we will suggest other ways that might be helpful. Before starting, temporarily change your Instagram business account to a personal account. You can do this by going to your Profile, open Setting from the menu, tap Account, and select Switch back to the personal account.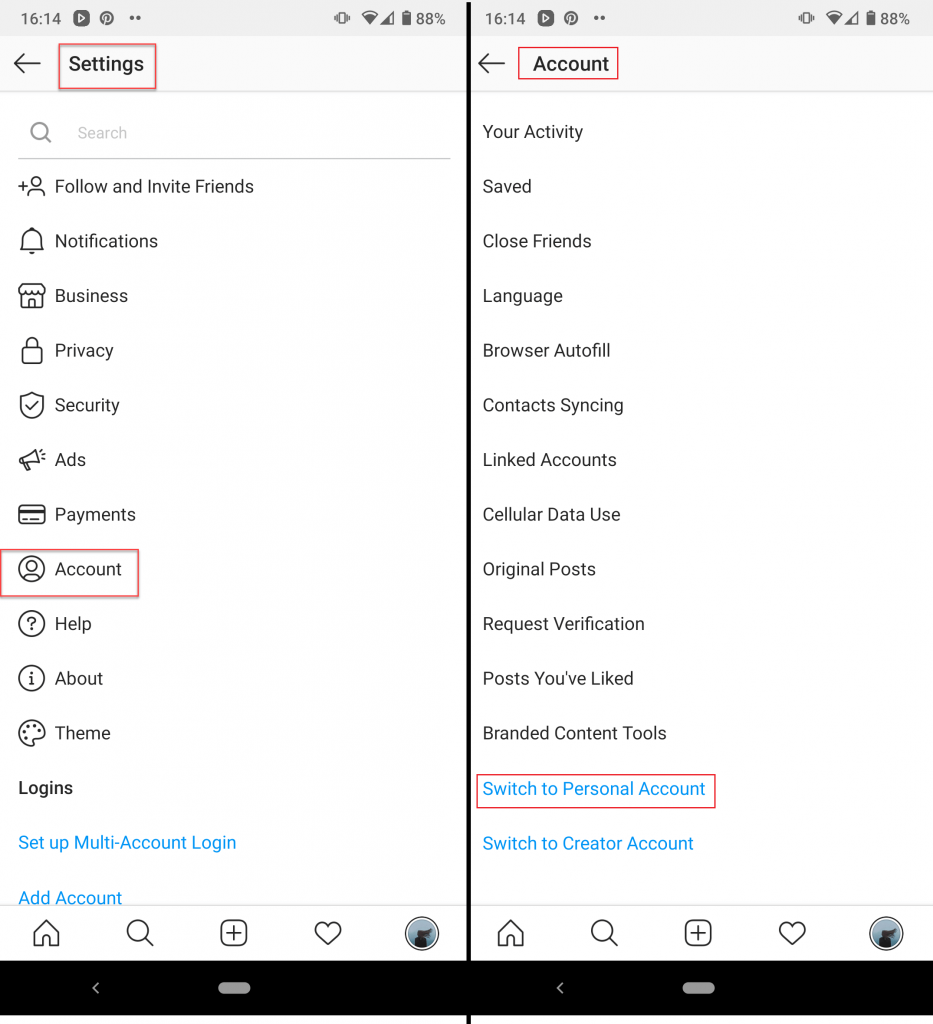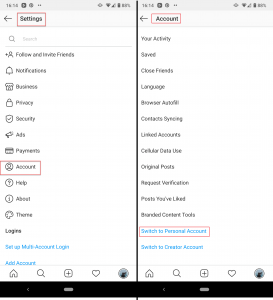 You can return to the business account anytime you want. Before doing anything else, clear the cache of your Instagram app in your phone setting.
1. Make your own shopping page
Don't get disappointed if you can't get the Instagram shop feature after trying all the solutions. You can still have the shop feature by using My.URLs bio service for free!
As you see below, you can add your website's link, add tags to your products, design your favorite landing page, track the visits, and a lot more.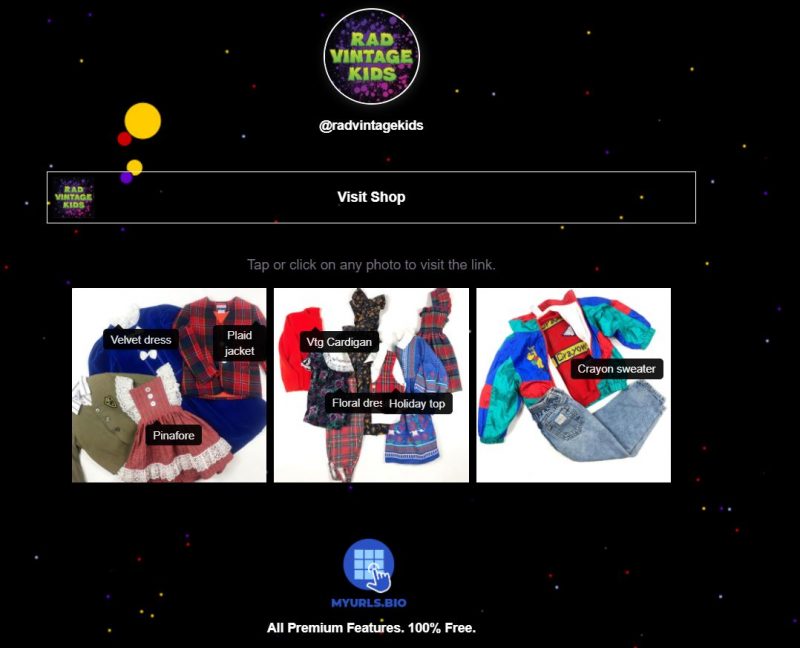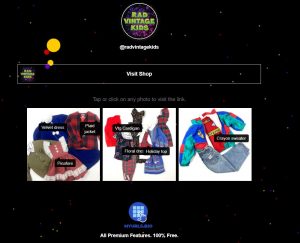 By using My.URLs bio you will have access to features below:
Unlimited links for bio, social buttons, feed and story linking, and request coupon buttons
Email Me button
Tracking (Google Analytics and Facebook Pixel)
Unlimited product tagging to feed posts
Custom contest and reward buttons
CRM
Custom themes
Deep analytics
Just give it a try to drive sales and earn money on Instagram.
If you are still looking for ways to fix the "Your store isn't eligible for Instagram product tagging" error, check the tips below:
2. Report the problem
Sometimes reporting the problem to Instagram might be helpful. Letting them know that you were denied when your store doesn't violate their sales policy has been known to get stores a second look over. It might take up to two weeks for the Instagram team to investigate your problem, so we recommend you to be patient. You can report a problem on Instagram by going to your Profile, tap Setting, tap Help, and select Report a problem. Then follow the on-screen instructions.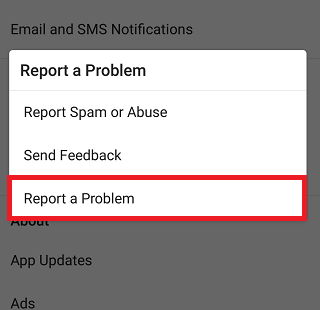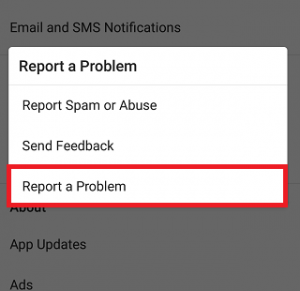 3. Disconnect Instagram and Facebook
Unlink the connection between your Instagram and Facebook on both pages. For Instagram, go to your profile, click on Setting, Account, Linked Accounts, tap Facebook, and disconnect your Facebook page.
For disconnecting your Instagram profile from Facebook: Open your Facebook page on the browser, tap Setting, click on Instagram, and select Disconnect. You also need to remove your Instagram account from the Facebook business manager: Open Business manager, click on Business setting, select Account, and Instagram account and remove your page.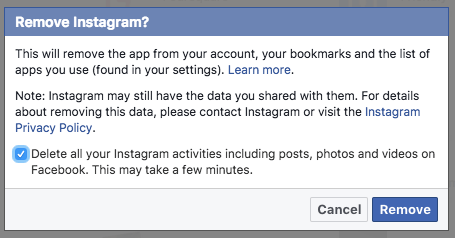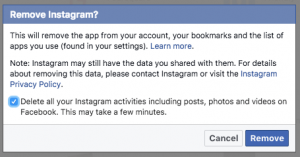 4. Change your Facebook template
Your Facebook default template is general. If you want Instagram to confirm your account and start tagging your products, you must change your template to Shopping. To do this, go to Setting, click on the Edit page from the left menu, Template, and click on Edit, then choose Shopping.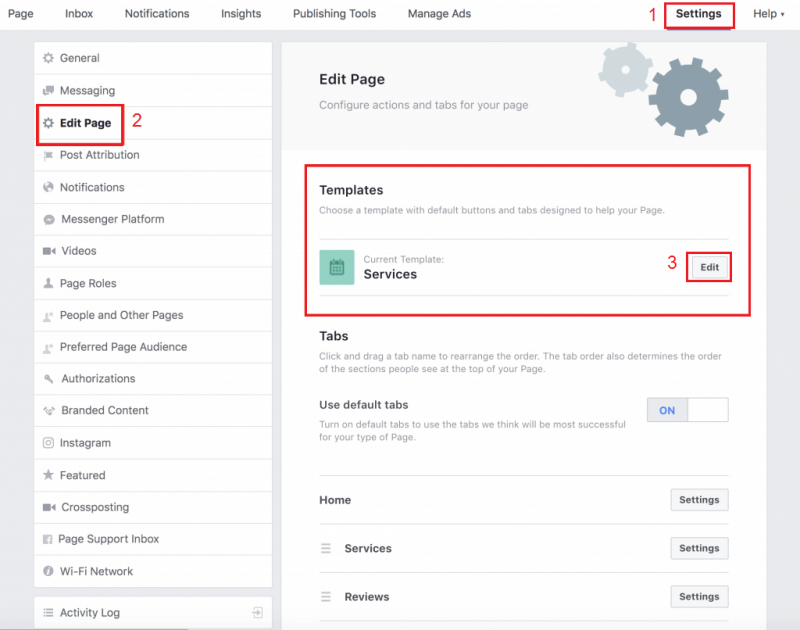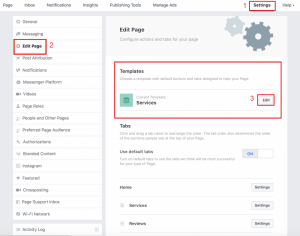 5. Back to the business account
First, delete the Instagram app and reinstall it, then Log back to your Instagram page. After a couple of days, switch back your business account from your profile but, don't reconnect to your Facebook page yet.
6. Create your product catalog on Facebook
Open the business manager and create your catalog manually. To do this, open Business Manager, select Catalog manager, and Create a catalog.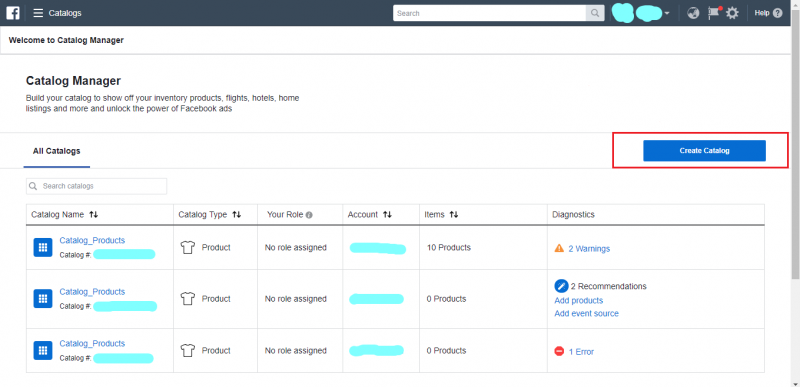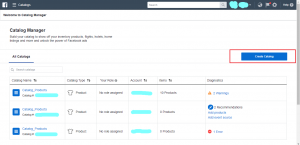 Make sure you select E-commerce as your business category.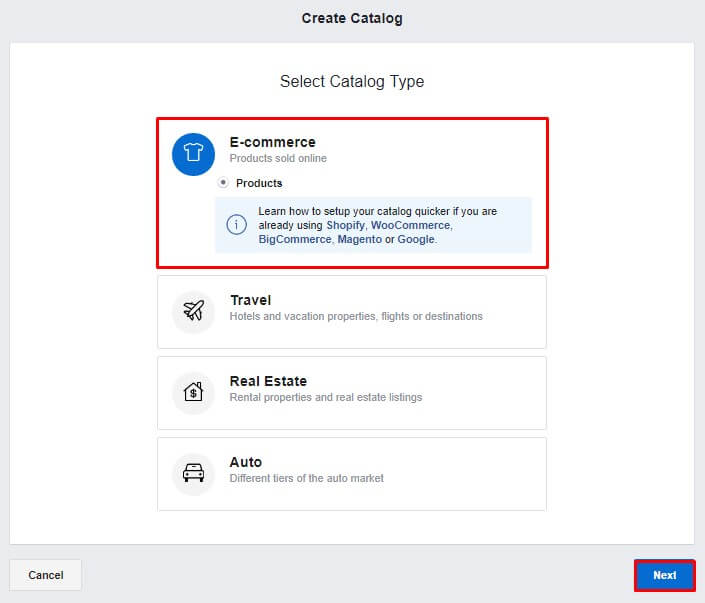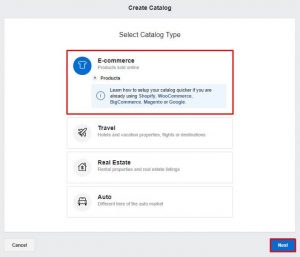 You must at least add nine products in your Facebook shop to be approved for the Instagram product tagging.
7. Set up commerce manager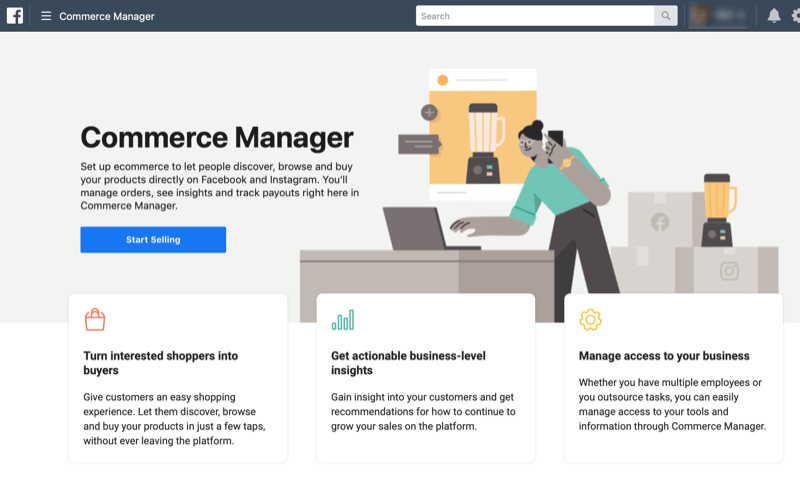 Setting up a Commerce manager for your Facebook account will make Instagram approve your Facebook shop. Just go to the Business Manager, choose Create & manage, select Commerce manager. Facebook will ask you for your business address, bank information, and other important business details.
8. Connecting your Facebook catalog to your Facebook shop
After creating the catalog, you have to connect it to your Facebook shop. Go back to the business manager; by selecting your catalog, you'll go to the Use cases area. Here you can connect your Facebook page to your catalog. You just have to click on the Facebook page shop and give it 5-15 minutes.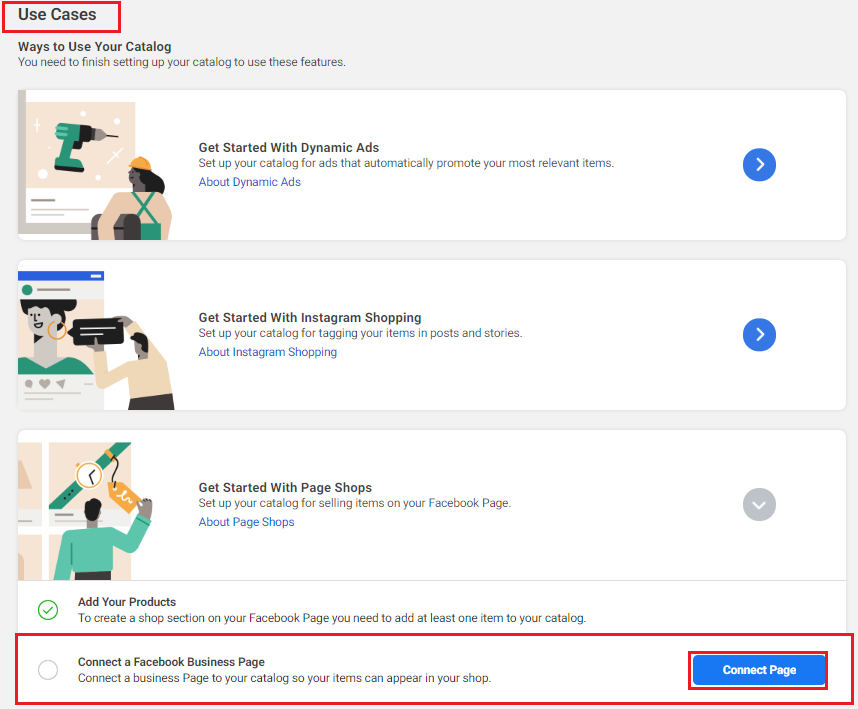 9. Set Shop now button
You need to set a shop now button under your Facebook business page's header before applying for Instagram tagging. Open the Facebook page and click the Add a button and choose " Shop with you". After this, Facebook will ask you: Where would you like this button to send people?. This is important to select the" Shop on your page" option, not the website link.
10. Reconnect your Facebook and Instagram
Now, it's time to reconnect Instagram and Facebook again. Make sure you are using the latest version of the Instagram application. Open the Instagram app and go to your profile, open Setting from the top button, choose Linked accounts, and select Facebook. Make sure you are connected to Facebook correctly by checking the Edit profile section on your Instagram profile. After this, you need to link your accounts via Facebook too. To do this, open your Facebook page on the browser, open Setting, select Instagram from the right menu, and select Connect accounts.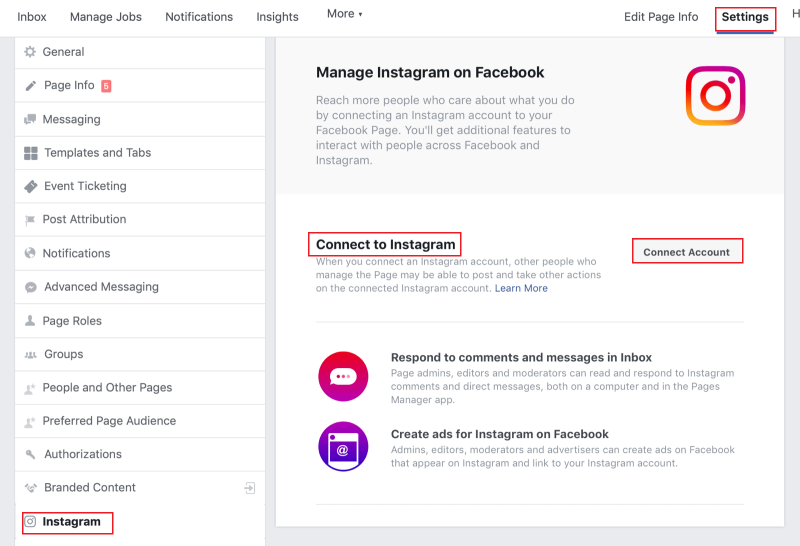 By now, your error must be fixed, and your store is eligible for Instagram product tagging. You can tag your store products on Instagram and lead your customers directly to your website. There is a  managing platform named AiSchedul that will provide you with tools to manage your account better and easier for doing the above tasks.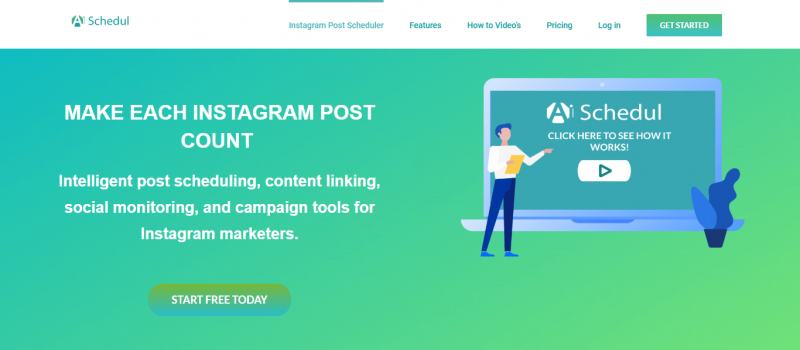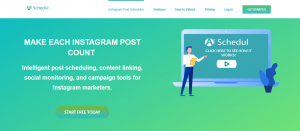 AiSchedul is an Instagram organizer app with many useful features. It helps you schedule your Instagram posts and stories, repost content similar to your page's theme, design posts, stories before publishing, etc. So if you want your Instagram store to attract more customers and grow faster, we suggest you use AiSchedul.
Conclusion
In this article, we showed you how to fix your Instagram product tagging error step by step. Also, we introduced you to one of the best Instagram managing platforms to help you with the above steps and growing your page. Please let us know if this article helped you with your store error in the comment section below.