If you want to grow your Instagram page, you should know that the most significant factor is posting content regularly. The story feature of Instagram released in 2016 and became popular in no time. These days, Instagram stories play an important role in marketing, and according to 99firms, more than 1.7 billion accounts use stories daily! Adding each story makes your page the first accounts on your followers' topbar, so you should look for ways to make the best use of this opportunity. In this article, we are going to talk about the Storrito assistant tool for Instagram stories. We will discuss its strengths and weaknesses, and in the end, we will introduce you to some alternative platforms. So, if you are looking for a tool to assist you with your stories, keep reading.
Don't want to read further? Looking for an Instagram management platform? Hit the following button to try AiSchedul for FREE!
Storrito is a management platform that is designed especially for Instagram stories. In this application, they tried to include every tool that the users may need for designing and publishing their stories. It has a user-friendly interface that won't take much time to learn how to working with it. Moreover, there are some tutorials for using each feature that guides new users in working with them. In the next section, we will talk more about its features.
Storrito Features
This platform is a web application; it means that you can have access via any device. No matter what your device's operating system is, you just need a browser to work with it. This helps many users that face Instagram stopping errors since it won't take any extra storage on your device.
There are many tools in Storrito that can help you in managing your stories. As we mentioned before, it has a simple interface, and you can have access to all of the following features from the sidebar.
Story scheduler

The most practical feature of this platform is the story scheduler. If you want your page to be always on top, you should post stories regularly. But is it as easy as it sounds? Designing stories every day and publishing them at the optimal time can be tiresome, and this is where story schedulers show off. You can design your stories from days or even months before and schedule them to be posted at a specified time.
Many well-known Instagram managing platforms don't provide this feature, and their clients have to use other tools for this task. However, we will introduce you to a more equipped platform in the Alternatives section.
Read more: Top 14 Instagram growth hacks
Hashtags, Stickers, …


Using Storrito, you can add mentions, location tags, stickers, etc. to your stories and design it with them. You can also edit the background, and it has simple photo editing tools too. Storrito's story designer is one of the most equipped ones compared to Instagram management platforms.

Bulk scheduling


Bulk scheduling is another feature of this platform that makes planning your stories a lot easier. You just need to select the photos from the gallery and choose the time. It will schedule them with a minute difference and publish them automatically. Plus, you can add a link for each of them if your page has more than 10,000 followers.
Storrito Pricing
This platform offers three plans, and one of them is free. As you see below, you can just post 10 stories per month in the free plan. The Standard plan that is more suitable for small and medium-sized businesses costs 15$ per month. To be honest, it's not expensive at all, but you should keep in mind that it is just a story manager tool. There are some platforms that not only offer various Instagram managing features but also are more cost-efficient. We will talk about them in the Alternatives section.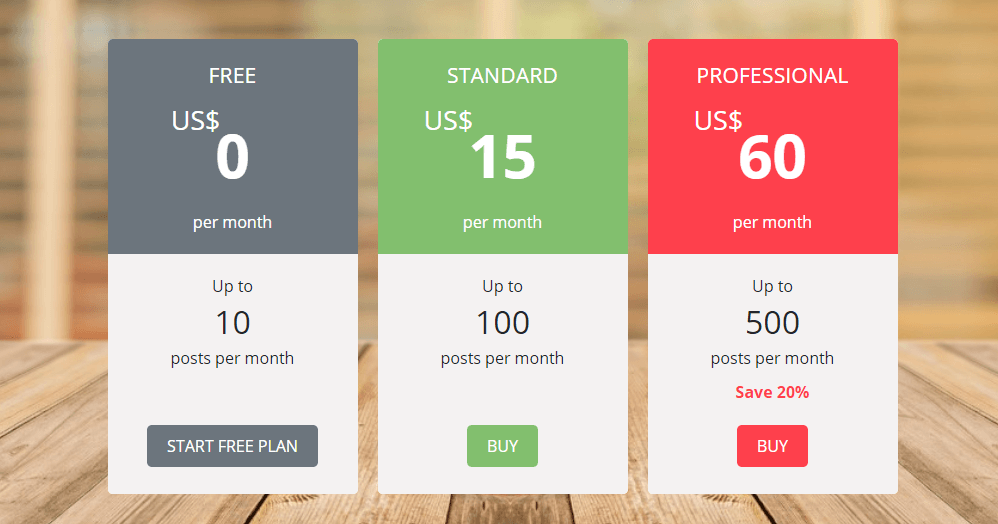 Storrito Reviews
Now that we talked about this platform's features, it is time to see some users' reviews.
Not many features

Although Instagram supports different types of content, this application can just manage stories. All the businesses need similar tools for their Instagram posts too. Moreover, they may need other tools for reposting or holding giveaways. So using this application, they still need to find another platform for their other tasks, and most of the users prefer to have all they want in one package.

Photo editor

Since you can design your stories in this application, it would be better if there were more photo editing tools. Many users still need to use photo editing Softwares even for basic edits. Editing tools such as filters, changing brightness and contrast cant be useful for many users.

Connection problems

Some users faced problems when they wanted to connect their Instagram account to this tool. Although It's not a serious problem and usually gets solved after trying a couple of times, some users find it annoying.
Storrito Alternatives
In previous sections, we mentioned that some alternatives provide more assistant services and also are more cost-efficient. Now we are going to introduce two of these platforms.
You may be interested in: Best Instagram Story Schedulers in 2020
AiSchedul is an Instagram management platform. It provides various tools that can help you in growing your page. Focusing on different aspects of Instagram, it offers features to make tasks automated and less time-consuming. Here, you can see some of these services:
Post and Story scheduling
Organizing automated giveaways
Repost content with a couple of clicks
Design a bio link landing page
Track your mentions
Read more: Clickable link in Instagram bio
As you see, this platform has many helpful tools to assist you in growing your page. Also, it offers a free plan which you can use to get to know the services better.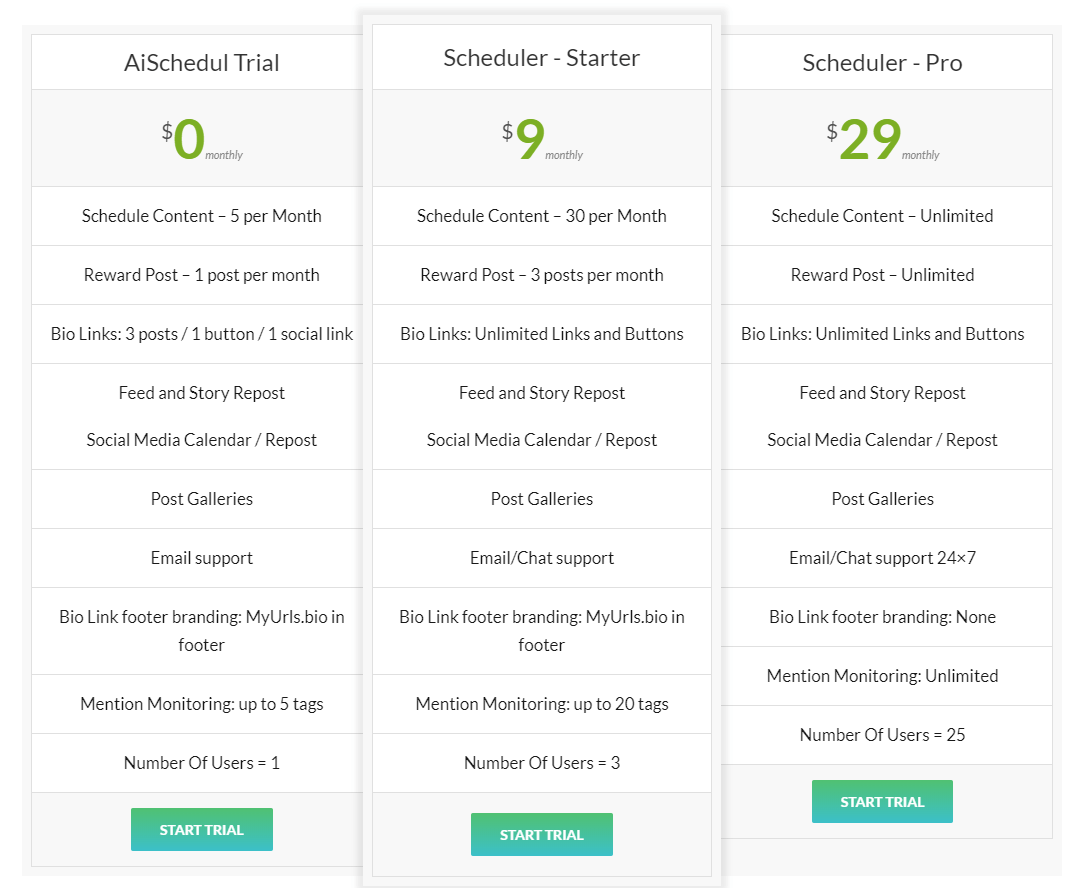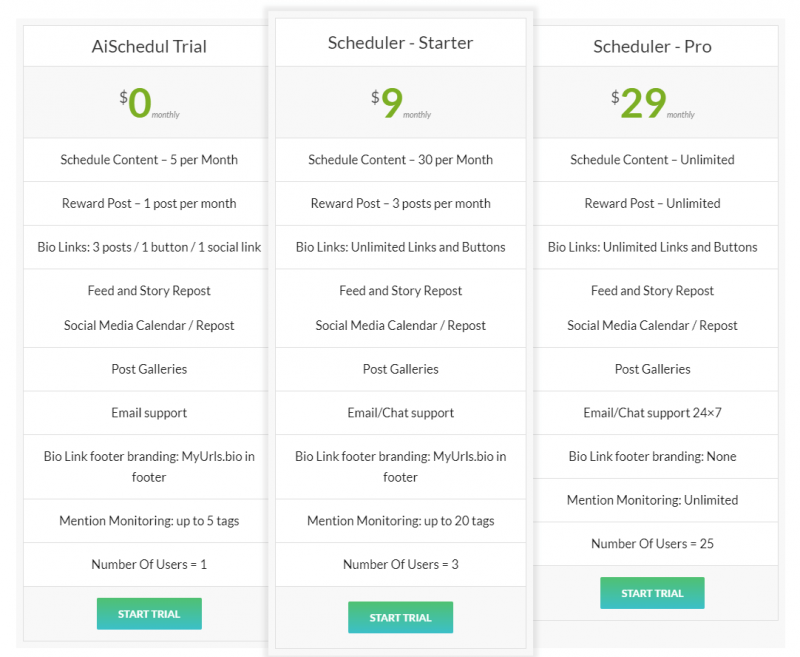 Moreover, even the Pro plan costs only 29$ per month, which is affordable for all the businesses. For trying this platform, hit the button below and use the trial plan for free.
The other platform that you can use to manage your Instagram account is Later. This platform also supports other social networks such as Facebook and Pinterest. It offers great assistant tools too; we are going to mention some of them, and you can always try their free plan to know them more.
Scheduling content
Reposting content
Create bio link landing page
Also, it worth mentioning that you have to install the application on your phone in order to work with this platform.
The plans that Later offers are affordable for different types of businesses and are cost-efficient compared to its competitors.
Read more: Later vs. AiSchedul, which Instagram management platform?
All in All…
We discussed the Storrito Instagram assistant tool in this article and talked about its strengths and weaknesses. Although it doesn't offer many services, it does a great job of what it has. Then, we introduced two alternative platforms that provide more Instagram tools and are affordable for all businesses. We hope you find this article helpful. Share your ideas with us in the comment section.