Nowadays it's rare to see a business that doesn't use schedulers to manage its social media accounts. So it's only natural that finding the best Instagram Scheduler can go a long way to help your business. It will not only help you save time, but will also boost your productivity and help you stay in touch with your followers. But how can you find the right scheduler for your needs?
The best Instagram schedulers share one trait: they are simple to use. There is no point in using a scheduler that is overwhelming to learn or is hard on your eyes. This trait already narrows down our list by a large margin.
However, the best Instagram schedulers in 2021 share noticeable differences in their functionality. In this article, We have tried to analyze each tool according to its features, plans, and pricing. Continue reading to find out.
What is the best Instagram scheduler in 2021?
1- AiSchedul
AiSchedul is a dedicated Instagram Scheduler that combines easy-to-use accessibility with precise effectiveness. In terms of features, pricing, and customer support, AiSchedul is definitely among the best Instagram Schedulers in 2021.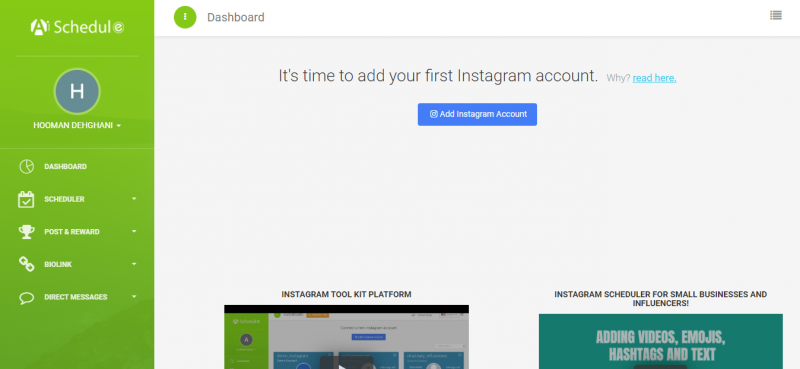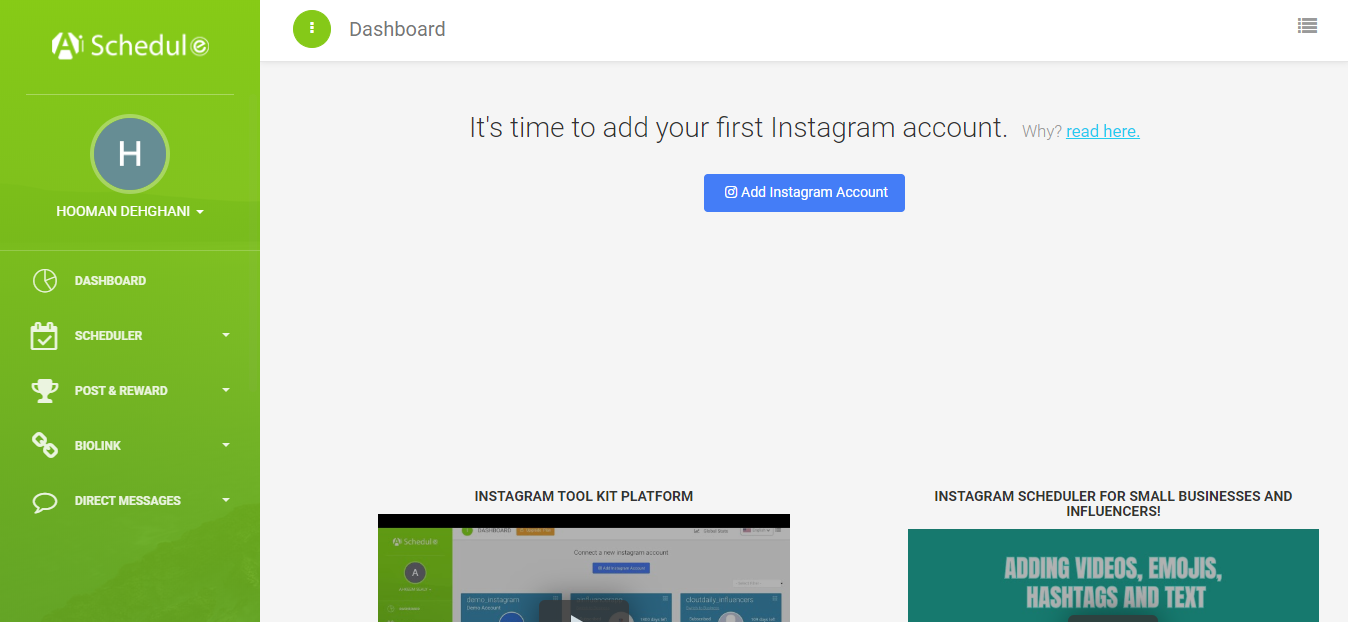 In addition to streamlining your scheduling processes, AiSchedul allows you to run automated reward campaigns, add multiple links to your bio, and download any content from Instagram, including stories. AiSchedul is also one of the few Instagram Schedulers that lets you use a life-long free account. If you want to invest a little more money though, you can use other more advanced plans that let you launch your business to whole new levels. Some of the premium features include automated response to comments, unlimited content scheduling, and dedicated 24/7 support, among many other options.
Price: 0$ – 49$ / Billed Monthly
Free Trial: Yes
Customer Support: Email, Live Chat
2- Hootsuite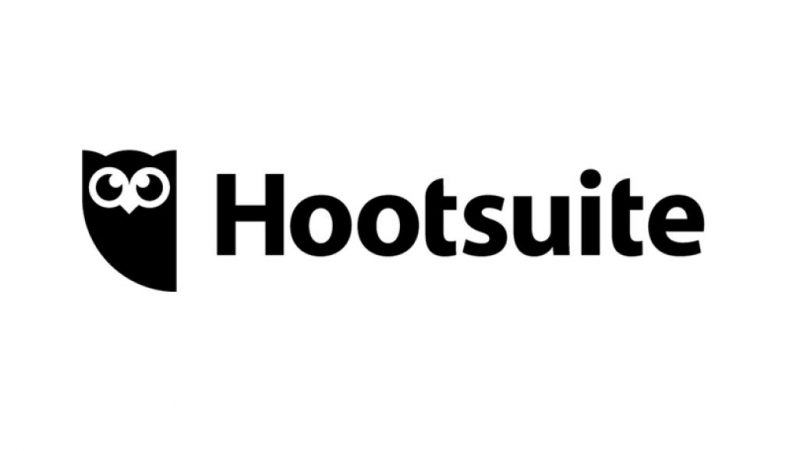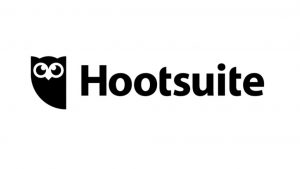 Hootsuite is the most popular choice for people who are looking for an answer to managing all their social media accounts in one place. At the moment Hootsuite supports the 6 most popular social platforms in the market. They include Facebook, Instagram, LinkedIn, Youtube, Twitter, and Pinterest.
Some of the main features of Hoosuite's Instagram scheduler include: post-scheduling, auto replying to comments, content re-posting, and performance analysis of your content. Hootsuite offers four different monthly plans: Professional, Team, Business, and Enterprise. All of the plans allow unlimited post scheduling, but each of them differs in the number of users (for the Hootsuite app) and social media accounts you can have.
Price: 29$ – 599$ / Billed Monthly (you have to contact Hootsuite for a quote if you want to use the Enterprise plan)
Free Trial: Yes
Customer Support: Chat, One on One training (Team and Enterprise Plan)
Read more: Hootsuite vs. AiSchedul- Which one is better to manage your Instagram account?
3- Later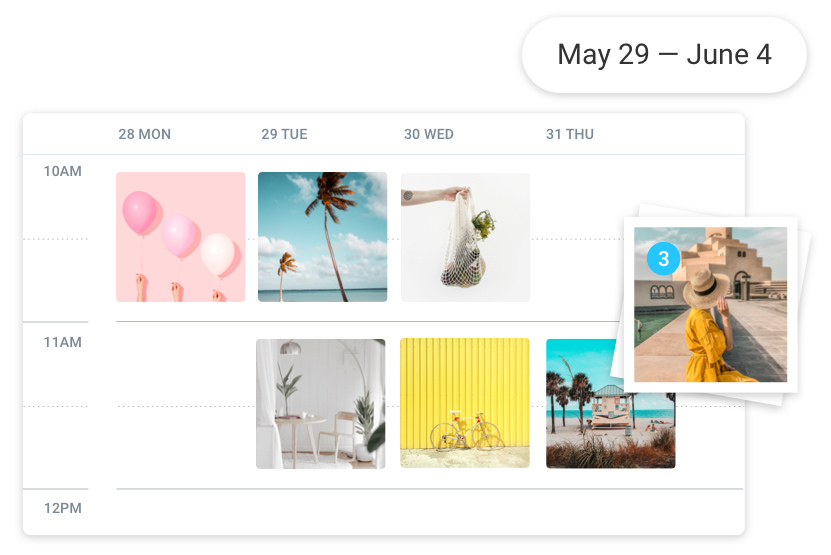 Later is an up-and-coming social media manager that allows you to schedule posts for up to four platforms. Its visually appealing Instagram tool has been rising in popularity in the past year and is currently one of the best Instagram Schedulers in 2021.
In addition to automatic post scheduling, Later offers various other useful services depending on your subscription type. Some of these features include: adding multiple links to your bio, analyzing your overall performance in Instagram, and hashtag suggestions for your posts. Later is one of the few Instagram schedulers that supports a life-long free account. However, If you are looking to unlock Later's full potential, you should consider investing in the premium plan and above.
Price: 0$ – 49$ / Billed Monthly
Free Trial: Yes
Customer Support: Email, In App Messaging
Read more: Later vs. AiSchedul- Which one is better for Streamlining Your Social Media Management?
4- MeetEdgar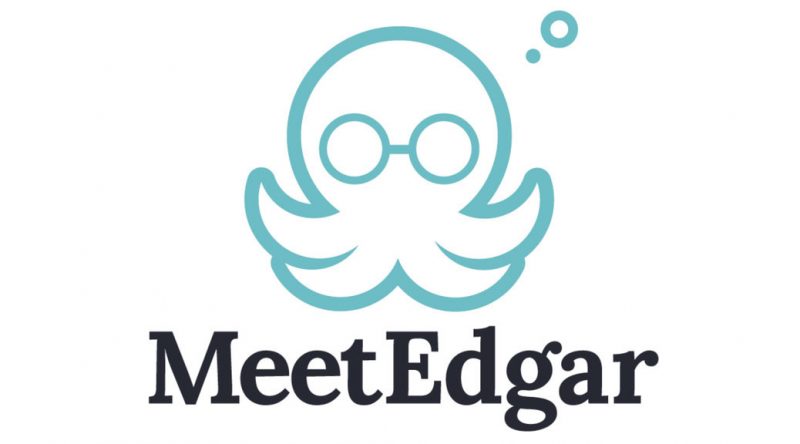 MeetEdgar is unique in comparison to all the other schedulers in this list. Why? MeetEdgar takes automation one step further with its new, interesting caption generator tool. It basically takes a sample of your writing, analyzes it, and generates caption-sized texts to fill out your posts for days to come.
MeetEdgar works with Instagram, Twitter, Facebook, and LinkedIn. In addition to the smart composer tool, investing in a premium MeetEdgar plan gives you access to several other services. Some of them include: content re-posting, video uploading, weekly reports, and managing up to 25 social media accounts at the same time.
Price: 49$ / Billed Monthly
Free Trial: Yes
Customer Support: Email, Chat
Read more: MeetEdgar vs. AiSchedul- Which Instagram scheduler is better for you?
5- Onlypult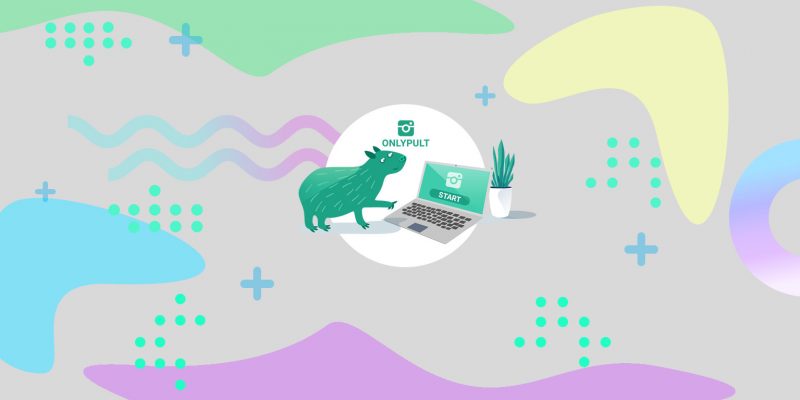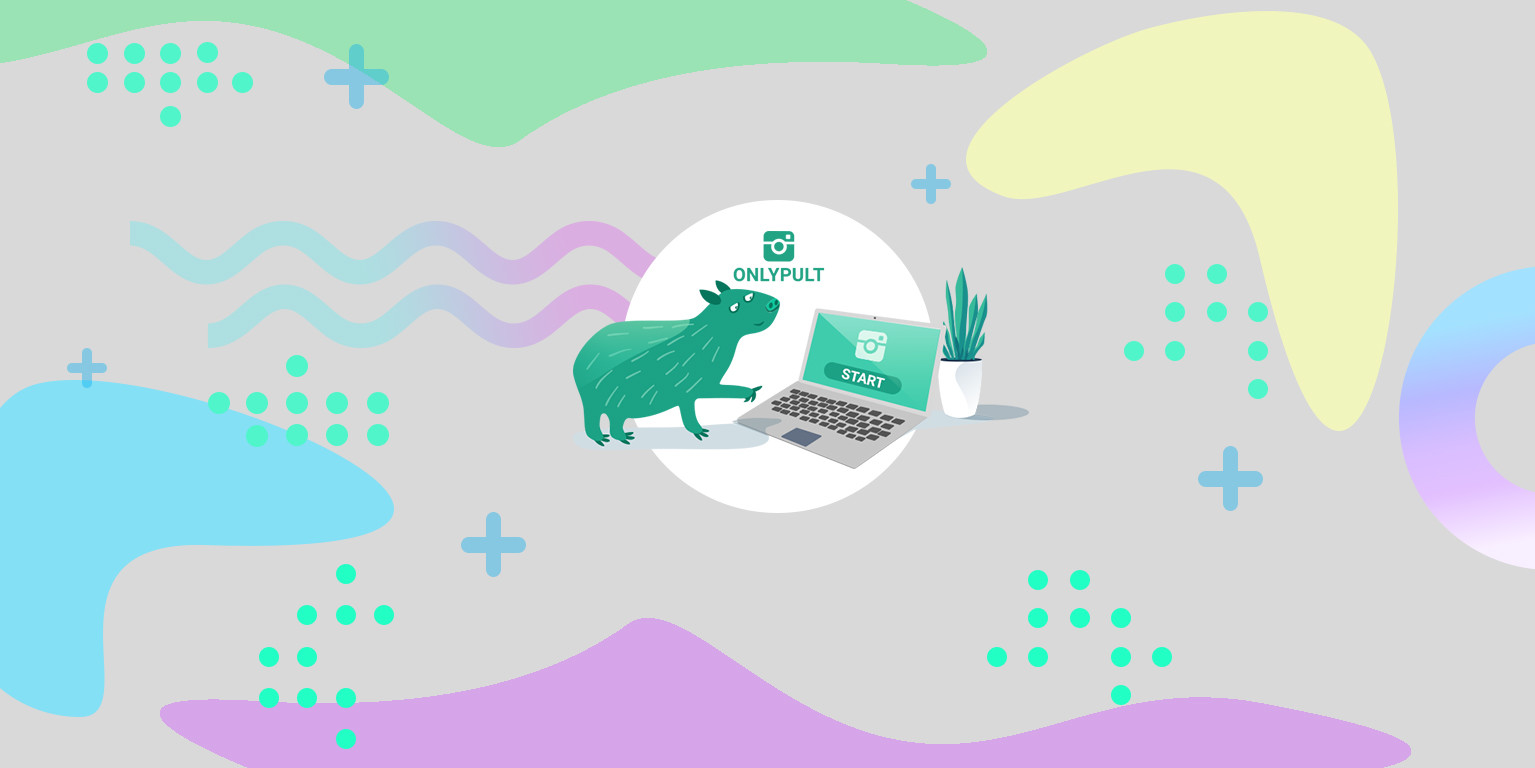 Onlypult is a specialized social media scheduler designed for companies that already employ a SMM (social media manager). Onlypult allows your SMM to manage up to 12 different social platforms without giving him/her direct access to your account. This makes Onlypult ideal for bigger enterprises.
With Onlypult you can schedule posts, analyze your growth, upload videos and photos directly from your PC, and add employees to your account without giving them the account's password. Onlypult offers four different plans with different limitations on the number of managers, users, and accounts.
Price: 10.50$ – 55.30$ / Billed Monthly
Free Trial: Yes
Customer Support: Email, Chat
Read more: Onlypult vs. AiSchedul – Which Instagram Scheduler Is Better?