Surprisingly, many Instagram users are more into viewing stories than posts. That's why you should create and share a stunning story and change the background color on your Instagram story to encourage users to view your stories all the time.
On the other hand, nowadays, you may hardly find an Instagram user who doesn't follow less than 100 users. Therefore, your post might be lost among all the other posts, and you may lose the chance of being seen and getting a high engagement rate.
Instagram stories always stay on top of the feed and give you a second chance to be seen among the crowd.
How to change the background color on Instagram story?
If you are looking for a way to look different and make your followers excited after viewing your stories, then changing stories background color could be one of the tricks to reach your goal!
Let's get into details!
1.First of all, take a photo or add one from your phone's gallery
2.Select the pen tool, which is the first option on the top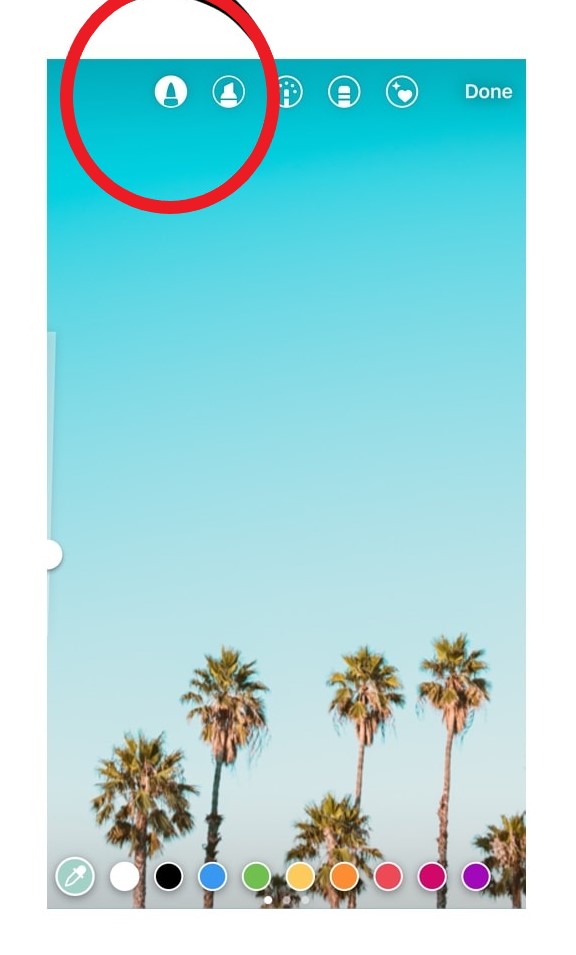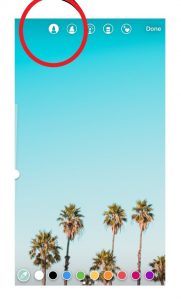 3. Choose a color at the bottom of your screen
4.Next, hold your finger pressed on the screen to fill it with that color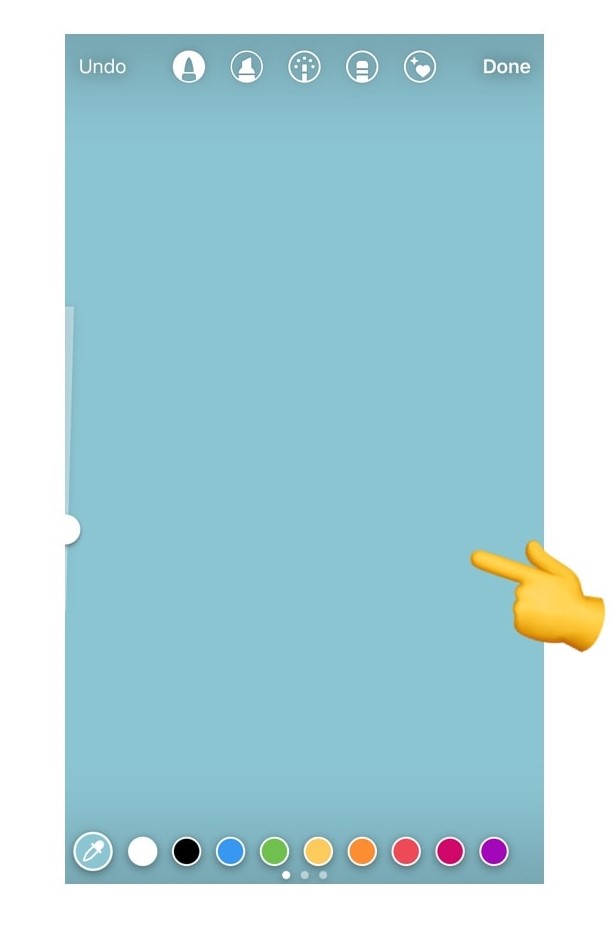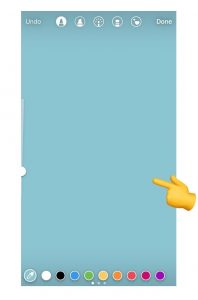 That's it!
How to create a transparent background on Instagram story?
 That's another amazing trick with story tools that help you create an eye-catching story.
1. Add a photo from your phone's library or take one
2.Select the second pen on top (transparent pen tool)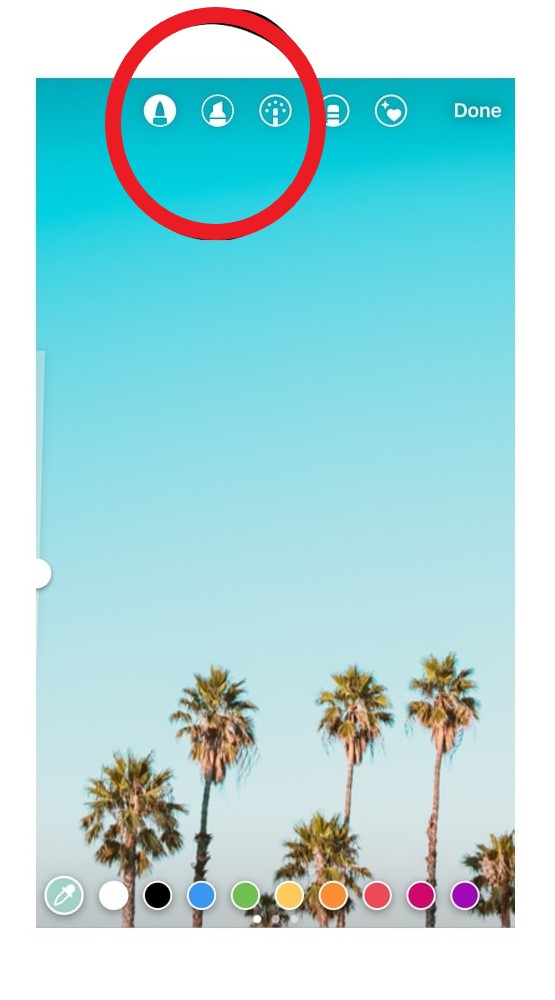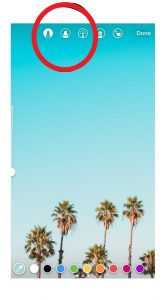 3. Next, choose a color
4. Hold your finger pressed on the screen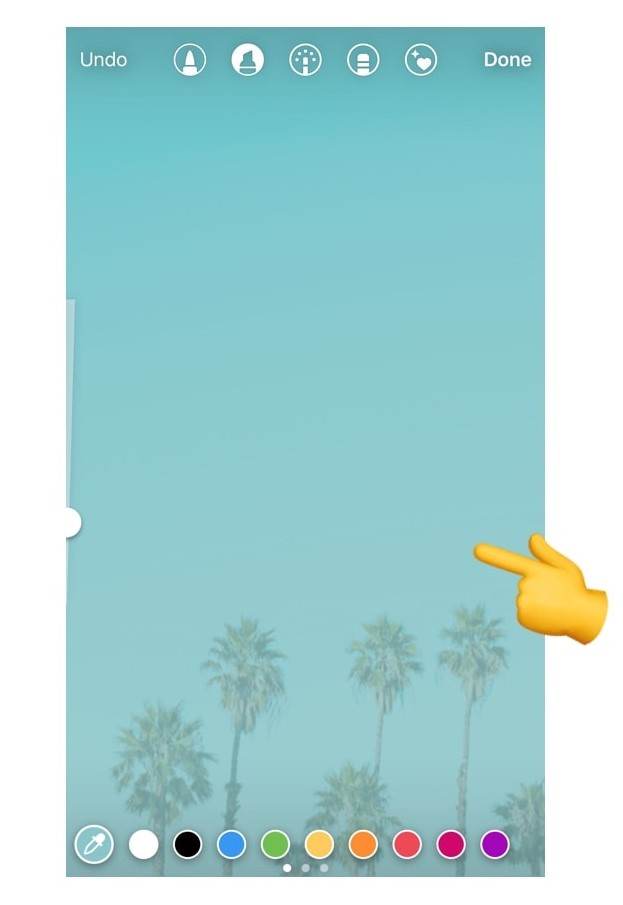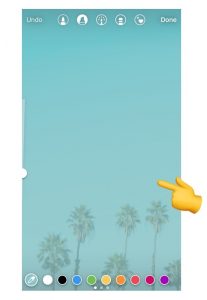 How to change the background color on Instagram story using AiSchedul?
AiSchedul helps you kill two birds with one stone! In other words, you can change the background color, schedule the story, add a link, and more on your Instagram stories.
Let's know more about it!
Change the background color and schedule the story
1.First of all, you should sign up on AiSchedul, which is totally free, and enter its dashboard
2. Add your Instagram account and connect it to AiSchedul's dashboard
3. Next, click on the "Scheduler" tab and click on the "Story" option, as you see below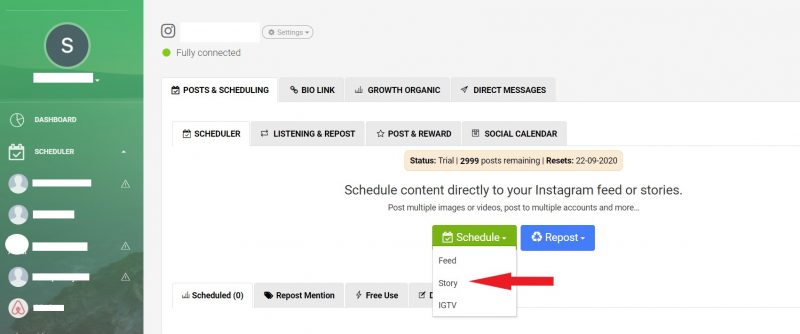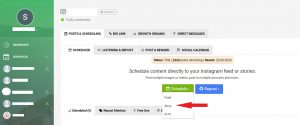 4. Choose a photo by clicking on the plus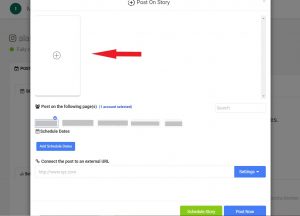 5. By clicking on the "Solid Color," a new tab will be opened on the left part of the screen, which allows you to choose your desired color and select it as the background color. You can also add another image to your story by clicking on the "From Image" button.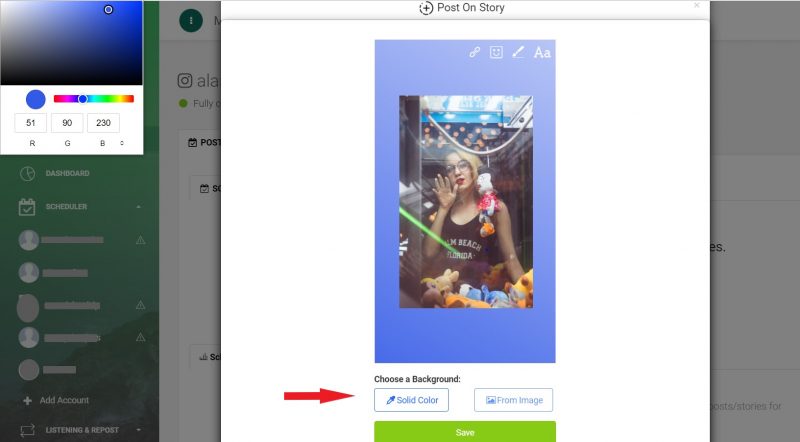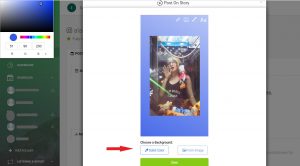 6. Once you are done with changing the solid color, choosing another image from the gallery, adding a sticker, writing text, etc., tap on the "Save" button, select the date, and schedule your story.
You can also publish your story right after editing it by clicking on the "Post Now" button.
AiSchedul discount code
You can use the SAVE10B discount code on your first purchase to get 10% off on all the packages. The code will be expired by the end of 2021.
Repost the story
Another useful feature of AiSchedul is its Repost option, which allows users to repost stories and posts.
After signing up on AiSchedul and connecting your Instagram account, you should click on the "Scheduler" tab, and then click on the "Repost" button and choose the "Story" option.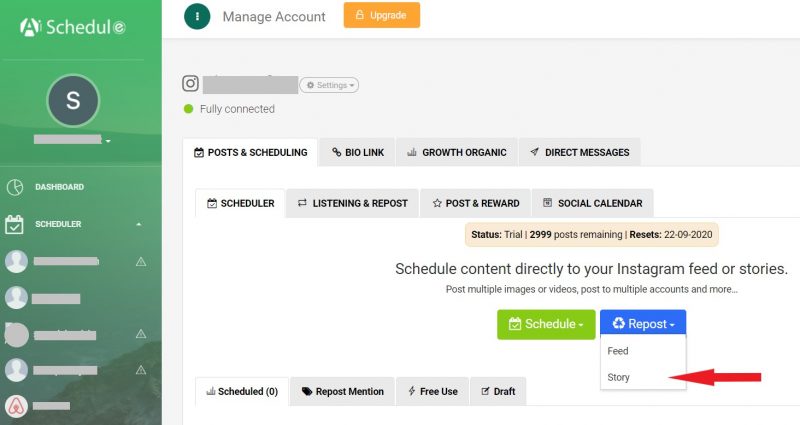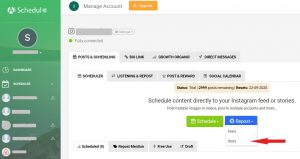 Next, enter an Instagram username to repost their stories.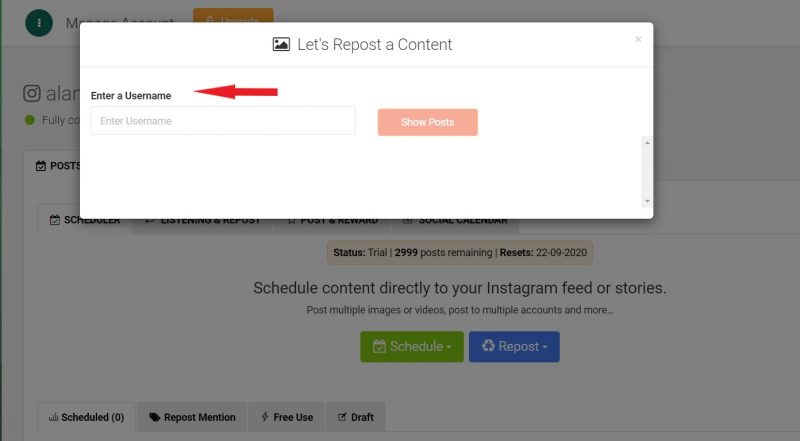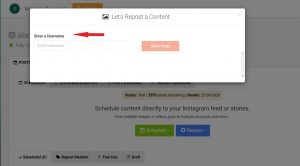 How to make the best of Instagram stories?
Happily, Instagram is one of the best places for brands and businesses to show off their brand's features and highlight them.
However, businesses should keep in mind that wandering on Instagram without having any specific strategy and goal is completely a waste of time!
Actually, using the best of Instagram stories and taking advantage of its features is an effective strategy to help you achieve your business goals.
Curious about the strategy?
Stay tuned!
Engage your customers with Instagram Story Highlights
While stories vanish after 24 hours, the story highlights give you a second chance to keep your stories on your account, meaning that it could attract more users and encourage them to follow you.
Here are some helpful ways to engage your customers with your Instagram story highlights.
Showcase Your Brand

Promote your products

Promote your events

Share all the reviews

Answer your customers' questions

Tips and tutorials

Sales and discounts

Promote your collaboration
Read more in detail: 10 Ways to Engage Your Customers With Instagram Story Highlights
Use the perfect Instagram story size
To avoid the photo crop, you need to learn the perfect Instagram story dimensions. This way, you are likely to get more views and seem like a professional Instagram user.
The best dimensions to share photos and videos on Instagram stories are 1080×1920 pixels, which means your content must have 1080 pixels in width and 1920 pixels in length. This is also known as the aspect ratio of 9:16.
Be creative with Instagram stories
Clearly, users have more options to use on Instagram stories compared with an Instagram post, which is limited to the caption, hashtags, and tags. In other words, Instagram stories provide way more features, including a Poll sticker, Countdown sticker, Question sticker, Emoji Slider, Music features, and more.
The last word
One of the easiest ways to add excitement to your stories and make them eye-catching is changing your story's background color.
Besides, AiSchedul is always there for you to schedule your unique stories and posts and help you grow.
What are your best experiences with Instagram stories? We are all ears to hear from you!