Nowadays, you can hardly find anyone who doesn't use Instagram. Actually, people use Instagram to have fun, meet new people, communicate with their friends and family, make money on Instagram, and more.
You can easily make money on Instagram by learning some tactics and strategies mentioned in the following.
If you are looking for a new way to earn money online, you should try Instagram and do your best to reach your goal.
How many Instagram followers do you need to make money?
Well, having a specific number of followers doesn't guarantee to make money on Instagram.
Actually, you might have seen Instagram accounts with many followers but not many likes and comments on their posts. Therefore, having fake followers or followers who don't interact with your posts can't help you make money on Instagram.
Having organic and real Instagram followers is something that helps you earn money on Instagram. So, one of the key factors in making money on Instagram is getting real Instagram followers organically or with the help of Instagram growth tools.
How to make money on Instagram?
Generally, there are many ways to make money on Instagram, including working as an Instagram influencer, being an affiliate marketer, becoming an entrepreneur, etc. Moreover, by wandering on Instagram's Explore page, you can see several accounts that advertise products or services, people who offer online courses, users who encourage their followers to visit their website, etc. Then some ideas may cross your mind to make money on Instagram.
Moreover, you can take advantage of the tips below to earn money on Instagram.
1. Become an affiliate marketer
Affiliate marketing is a smart way to earn money online. This way, once users purchase a product or service using the link you shared with them, they will get paid.
Since you can't add clickable links on your Instagram posts and are only allowed to add a single link on your bio, it is recommended to use Instagram bio link tools such as My.URLs bio to add several links in one link and create your desired landing page.
To be a successful affiliate marketer, do the following tips:
Choose a niche

Find users to affiliate with them

Share posts and stories about the products
2. Run online courses or sell your own products
If you are skillful in a specific niche, such as cooking, gardening, technology, etc., you can share your knowledge with others, sell on online course platforms and make money.
Besides, if you have physical products and want to sell them online, you shouldn't miss Instagram. Since the number of Instagram users increases every day, you would have the chance to be seen and convert your followers to your customers.
In addition, you should keep in mind that just being on Instagram is not enough. In other words, it is highly recommended to do the following to grab your followers' attention and get new Instagram followers:
Be consistent and share posts and stories every day

Reply to your followers' direct messages

React or reply to the comments on your posts

Have an attractive Instagram bio

Use top and related hashtags

Run an Instagram giveaway

Write attention-grabbing captions

Add locations to your posts

Use call to actions in your captions and bio

Use Instagram Reels and IGTV

Consider a harmony for your feed

Try working with micro-influencers
Pro tip: If you are looking for a way to focus on your online courses or affiliate plan and avoid wasting time on Instagram, it would be best to use an Instagram management tool such as AiSchedul to schedule your posts and stories, monitor accounts, find top Instagram hashtags, send auto direct messages, add multiple links in one link for your Instagram bio, etc.
Moreover, creating shoppable Instagram posts or creating your landing page through Mine.URLs bio helps you redirect your followers to make a purchase.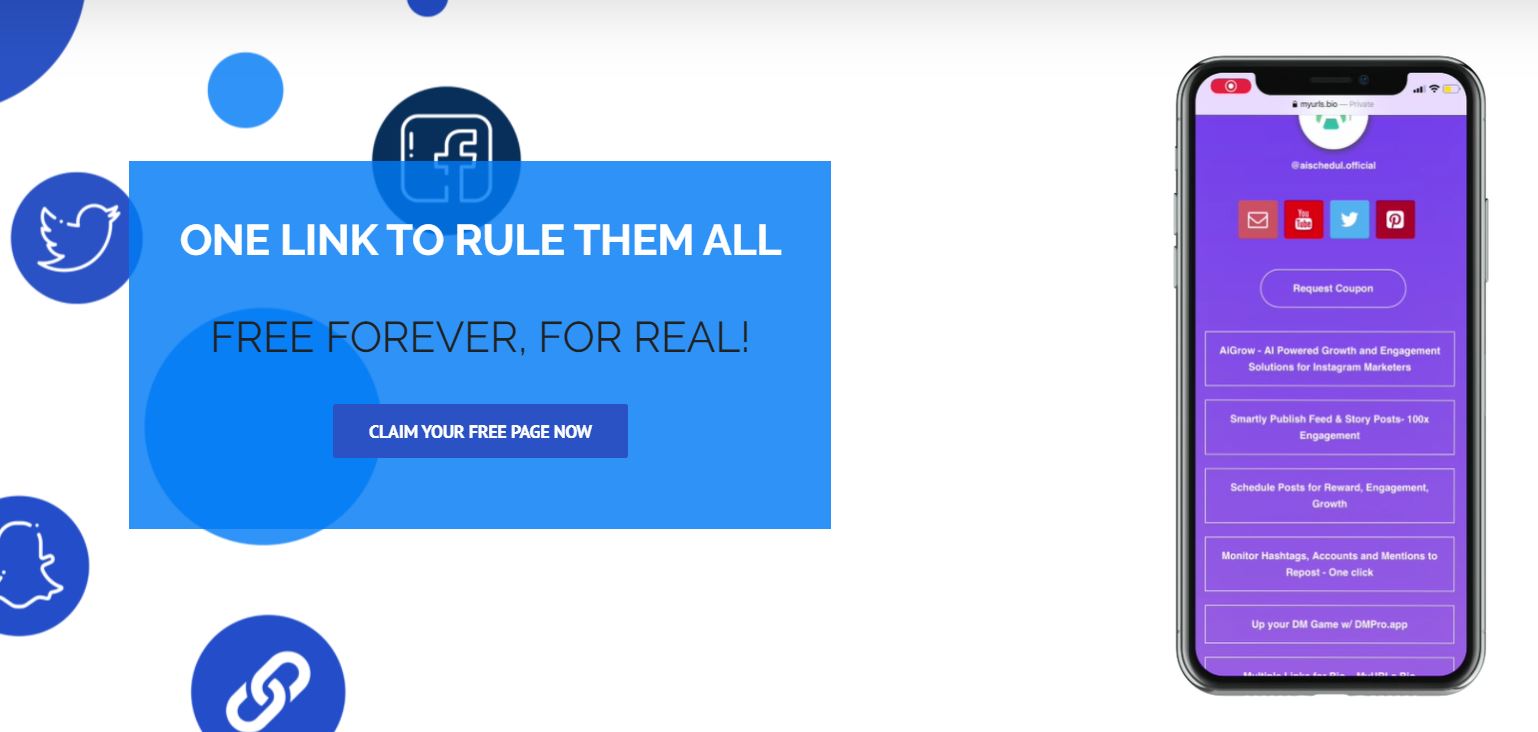 3. Create visual content for sale
Obviously, Instagram is a visual platform, and its users are more likely to get attracted to high-quality and eye-catching photos than low-quality photos.
By sharing attractive photos and having many followers, you would have the chance to get offers from different accounts to share their photos and take an amazing photo in their niche and sell it.
Ways to make money online
Instagram is not the place to make money online; many other ways can definitely help you earn money online. Let's know about them:
Buy and sell domain names

Become a freelancer

Make videos and share them on YouTube

Become an online tutor

Sell your designs online

Review websites, apps, and software

Become a copywriter

Sell your stuff on eBay

Review music for cash

Buy and sell cryptocurrency (There are a few companies that can help you to buy bitcoin cash)

Create and sell stock photos

Get paid to test websites and apps

Write and publish an eBook

Start your own website
To sum up
To make money on Instagram or earn money online, you should clarify your interests and desires and choose one of the mentioned ways.
You can also save your time on Instagram using an Instagram management tool such as AiSchedul. Just give it a try to see the way it can help you.