After unique and appealing content, consistency is the key to Instagram growth. It is kind of hard to remain organized and consistent. For this reason, you are going to need an Instagram scheduler. Planoly is a famous Instagram planner that helps you schedule your posts and stories.
If you want to decide whether or not to subscribe to it, you are in the right place. Because we here provide you with a detailed review of Planoly and what its alternatives are.
Planoly Reviews

Planoly is a very well-known Instagram planner with many features. The tool is one of the few Instagram schedulers that lets you edit and schedule Instagram stories. Many famous Instagram schedulers do not have this feature. Perhaps that is the main reason it became so popular.
Plus, this planner has a hashtag generator inside, and in the app, you can create Instagram hashtags groups for your feed.
This way, you do not need to search each time. Just suffice it to copy and paste the hashtags. Planoly is free but offers paid plans for those who seek more at $7, $15, $23.
However, every tool comes with its pros and cons, so does Planoly. One drawback of Planoly is its poor reviews. This can not be undermined because it means this planner failed to keep the majority of its customers happy. Therefore, there is a great chance that it doesn't please you either.
Reviews Of Planoy On TrustPilot
"

Tag Line OF This Site is "Plan, schedule, post & measure your social media content" Worst Notification Not Update I Used Mobile App And Website is Total Worst Because Monthly Plan Is Not Worthy … and Service Is Also Poor Dot Use This Useless Site"
"

They are fraud and not trusted. not like it."
I really disappointed by their service !!!
Reviews Of Planoly On G2.com
Other than poor reviews, Planoly is incapable of scheduling IGTV. And the last not least disadvantage of Planoly is that you can not schedule IGTV with it.
Alternatives For Planoly
Planoly is a good Instagram scheduler, but as you read before, it has some disadvantages. These disadvantages had us find some good alternative for the tool, mentioning their own disadvantages as well. Read them as well and decide which tool do you prefer.
AiSchedul
AiSchedul is another famous yet free Instagram scheduler similar to Planoly that lets you upload and schedule Instagram stories. Plus, it has the editing tool inside, so with AiSchedul, you do not need any other tool.
This Instagram scheduler also embeds a hashtag generator inside to find you the most searched hashtags with the volume of search. 
Moreover, AiSchedul lets you store hashtags to your dashboard so that later, you can schedule faster.
Do you want to post to schedule the Instagram carousel? Many Instagram schedulers lack this feature, but with AiSchedul, you can upload up to 10 feeds (videos or photos) and schedule them.
Because AiSchedul is a web-based tool, you can manage your IG via any device, PC included. Although, if you prefer working with apps, you can download AiSchedul on Play Store.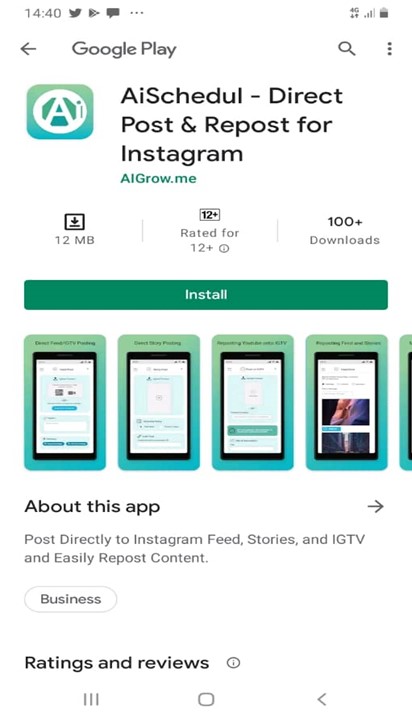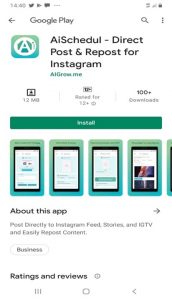 What Are The Merits Of AiSchedul To Planoly? 
As covered earlier, Planoly is incapable of scheduling IGTV. With AiSchedul, you can schedule IGTV videos on the desktop or cellphone. To do so, after you sign up for free and link your IG to the dashboard, click Schedule.
Then upload the video.
Type the title and description.
Find the hashtags.
At last, schedule.
Another merit of AiSchedul is the high reviews it got from the users.

Comparing to the free plan of Planoly, the free plan of AiSchedul has more features and fewer limits. It also offers paid plans at $19 and $49 per month.
Pros aside, AiSchedul has a disadvantage over Planoly. Planoly is a social media scheduler; this is while you can only schedule Instagram feeds with AiSchedul. 
Read AiSchedul Review for further information.
Preview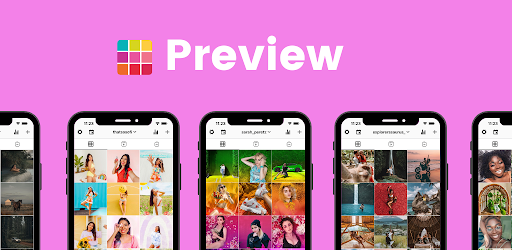 Preview is an Instagram scheduler that allows you to edit and schedule your Instagram posts at a reasonable price. Working with Preview is very easy. To upload your content, all you need to do is to drag and drop.
Preview wants you to create unique Instagram aesthetics. Therefore it provides you with a preview of the scheduled posts to reorder them by dragging and dropping to curate your aesthetics.
As Instagram hashtags are necessary to boost followers, preview provides you with a hashtag generator within the tool.
If you have a whole team working on your account, don't worry. Preview makes that happen.
Another merit of preview is that the app version is available for users who find apps more convenient. However, this planner comes with a disadvantage, and that is the incapability of managing Instagram on PC. Moreover, you can not schedule your stories with it!
Price Of Preview
Preview is so affordable ($6.67 and $12.50 per month)
Postcron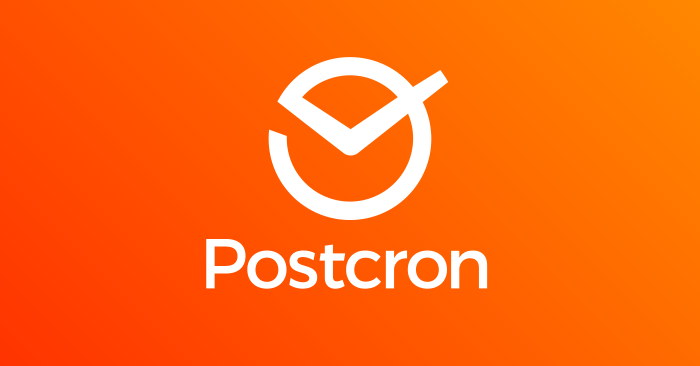 Do you want to upload 1000 posts from Google Sheet or Excel? Use Postcron! 
This Instagram scheduler allows you to watermark your content, therefore it becomes impossible for rivals to repost your feed without mentioning you.
If you want to schedule and upload multiple feeds to one IG post, there is no worry because Postcron is capable of that.
Despite all advantages this IG planner has, it does not offer any free plan for those who are short on budget. It just offers a free trial and the pricing is as given below;
$8 per month 

$24 per month

$59 per month

$169 per month
The other disadvantage of Postcron is the lack of a repost tool within. The repost tool is not only about borrowing content from rivals. It means it is less convenient for your to share the UGC (User Generated Content.)
On the other hand, you can not tag users or add locations to your post. While all the experts suggest, you include locations in Instagram posts because these posts tend to get higher engagement rates and reach.
So if you have a local business, Postcron is not the best Instagram scheduler for you. Maybe that is the reason it did not get high reviews from its users.
Planoly Or Its Alternatives? That's The Question!
This is something you should be deciding for yourself because it roughly depends on your budget and your goal on Instagram. However, we provide you with a summary of the article to make the decision easier for you. We did not include the obvious features such as scheduling posts or having a hashtag generator. Pick one and start the growth today.
| | | | | |
| --- | --- | --- | --- | --- |
| Features | Planoly | AiSchedul | Preview | Postcron |
| Compatible with | Any device | Any device | iPhone | Any device |
| App version | ✔️ | ✔️ | ✔️ | ✔️ |
| Schedule IG Stories | ✔️ | ✔️ | ❌ | ✔️ |
| Schedule IGTV | ❌ | ✔️ | ❌ | ❌ |
| Mention & Location | ✔️ | ✔️ | ✔️ | ❌ |
| Reviews of users | 1.8 out of 5 | 4.9 out of 5 | 4 out of 5 | 2.8 out of 5 |
| Free Plans | ✔️ | ✔️ | ✔️ | ❌ |
| Paid Plans | $7, $15, $23 per month | $19 & $49 per month | $6.67 & 12.50 per month | $8, $24, $59, $169 per month |