Have you run a new business? Don't know what to do to grow your business? No matter how big your company is, or when you start your business, you cannot be successful in your business without having an Instagram account. Instagram is one of the most powerful social media platforms, helping you boost your business and drive more traffic to your business website. In this article, we are going to provide you with the ultimate guide to using Instagram for your business.
Now, Instagram has more than 500 million daily active users, and according to Statista, among them, more than 200 million users visit at least one Business Profile daily. As a result, you shouldn't miss this great opportunity, but you should grab it and use it.
On the other hand, if you do not have enough time to read this article to use our tips to grow your business through the Instagram platform, let AiSchedul be your Instagram management tool. It manages your Instagram account and boosts your business.
The ultimate guide to using Instagram for your business
In what follows, we are going to delve into the important ways to use to get the most out of Instagram for your business. Use these ways and see how your business will progress.   
1.Create a unique profile page
Your Instagram profile page consists of different parts, and each part should introduce your business precisely. Actually, when a customer comes into your Instagram account, your profile page is the first thing that is seen. 
The fact is that not all viewers of your page will become your followers. You should present your business to your followers. How? Keep reading to know.
Choose a correct profile picture
Your profile picture is shown in the search bar. So, it would be best if you choose your profile picture wisely.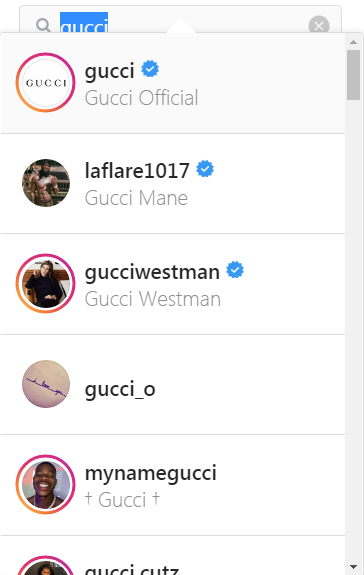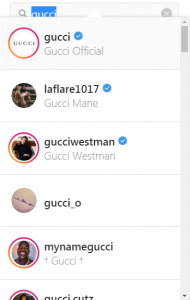 We strictly recommend choosing your brand logo as your Instagram profile because people will remind you of your logo. In this way, you will always stay in their minds. The Instagram company uses its own brand logo as its Instagram profile photo.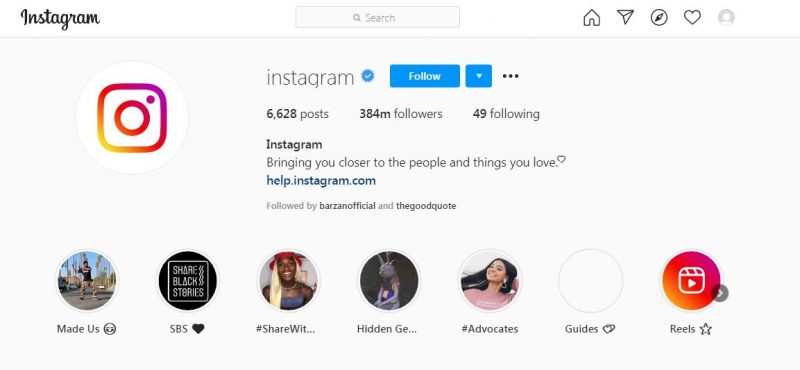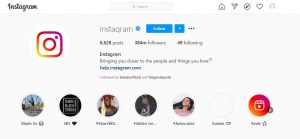 Your Instagram username is the second thing that pops up in your viewers' eyes. To choose the username, we suggest the company name. Indeed, Your Instagram username establishes your brand identity. The more straightforward name you select, the easier it will be to remember. So, people introduce your business to each other.
Make your Instagram bio compelling 
Your Instagram bio should give all information that your viewers need. When a person taps on your Instagram account, he/ she should be able to recognize your business field. On the other hand, your Instagram bio should be so convincing that you will follow you if he/ she is looking for your business field.
You have only 150 characters to convey your message. Use it wisely. Your viewers are searching for a reason to follow you. Your bio could be the best place to bring the best reason.
On the other hand, your Instagram bio is the only place where you can add a clickable link. Actually, this part lets you add your Website link and drive traffic from your Instagram to your Website.  
Do not forget to add this clickable link. This provides you with a great opportunity to boost your business. 
Maintain a Consistent harmony for your Instagram feed 
Each post should not only be good on its own, but it also has harmony in your Instagram feed with other posts. Ultimately, the more your posts are related, the more chance you have to attract customers.
Fanta company follows this principle well.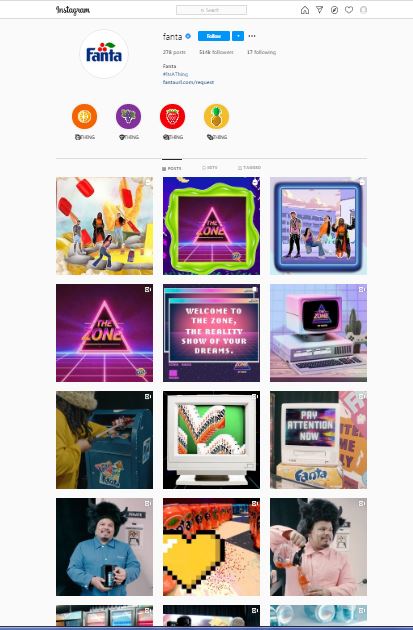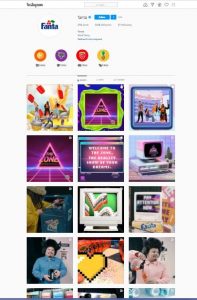 2. Enhance the trust between you and your customers
We urge you to make a strong relationship between you and your followers. You should see each follower as a customer, and try to turn all your followers into your customers. Actually, your customers should trust your business to recommend you to others. But what can you do to build trust? It has an easy solution. Your followers need to know you and your product and business.
For example, they want to know who is behind this business? And how is your personal life? Show them. Use story highlights to say your story. Moreover, you can show where your products come from. 
Reply to your customers' comments. When you respond, you show them that you are not a Bot and you are real and show them they are important. So users feel motivated to keep engaging with your brand.
3. Use hashtags 
Instagram post content is not searchable. Adding hashtags to your posts makes your posts searchable. As a result, your customers can find what they desire more quickly.
Do not underestimate the power of hashtags.
Try to put your hashtags in different buckets, and use them for precise purposes. Based on your target audience and your purpose use the hashtags. You can add 30 hashtags per post on Instagram.
We recommend you to use hashtags related to your business. The more the hashtags are related to your business, the more chance you have to gain target customers.
On the other hand, use the hashtags that do not use a lot. For example, if you run a wedding planning service, #weddings is not a suitable hashtag for your business. Use something more specific. Something like #weddingcake, #weddingdress, or #weddingrings.
4. Work with influencers
One of the best ways to use Instagram for your business is by working with influencers. Influencers play a prominent role, who help you boost your business more quickly. Influencers have numerous followers who trust them and do what they want. 
Undertake the influencer's power, and make sure you do not regret it.  Most people think using influencers' power costs a fortune. Although it's true, it's worth it. They will post about your brand and their followers will see your business. Their followers will check your profile and follow you. As a result, Your business is growing faster.
5. Show your company culture
Company culture is the beliefs and ideas that a company has. In your company culture, you should show your company environment, and let your followers see different parts of your company environment.  Additionally, you can show your audience how to work with you before interviewing with you. 
A good Company Culture not only helps the company show what they want to share, but it also allows employees to feel they are important in their Company's purpose and value. As a result, it helps you build customer trust, and boost your business engagement. 
Google Company shows its company culture as well as possible. 
https://www.instagram.com/p/CGqJ0UZF8T7/?utm_source=ig_web_copy_link
Final thought 
To put it in a nutshell, when you have an Instagram account, you have a basic tool to improve your business. Use the above ways to build a strong relationship with your customers. Creating a unique profile page, and undertaking influencers' power will definitely help you reach your goal more quickly. 
Using all these ways needs a lot of effort and time to achieve the best result. AiSchedul is here to help you and make things easier for you. It manages your Instagram account and boosts your engagement. As a result, just trust it and log in for free.