Managing an Instagram account can be tricky. There are a lot of things to pay attention to constantly. You should know what to post, who to follow, what to like, what to comment, who to block, and so on. As if it's not frustrating enough, you should also make sure that what you post leaves room for interaction with your followers. You should also be smart about the people you have on your following/followers list: identifying fake accounts and people who just unfollowed you right after giving them the following back. This is why there are a large number of apps and extensions out there that will help you manage your Instagram more easily. One of these programs is called Helper Tools for Instagram.
So, What are these Helper Tools for Instagram?
Helper Tools for Instagram is a Chrome extension that helps you analyze different Instagram accounts. The extension is straightforward to use, and it has useful features that you can use freely. Using the Instagram Chrome Extension, you can:
Get a complete list of followers/following your own or another person's account; you can then follow all the people on the list.
Get the total number of likes and comments for a specific Instagram account
Like all the posts on your feed or another person's account
Find the common users between two IG accounts
Mass block/unblock based on a list of usernames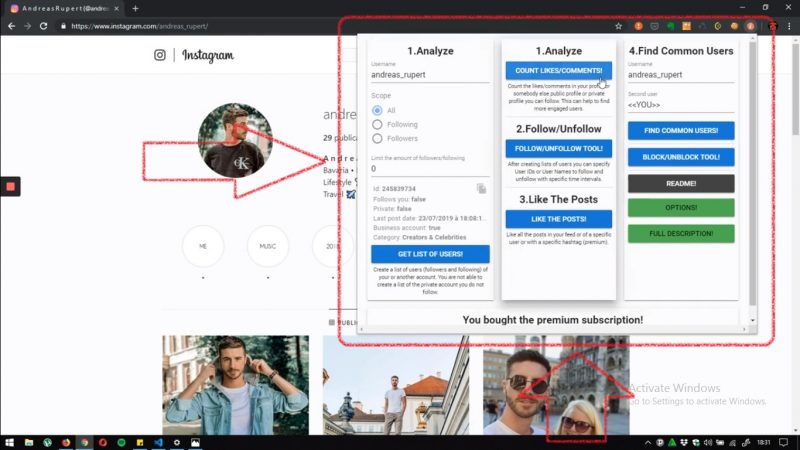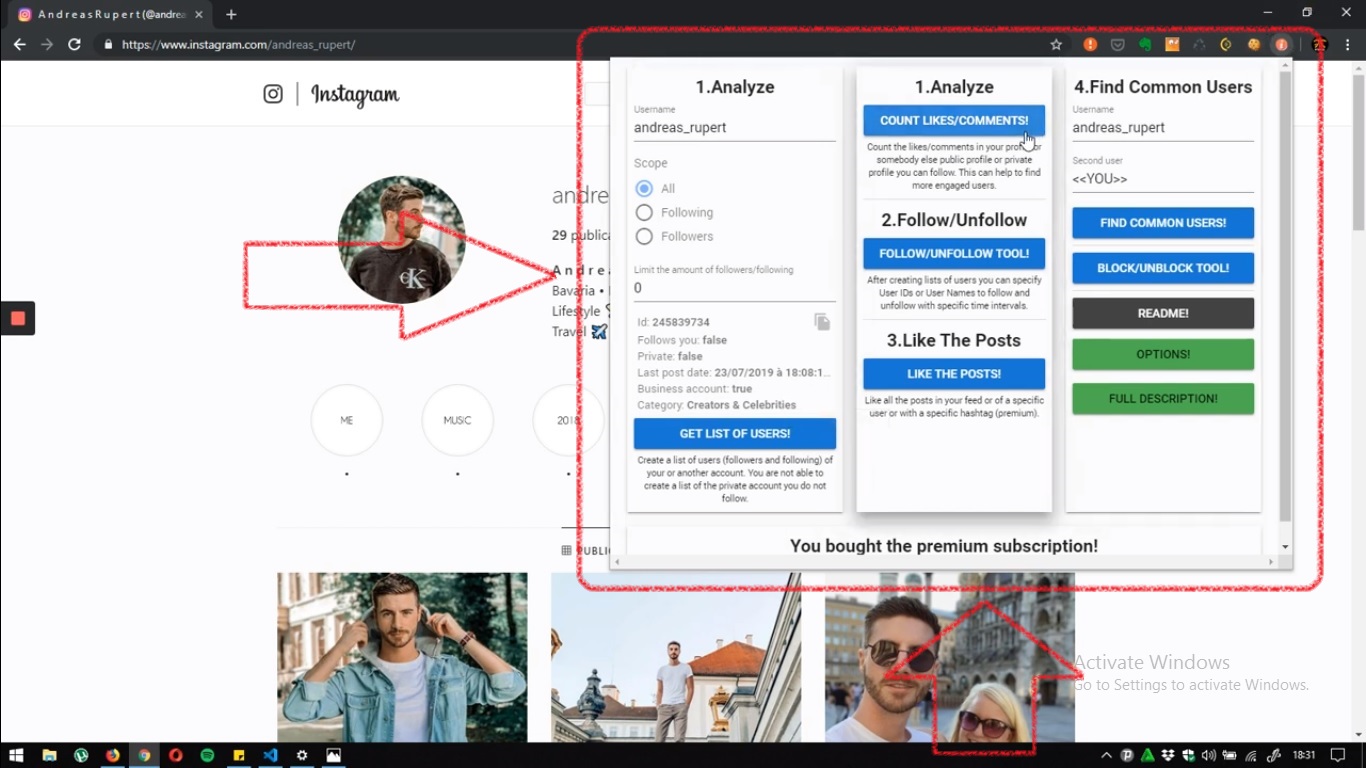 Although you do get free access to the features in the list, if you want to analyze the more influential pages, you will have to subscribe. This means that if you want to get access to the list of followers/following an account with more than 1000 followers+following, you will have to pay. The prices vary based on the service you want and the number of followers+following on the page(s) you want to get information about. For more information about Helper Tools for Instagram and its pricing, click on the link.
What are some alternatives to Helper Tools for Instagram to manage your account?
As we mentioned earlier, there are a lot of extensions and apps that can help you. The services that these tools provide can be different. So, it's up to you to choose which one is the best option for your Instagram goals. Read along to find out more about five extensions and apps that will help you get on top of your Instagram game.
1. AiSchedul: #1 Management Tool for Instagram
Number one on our list is AiSchedul. AiSchedul has everything you will need to manage your Instagram account. And what's more, is that most of those features are free. With AiSchedul, you'll never run out of content ideas. You can achieve these goals by AiSchedul's convenient features that allow you to:
Monitor hashtags, Instagram accounts, and mentions
Repost content from other pages directly to your account
Hold automated contests and giveaways for growing your followers
Get hashtag suggestions for your posts
Design your story and posts from scratch on a desktop-enabled editor
Schedule your posts and let AiSchedul take care of them at your desired time
AiSchedul offers a free trial, so you can engage with it and discover its features for yourself. Click here to sign up for your free account.
2. Everliker: Like Based on Hashtags and More

Next on the list is Everliker. Although it's a Chrome extension like Helper Tools for Instagram, it's one, and only focus is liking on your behalf. Everliker's best quality is that it works exactly like a human. You can define "sleeping times" for it, and it will only like when it's "awake." Moreover, Everliker works in the background, so you can mind your own business when it does all the liking for you. You give it several tags, and it likes random posts from the most recent ones (again, very human-like.) If you'd like to add filters; say location, home feed, or following; you should go premium. Keep in mind, though, that Everliker doesn't offer a refund policy. You can add Everliker to your Chrome using this link.
3. HashtagsforLikes: A Surefire Way to Gain Organic Growth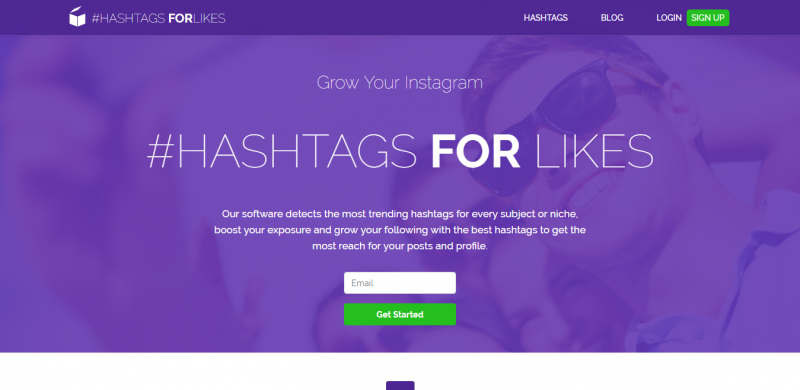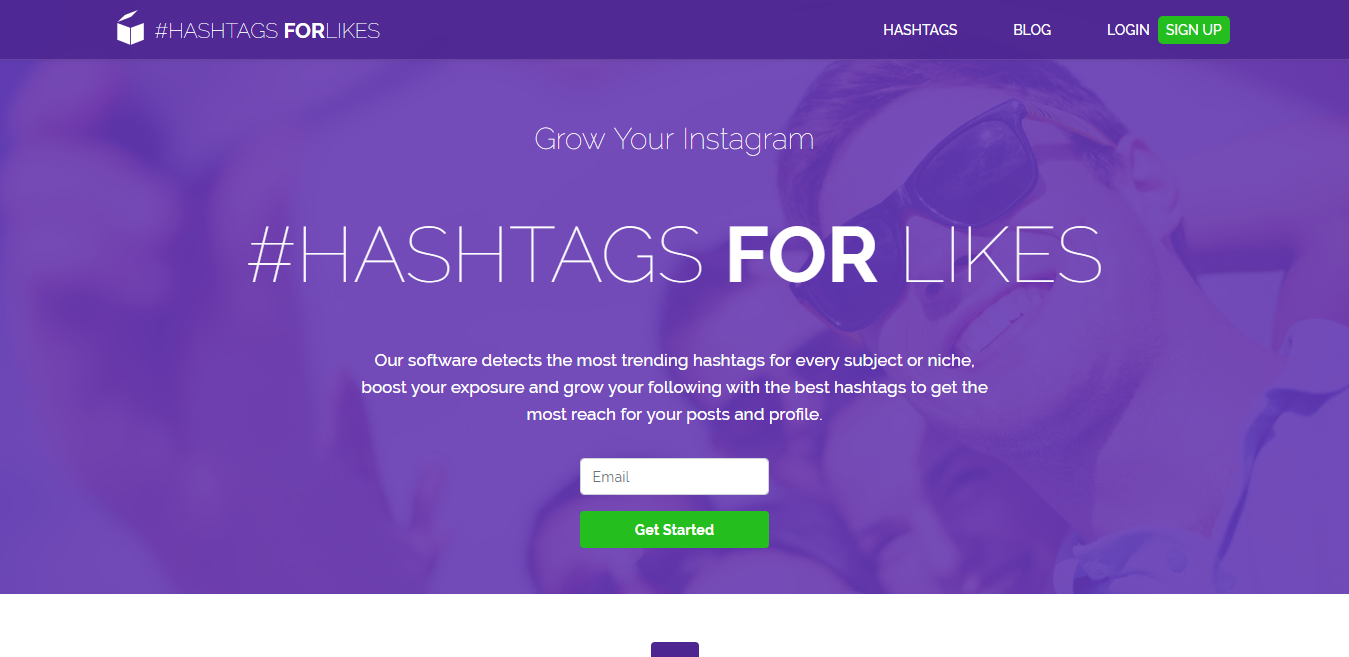 The ultimate goal of HashtagsforLikes is to attract REAL people who are going to engage with your posts later on. Using this managing tool is extremely easy. After you sign up on HashtagsforLikes, you will be given lists of the most popular hashtags. Then, it's your turn to post using those hashtags. This way, more people will see your posts, and many will probably end up following you. It's possible to gain access to HashtagsforLikes' services without going premium. However, if you want to make the most out of this tool, you will have to subscribe. This way, you will get access to more popular hashtags resulting in more growth in your followers. To sign up on HashtagsforLikes, click here.
4. SocialRank: Find and Analyze Your Audience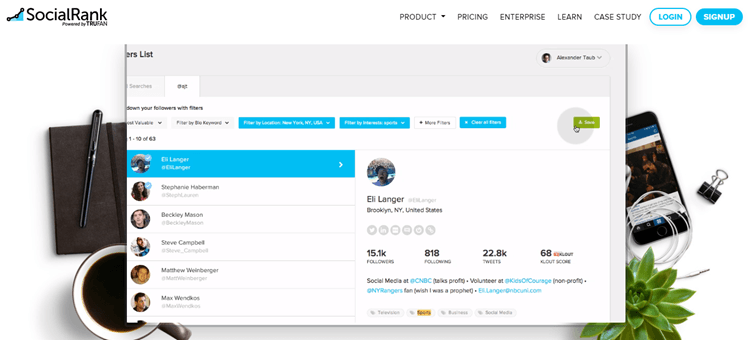 Are you looking for an analyzer to help you to know your audience better? SocialRank is an ideal choice for you that supports both Instagram and Twitter.  It provides you with many tools to give you more information and statistics about your followers.
It offers different filters to categorize your followers through different options. Plus, it provides various reports about your audience that you can save in CSV or PDF format. Using this app, you can find your most influential followers and the most qualified leaders in your field of work.
Click here to sign up on SocialRank and know it better.
5. GrowBot Automator for Instagram: Extension for Fast Growth

The last on our list is a Chrome extension, just like Helper Tools for Instagram and Everliker. However, the big difference between GrowBot Automator and the other two is that it's a bot. It lets you follow all the people related to a specific account. Using this tool, you can closely manage who to unfollow. Moreover, you can choose to like media from your feed or based on a hashtag. The bot comes with a 1-week free trial. After that, you can get another 7 days of a free trial by subscribing. The only thing that you should have in mind is that when using a bot on Instagram, there is always a chance that Instagram might ban your account. However, people at GrowBot have made sure that this bot performs according to Instagram rules. You can add GrowBot Automator to your extensions using this link.