Instagram is all about content.
Content can make or break your Instagram account. High-quality, consistent content receives higher engagement. This in turn results in your posts being shown to more users, and your account gaining traction. On the other hand, poor quality content can result in losing followers and your content being shown less. Unfortunately, generating solid content regularly can be a challenge. That's where social monitoring comes in. 
Social monitoring is one of many tools you can use to keep on top of trends and get content ideas. It has a number of benefits in terms of content generation, including finding content to repost, keeping tabs on UGC, or user-generated content, and monitoring other users for content inspiration.
AiSchedul's social monitoring features are an easy way to keep track of IG competitors and level up your content. Find relevant and interesting content for your Instagram feed or stories. Listen to Hashtags, Instagram Accounts, and Mentions, and save or repost content with a click! 
Here we'll explain how to monitor your competition for content ideas using these tools.
How to use AiSchedul to monitor your competition for content ideas
AiSchedul is one of the best management tools that you can use to reach more audiences. It provides lots of useful features:
Sign up for free on AiSchedul.
Moreover, you can use AiSchedul on any device that you want and you are able to download AiSchedul from PlayStore or just go to the AiSchedul website.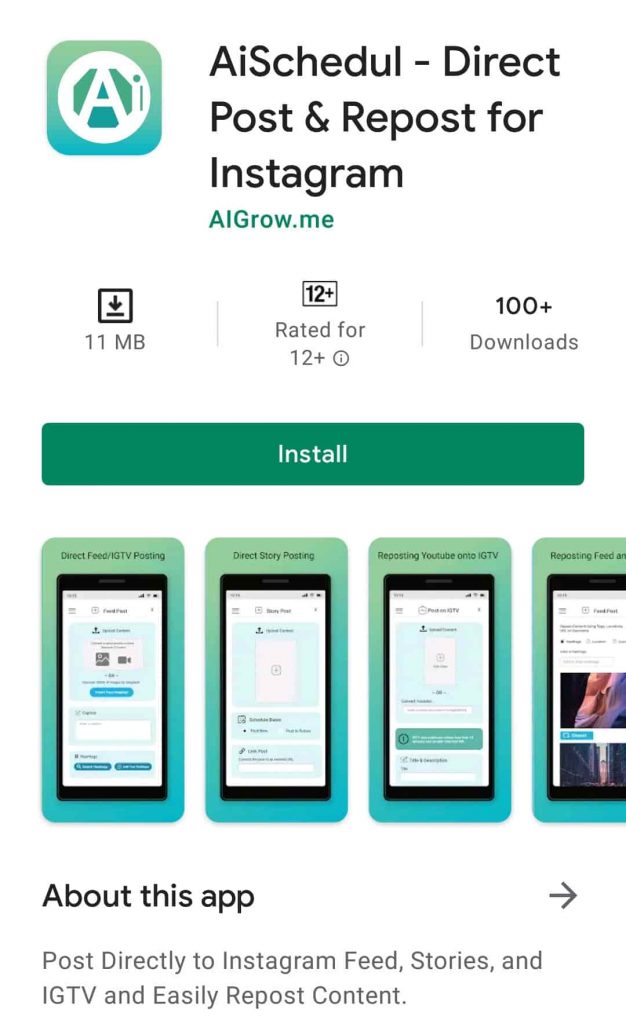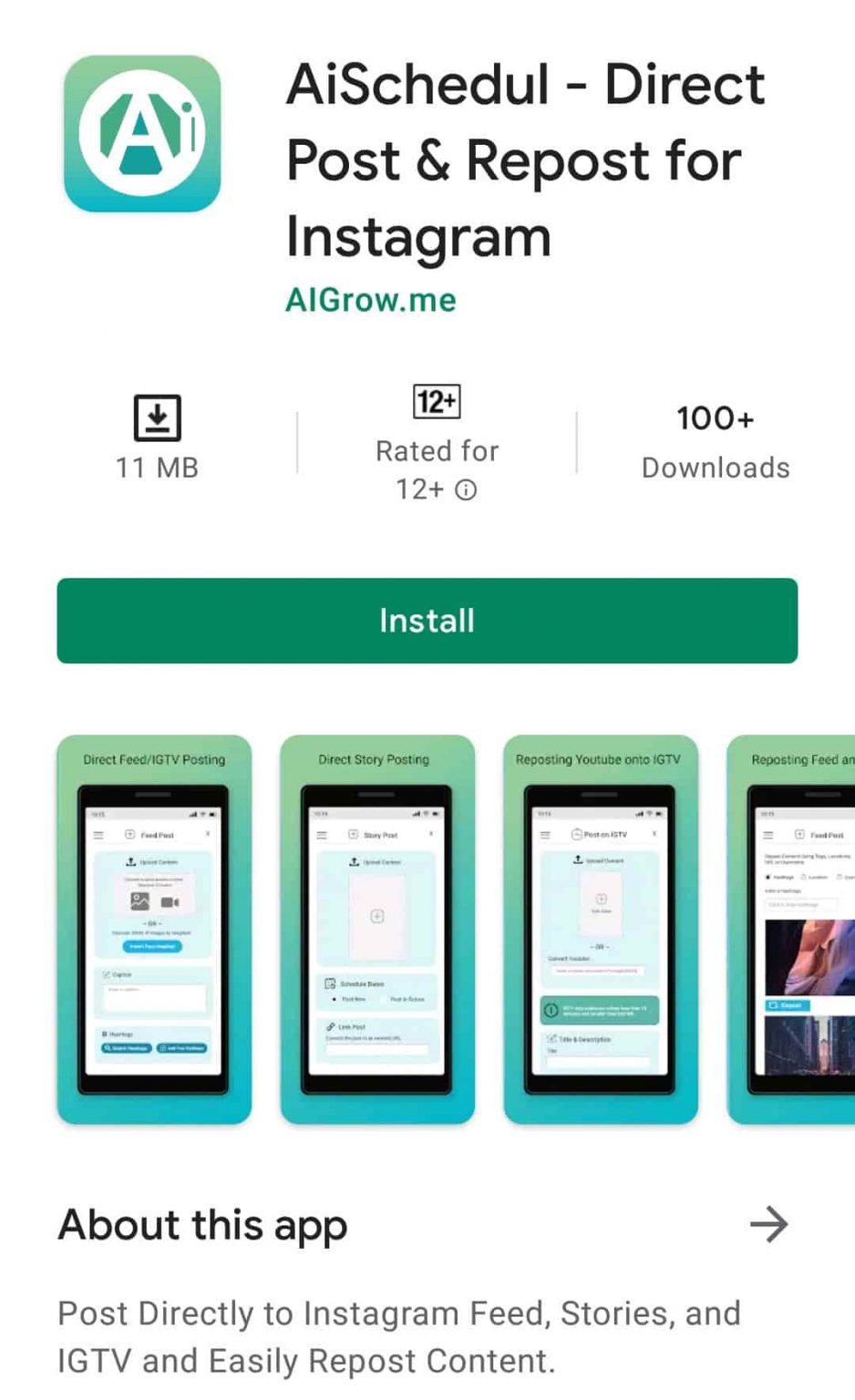 Here is the step-by-step guide to using AiSchedul to monitor your competition for content ideas.
Step 1
First, make sure you've added your Instagram account to your AiSchedul app. Then, head to the Listening and Repost tab under Posts & Scheduling. This is where your social listening tools live. Click on Account Monitoring.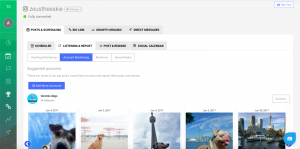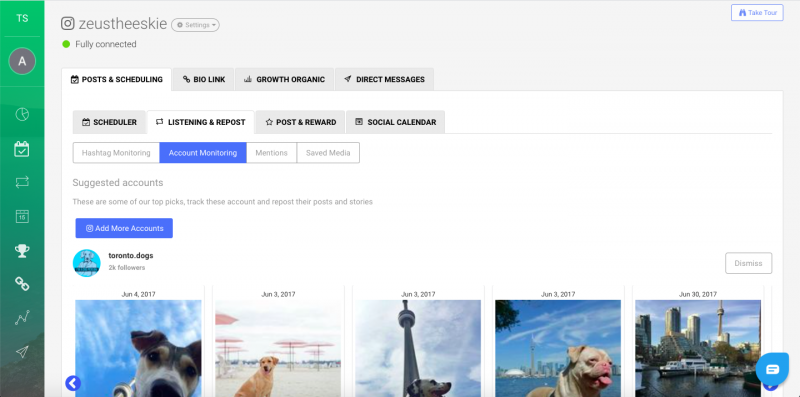 Step 2
Click Add More Accounts to add a competitor you'd like to monitor. Enter an IG handle or keyword in the box that pops up, and select the account you want to monitor. Click Start Tracking to begin. 
Repeat these steps for a few competitor accounts.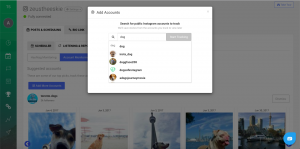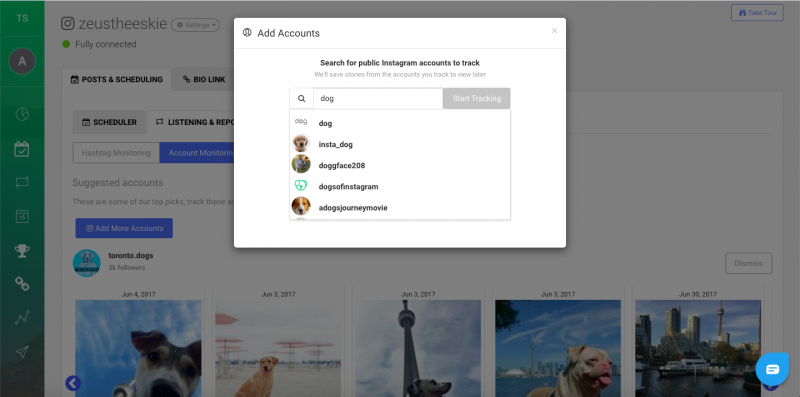 Step 3
You can view the latest posts of the accounts you're tracking on the Accounts Monitoring page at any time. Get inspired by influencer and competitor content, and keep tabs on the latest trends. Click Repost to add any post to your feed or Story using our powerful Scheduler, or save a post to look at later. We'll even send an alert via email letting you know when there's new content to review. You'll always be in the know, and have fresh content ideas on tap.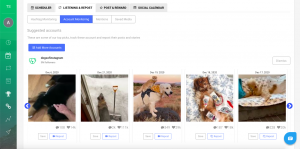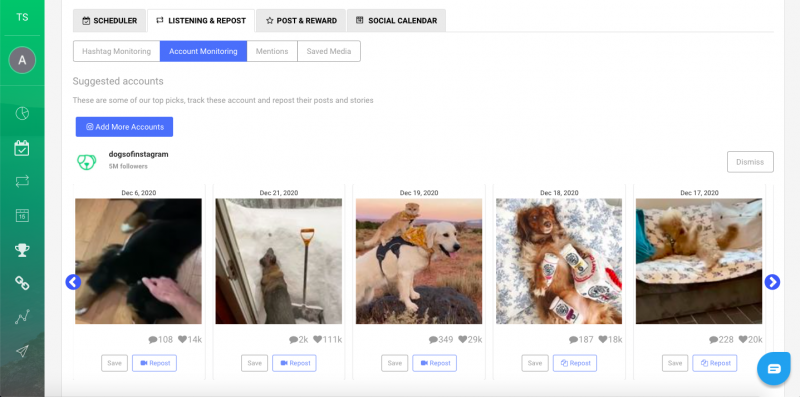 Social listening is an easy way to stay ahead of the competition and keep your content fresh. AiSchedul's social monitoring features make it easy. Sign up for free on AiSchedul now.