Do you need to edit Instagram post that you have just shared? 
Well, you are not alone. Many users feel the same after publishing a post. They, for example, wish they had tagged someone, added a location, or simply realize there is a mistake in their caption. 
Anyway, Instagram has a solution to fix this issue as much as possible. 
In this article, we will discuss how you can edit Instagram post after posting it. 
How to edit Instagram post after posting?

  
To answer "How to edit Instagram posts after posting", we should consider which type of post on your profile do you wish to edit after posting it. It could be an image, a video, a carousel post, an IGTV published on your feed, a story, or your highlights that are not shared on your feed. 
How to edit Instagram post after posting on your feed?
This one is pretty easy. All you need to do is to open the post you wish to edit and follow this step-by-step guide. 
Step #1 – Tap the three-dot button on your post to open the menu.
Step #2 – Next, tap "edit". You can add location, tag people, edit alt text or the caption.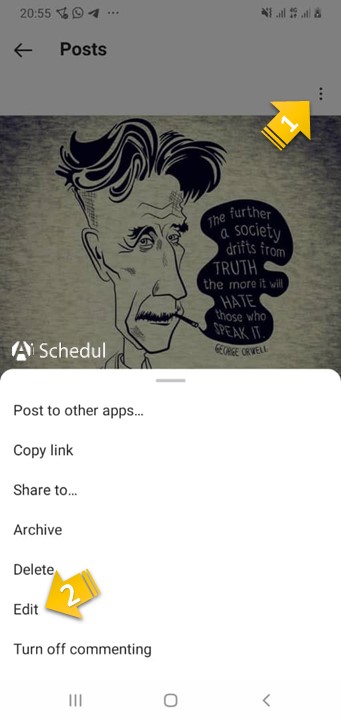 Step #3 – Tap "done" if you are on iPhone and the blue tick on Android.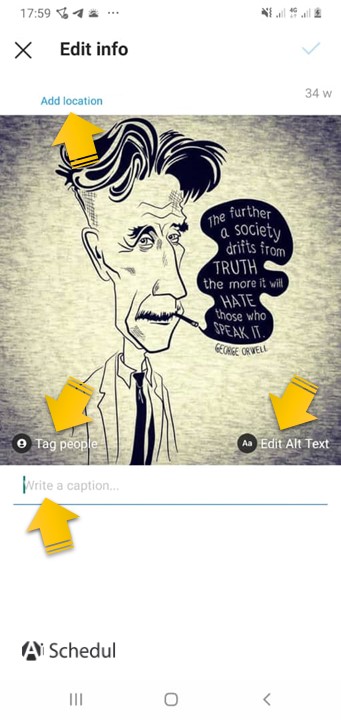 Keep in mind that you won't be able to switch the photo or video you have posted. In that case, the only thing you can do is delete the post. To delete a post on your Instagram feed, you follow the same procedure to open the menu but tap the "delete" button instead of "edit."  
How to edit Instagram post after posting on the story?  
Instagram stories are the posts that remain on your profile for 24 hours. Although you cannot edit stories, you can save them in your highlights for as long as you wish, or delete them instantly. 
Moreover, highlights can work as a library that categorizes your stories and boosts your Instagram profile's aesthetics. Here is how to create a highlight. 
Step #1 – Go to your profile and tap the "+" icon. Then, choose "story."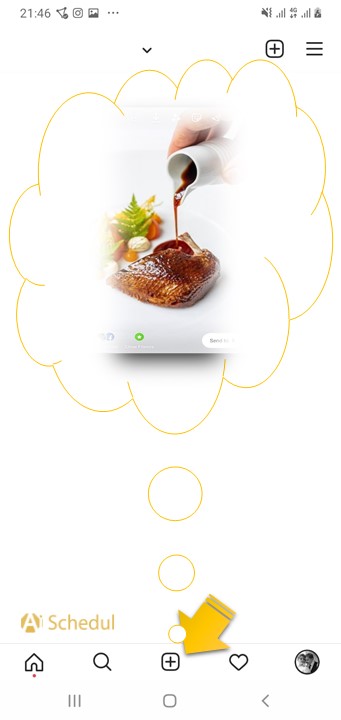 Step #2 – Next, choose a photo or video, and tap share to your story. There is an option that you can also share to a highlight. If you haven't created any highlights yet, you can make a new one.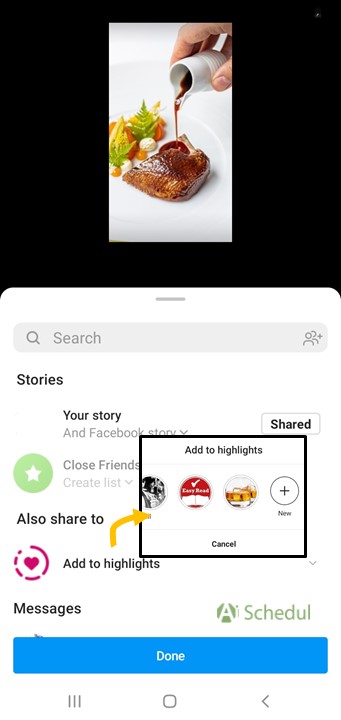 How to edit Instagram highlights?
You might decide to change the cover photo of a highlight, edit its name, and remove or add a story to it. The following instructions show you how. 
Step #1 – Open the highlight you wish to edit and tap "more" at the right bottom of your screen.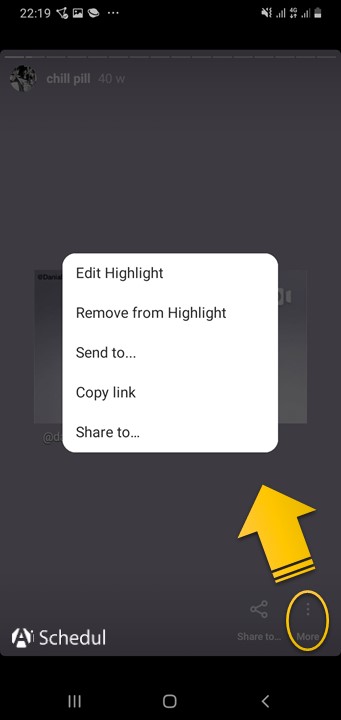 Step #2 – Finally, tap "edit highlight". Once you are done, tap the blue tick on Android or "done" on iPhone.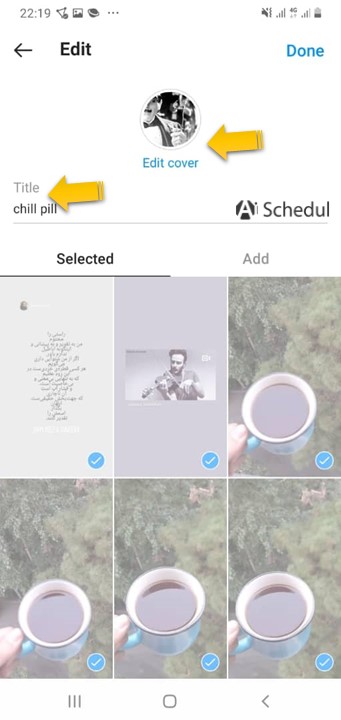 How to plan your posts in advance?
You may think how efficient it could be if you were able to plan your posts in advance. Less need to edit your posts later, and more time to prepare good-quality content. 
Well, the good news is that it is possible with AiSchedul. AiSchedul is a reliable management tool that many brands and creators would rather use these days to improve their performance on your profile. 
The following is a step-by-step guide to scheduling your content and have them automatically posted on your Instagram profile. 
Step #1 – Sign up for free, and connect your Instagram profile to its dashboard using your email address. 
Step #2 – Click on "Manage Account" and use the scheduler tab and click "Schedule" to decide where you wish to share your post. 
Using AiSchedul you can easily schedule or publish your Instagram posts, Stories, and IGTV. Besides, AiSchedul provides you with the feature to directly share YouTube videos to your Instagram account without downloading.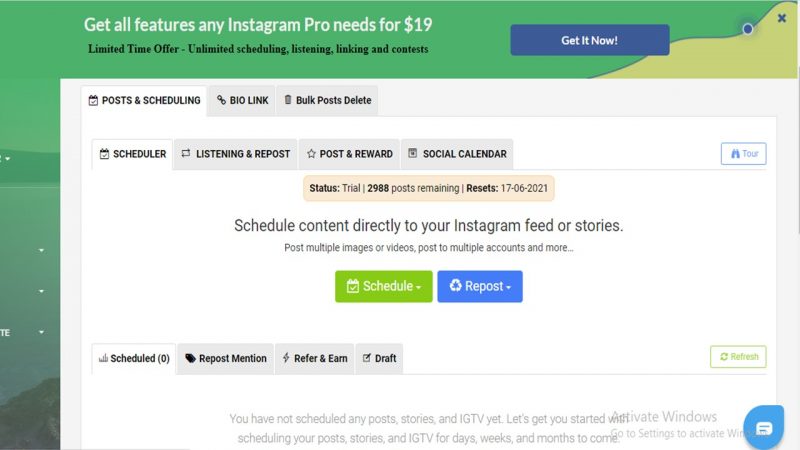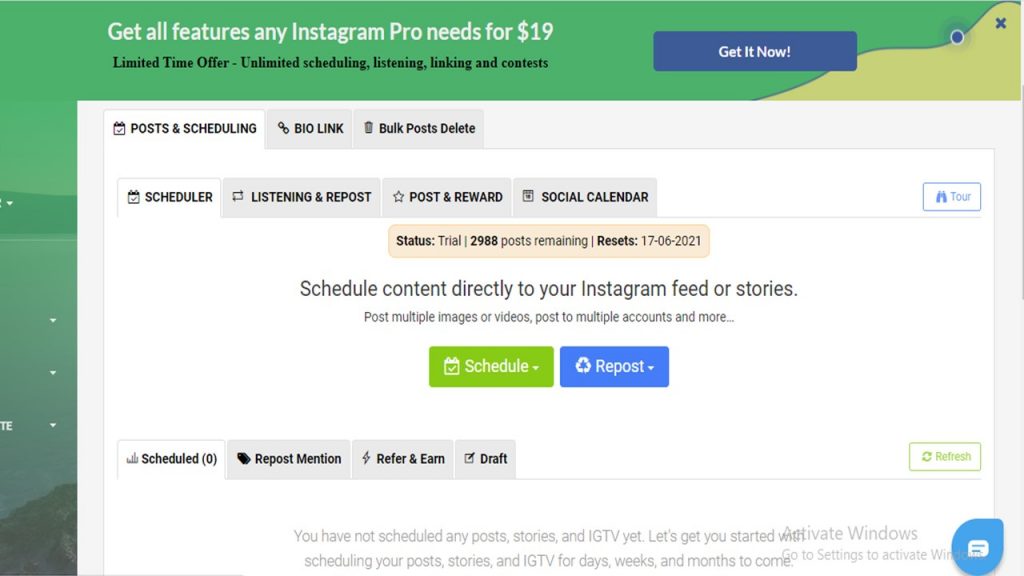 Step #3 – After that, upload your content, fill in the form to create your caption and other options such as hashtags and location. 
Step #4 – In the end, click "Post in future" to set up your calendar and leave it until it is posted automatically to your Instagram feed, story, or IGTV.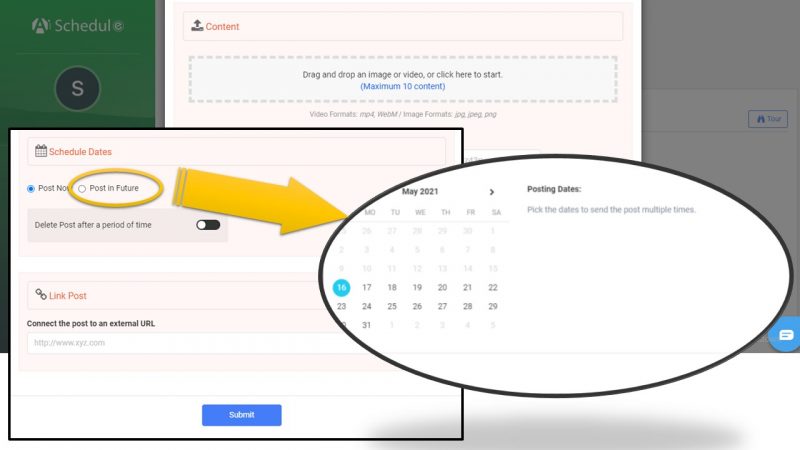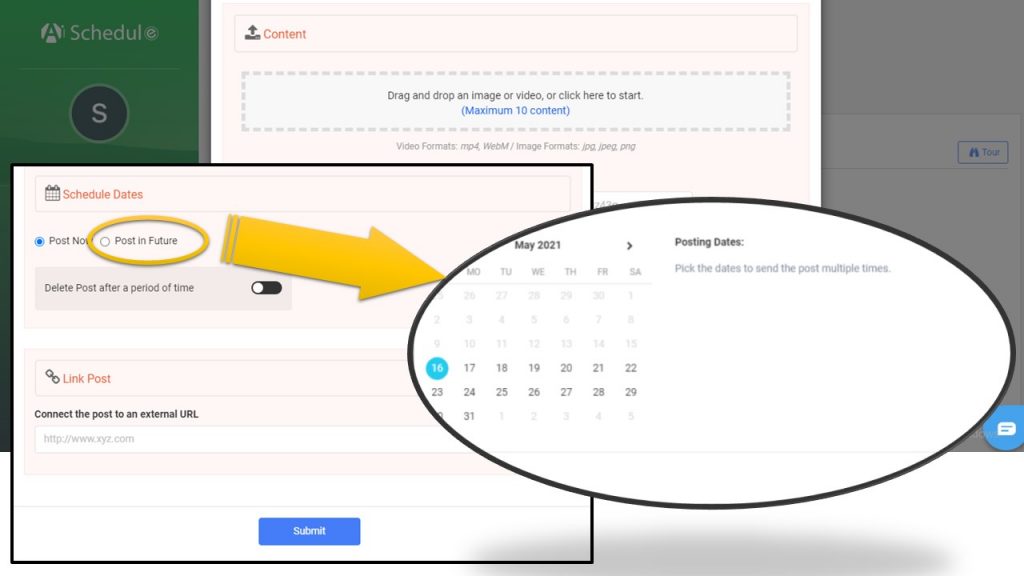 You may also be interested to watch this video. 
Moreover, AiSchedul offers a lot more features. Here is a list of some of its most important features you may find interesting. 
How much does it cost to use AiSchedul?
You can use AiSchedul for free if it is ok to use its features a limited number of times. However, there is another package for $7 per month with more freedom to use its features and a Pro package that only costs $23 and has no limitations at all.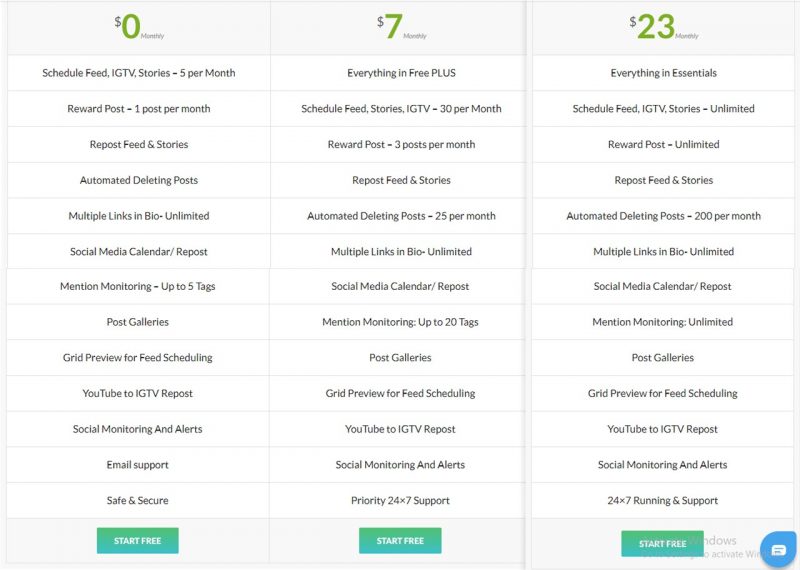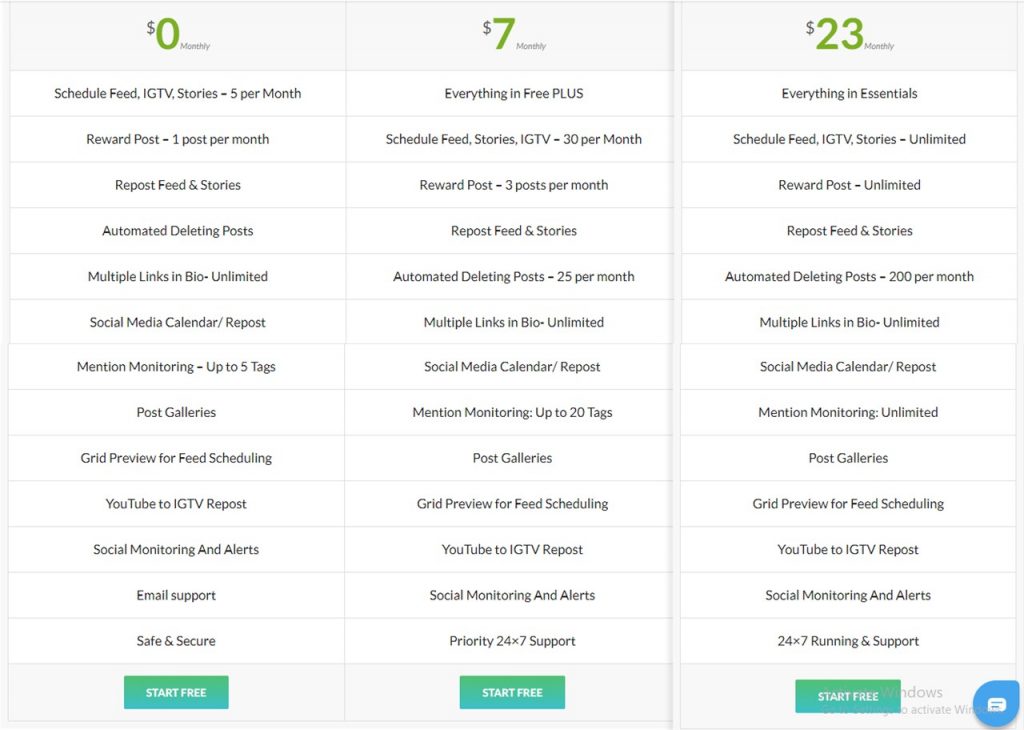 Conclusion
If you have ever wondered whether or not it's possible to edit Instagram post after posting, the answer is yes. Based on what type of post you wish to edit, you may take different steps.