With over 130 million users tapping on shopping posts every month, Instagram ads are a great way to reach a new audience beyond your followers. 
You can adopt 3 approaches to running ads on Instagram: 
Create ads directly from Instagram 

Use your Facebook page to create Instagram ads

Run ad campaigns in ads manager
Additionally, there are 2 ways to pay for your Instagram promotions: 
Pay in the Instagram app

Connect your Facebook ad account
In a word, Instagram ads are a great way to grow your business organically, and once you are ready to advertise, you can control how much you wish to spend on your promotions. 
In this article, we are going to discuss the best ways to run Instagram ads and how to set the right budget for them.
How to create Instagram ads directly within the app
Instagram ads are the kind of posts that a business has paid to be promoted on Instagram. Although they look very much the same as regular posts, Instagram ads are identified by a "sponsored label." 
And the most convenient way of promoting a post is to create ads directly from Instagram. The following is a simple guide to creating ads directly within the app. 
1. Switch to a professional business profile
You can only create ads once you have converted your profile to professional. Here is how you can switch your personal account to a professional profile. 
Step #1 – First, you need to go to your profile on Instagram and tap the three lines icon to access "settings."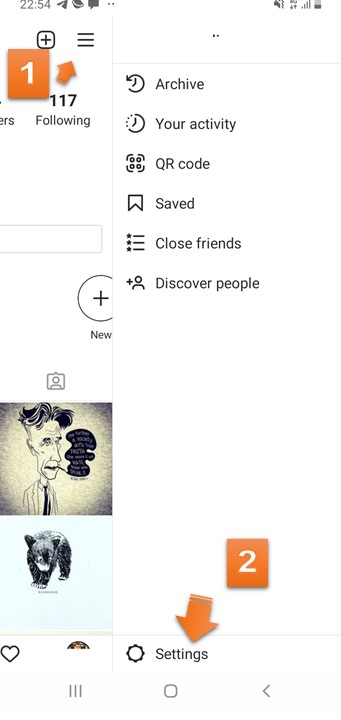 Step #2 – Once you have entered settings, tap account. Then, you need to scroll down and tap "switch to a professional account."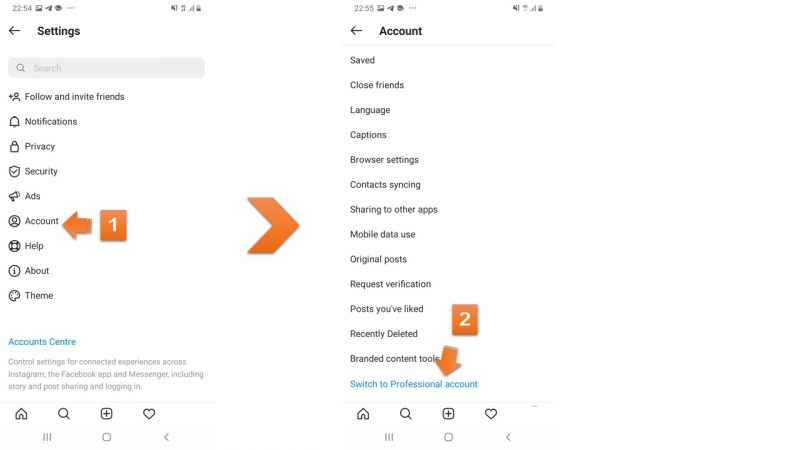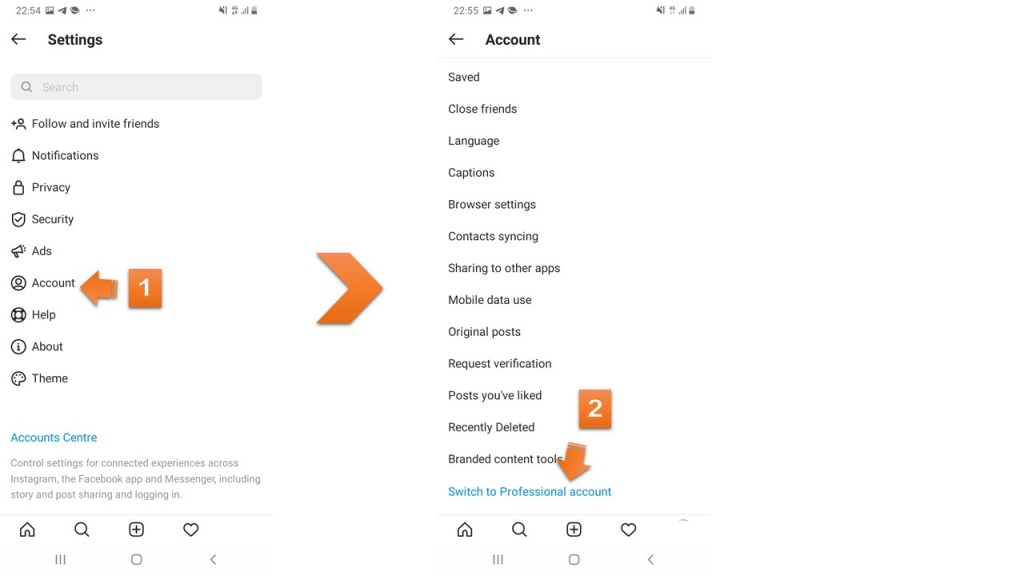 Step #3 – Next, you need to tap continue until you see a page where you can search a category or choose from the list of its suggested list.
Step #4 – Finally, you can add your personal information and tap "done." 
2. Choose the post you wish to promote
After you switch to a professional account, you can pay to turn any post and story into an ad without leaving the app. All you need to do is tap "promotions."
Next, you should tap "Create Promotion" at the bottom, and choose the post you wish to publish as an Instagram ad. 
3. Finalize your promotion
Tap "Next" at the upper-right corner of your screen. If you didn't link to a Facebook Page when you set up your Instagram professional account, you would be prompted to connect a Page. You can choose an existing Page or tap Skip. 
Then, you need to choose your destination, audience, and budget. Tap "Next," and in the end, tap "Create Promotion" under the "Review." 
Use your sponsored posts to reach new people. Moreover, you can choose who sees your ads in order to control how much you spend. You can also track your performance so that you can get better with every ad.
How to create Instagram ads from your Facebook page
If you manage a Facebook Page, you can link an Instagram account to that Page. The advantage of creating ads from your Facebook is that your ads can appear on both your Facebook page and Instagram profile.
The following is a guide to creating Instagram ads from your Facebook page.
1. Choose your objective 
First, you need to decide the format of your ad. Here are different formats you can choose from. 
Image ads:

Redirect people to destination websites or apps with high-quality and engaging visual content.   

Video ads:

Show off product features and attract more attention with sound and motion.

Upload a video you created or create one in Ads Manager using the Video Creation Kit. Alternatively, you can create video ads with Creatopy.
Carousel ads:

Display up to 10 videos or images with only one ad. Use carousel ads to create one long photo that people can swipe or show different images of a product you wish to promote so that you can highlight its variety. 
Collection ads:

Having a product catalog encourages people to shop more.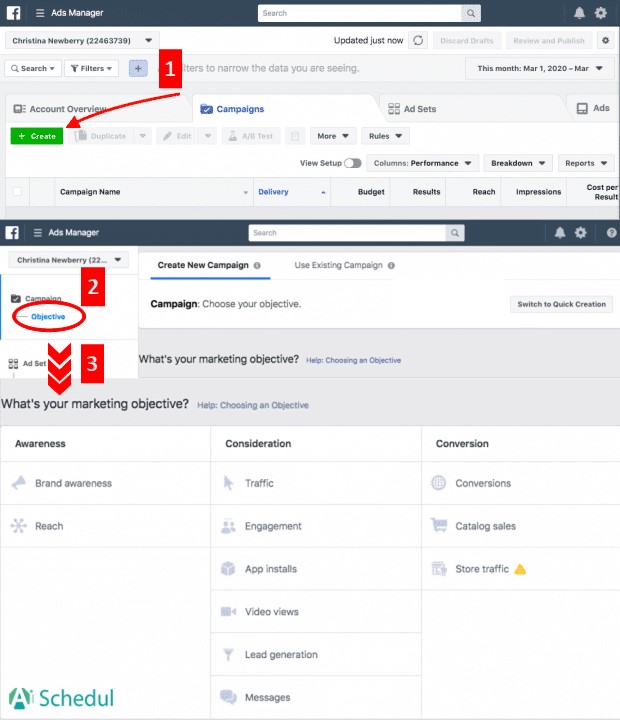 2. Name your ad or campaign
Pick a name that sounds relative to your ad. Additionally, it has to sound intriguing and attractive. 

3. Define your budget or placement
In the Placements section, you can decide where your ads will appear on Facebook and Instagram.


4. Create your ad
The Facebook Ads Guide provides design specifications and technical requirements across each format and placement to help you with dimensions, file sizes, character limits, and more.
Start by choosing the format of your ad. All the recommended image and video specifications are listed in the Facebook Ads Manager by the section to upload your media files.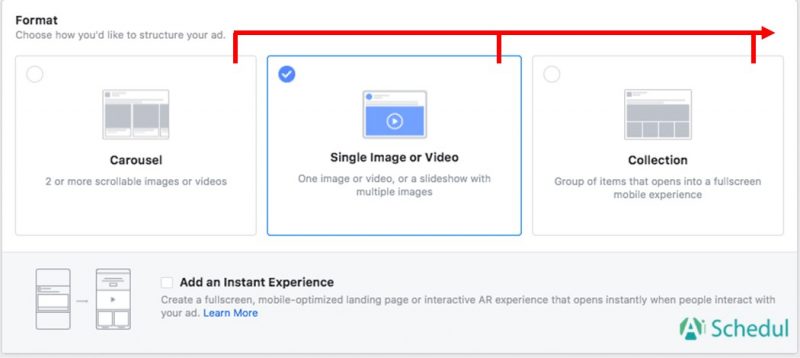 How to create ad campaigns in Ads manager 
To increase your reach and impression, you can use the following objective for your ad campaign. 
Step #1 – Create your campaign in Ads Manager. Write a name, choose your category, and add images, contact info, or other details for your description.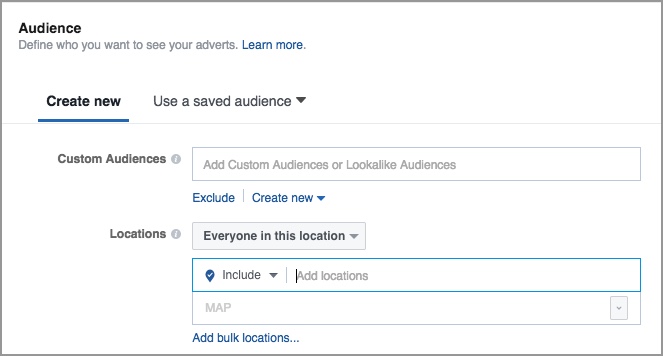 Step #2 – Next, set your Audience. Then, to use location targeting, you need to enter your business address. You can also choose an option from the dropdown menu to include or exclude people who live in or are visiting that area. Keep in mind that you can Select Add Locations in Bulk if you have multiple stores and don't want to enter a long list of addresses.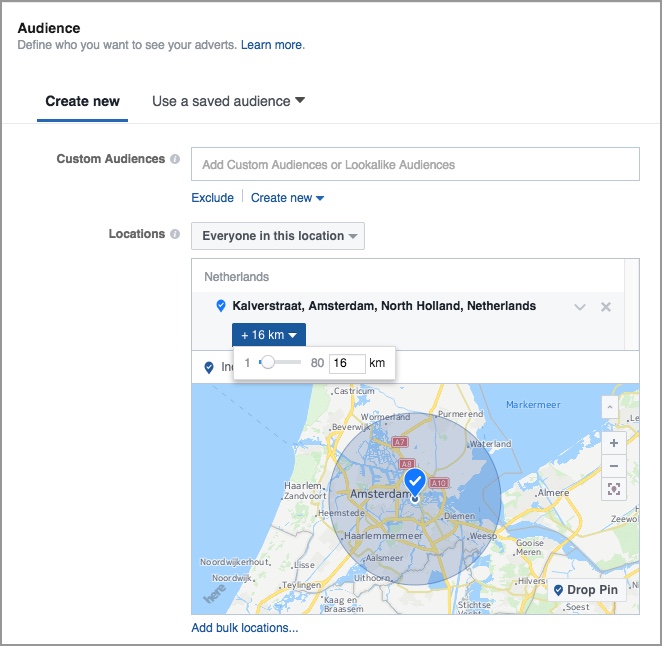 Step #3 – Then, choose your placement. If you select automatic placements, your ad will appear both on your Facebook page and Instagram profile. 
Step #4 – After that, set your budget. Campaign budgets can simplify campaign setup and reduce the number of budgets you have to manage manually. You can choose between daily budgets or lifetime budgets. 
Step #5 –  To show your ad to people as many times as possible, you should use "Advanced Options." 
Step #6 – Finally, Create your ad. Choose the format of your ad. You can also add a map card with directions to your business. Then Fill in the Text, Headline, Destination URL, and a call-to-action button. Click "Confirm" and publish your campaign. 
How much do Instagram ads cost?
The minimum budget for advertisers is 1$ per day. However, CBO (campaign budget optimization) is likely to be slightly different. For CPC (cost-per-click) advertisers pay $0.20 to $2 per click. For CPM (cost-per-impressions) advertisers pay $6.70 per 1000 impressions.
For both campaign budgets and ad set budgets, you can choose whether your budget applies to each day or the whole duration of your campaign.
Daily budgets:

To achieve consistency in your daily results for your campaign or ad, daily budgets are a good choice. 

Lifetime budgets:

They can be useful if you don't want to exceed a certain spend amount and work best if you have flexibility on how much you want to spend each day.
In fact, you have control over the budget you set, whether it is 5$ a week or 50,000$. However, it is important to know that ad placement is not everything. Your budget plays a major role in highly targeting your audience. 
How to improve your performance on Instagram

 
Managing your Instagram ads, choosing the right marketing strategy, and consistency are the main factors to stand out for Instagram marketing. So, using a scheduling and generator tool can be very effective in keeping an eye on everything. 
We recommend using AiSchedul, and here is why.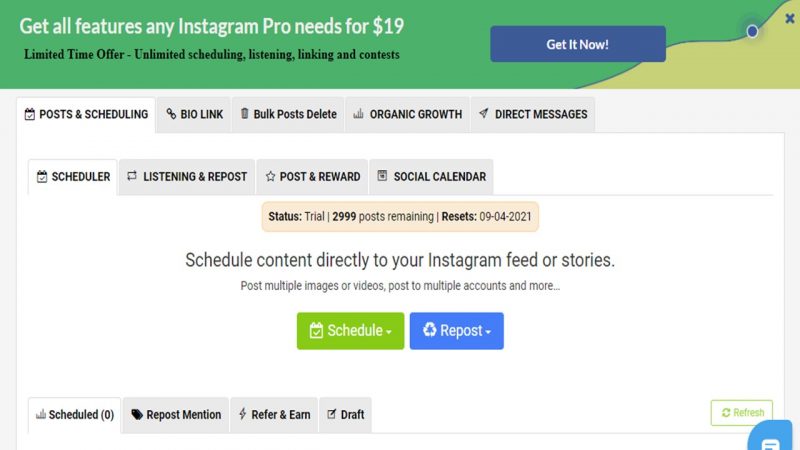 Set your personal calendar
Schedule your content to be posted automatically. Your content could be set to be posted on your feed, story, or IGTV. Besides, it could be created in any format you like; for instance, it could be a photo, a video, or a carousel post. 
Moreover, Schedule your content to be deleted automatically. You can also choose to mass delete your posts on Instagram. 
Use a perfect hashtag generator tool
Generate the right hashtags for your content with its hashtag analytic tool.
Manage your DMs
Send automated direct messages and have them sent to users you choose.  
Optimize your Instagram bio 
The link you place in your bio is inseparable from your Instagram profile. A link to your main website is the most common choice, but you can also link to your online store. So, use AiSchedul to Share multiple links to your Instagram bio.
Run a contest on Instagram Successfully
Instagram contests are an effective, creative, and simple way to promote your Instagram page as you also show your audience how much you care about them. Furthermore, it is important to be fair when it comes to rewarding the winners based on the rules you set. Consequently, it is a good idea to create a contest and pick the winners automatically to be rewarded with AiSchedul. 
Conclusion
Instagram ads are a perfect way to grow your audience and improve your discoverability and recognition. Besides, you can use this guide to choose the right method to create an ad on Instagram. You can also save ads, this way streamlining your workflow and consistently producing winning creative assets that drive results.
In addition, you can decide on the costs of your ads regarding your needs and aims.